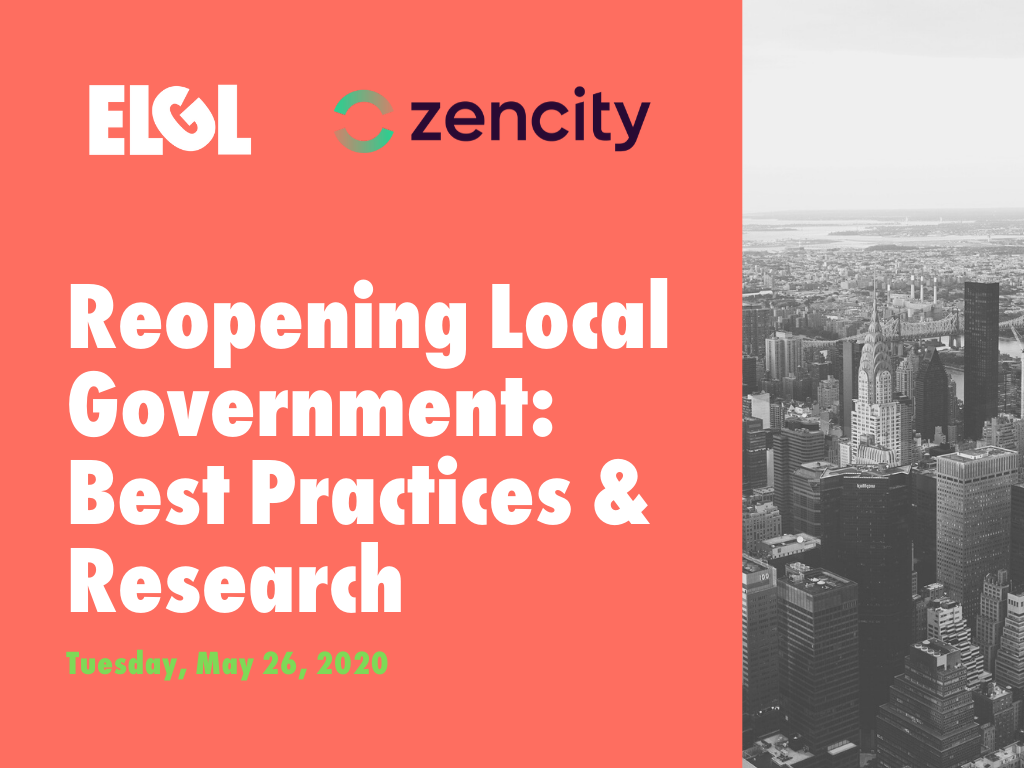 This webinar originally aired on May 26, 2020.
---
As local governments begin to reopen to the public, there are many important considerations for the safety of employees, local businesses, and community members.
This webinar will provide perspectives on the reopening experiences in Jackson, Mississippi, and Lewisville, Texas, and will also include data and research from Zencity on reopening concepts.
We will discuss how local governments plan to adjust communications and policies regarding summertime activities and events. Join us for this interactive event to learn more about how your community can prepare for reopening and agile policy making in response to COVID-19.
Review the slide deck:
Watch the recording: