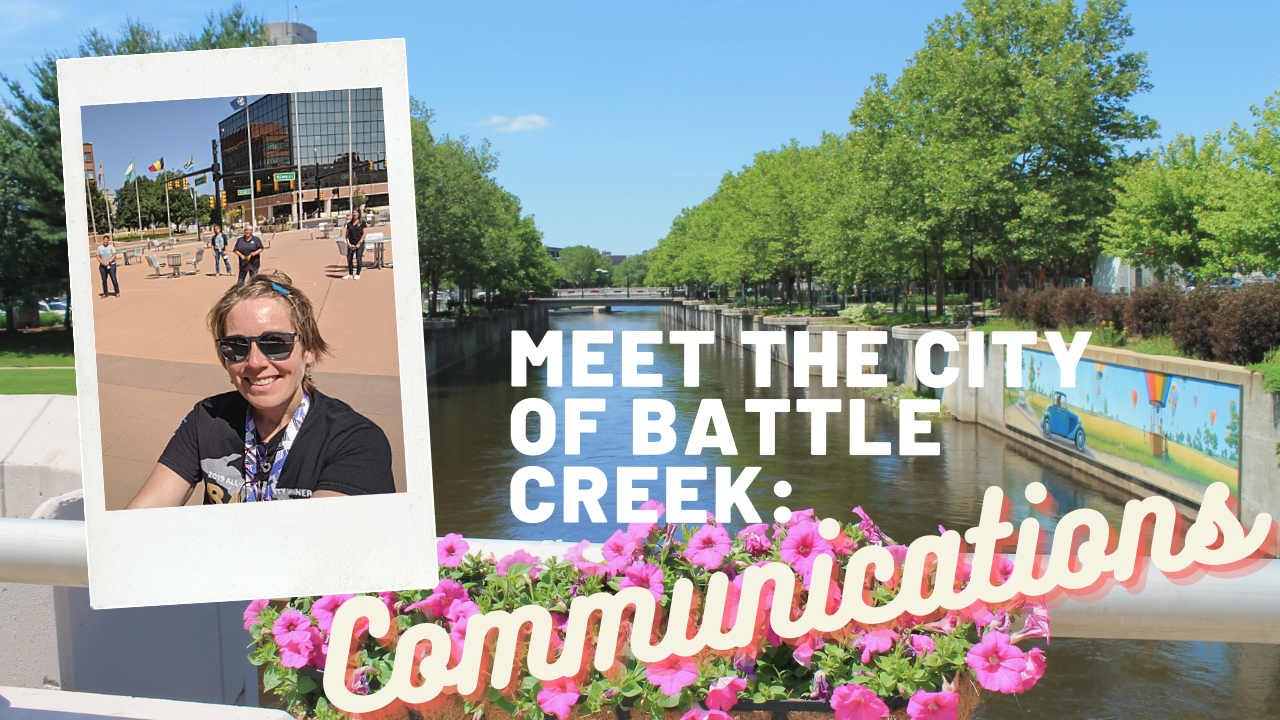 You are buzzing today with Jessica VanderKolk, Communications Manager with the City of Battle Creek, Michigan! Please connect with me on Twitter and LinkedIn! (And today is my #ELGLTakeoverTuesday, so follow me on Instagram @ELGL50!)
What I'm reading: Just started Crisis Ready by Melissa Agnes.
What I'm watching: Life Below Zero on Disney+ … fascinating to see how people live in some extreme conditions.
What I'm listening to: ALL the Christmas and holiday music.
As a communications professional for my city, video production always has appeared on my to-do list, but never as much as this year, when video calls, video messaging, and live streaming have become the norm.
Videos have become the solution to providing public meeting access while we can't meet in person; a way to reach more of our community with COVID-19 updates and information, via social media and our public access TV station; and a great way to summarize state and federal guidelines, related to COVID.
My latest video solution – created with many members of our team – helps educate two audiences. One is our City Commission. Five of our nine commissioners are new, as of the Nov. 3 election. Typically, our department heads and staff present reports each year during meetings. While we meet virtually, we tend to stick to business, with fewer reports. Videos help both new and experienced commissioners meet more of our team, and learn about how each department operates.
The second audience is our greater community. We planned to welcome our neighbors in person this last summer for our fifth annual City Fair. We set up tents and tables full of staff, information, games, giveaways, and many of our vehicles. We get to meet our community and share our passion for service, all while educating and having fun.
All of this resulted in a City 101 playlist on our YouTube channel. Our team developed nearly 20 videos introducing themselves, city facilities, and city services to our commissioners and our community. Even our own teammates who have watched have learned about other departments.
I helped guide departments with ideas, if needed, but each prepared slides or talking points and created their videos. I came in with the post-production, creating consistent title slides, adding title plates and contact information, and editing as needed. (For anyone interested, I used CyberLink Power Director 17 on Windows 10.)
Our new commissioners have watched most of the videos, and I am planning a January 2021 campaign start to release them to the community, one by one.
My favorite thing about these videos is the creativity and thought our team brought to them. Our Public Transit Director recorded on a bus. Our Department of Public Works team talks a lot about how their work affects many of your daily tasks – starting in the bathroom! We share many great photos, feature more staff than would appear during a City Commission meeting, and share all of our departments, even those that provide majority internal services (like IT and Human Resources).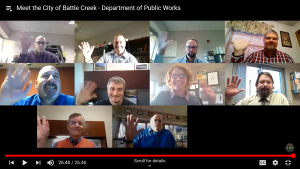 Our teams can be our best assets and advocates, and I hope you are creating similar innovative projects to bring your organization to your community.
If I may end with a little PSA, please take care of yourself, find ways to feel joy in the chaos, and be as well as you can. I run daily, and purchased a fancy treadmill for my birthday to replace a Craigslist gem we bought a decade ago. My Christmas decorations started going up Nov. 1, and I speak to a therapist regularly. I still must remind myself to breathe deeply, and I want you to remember that you are important. Take care.