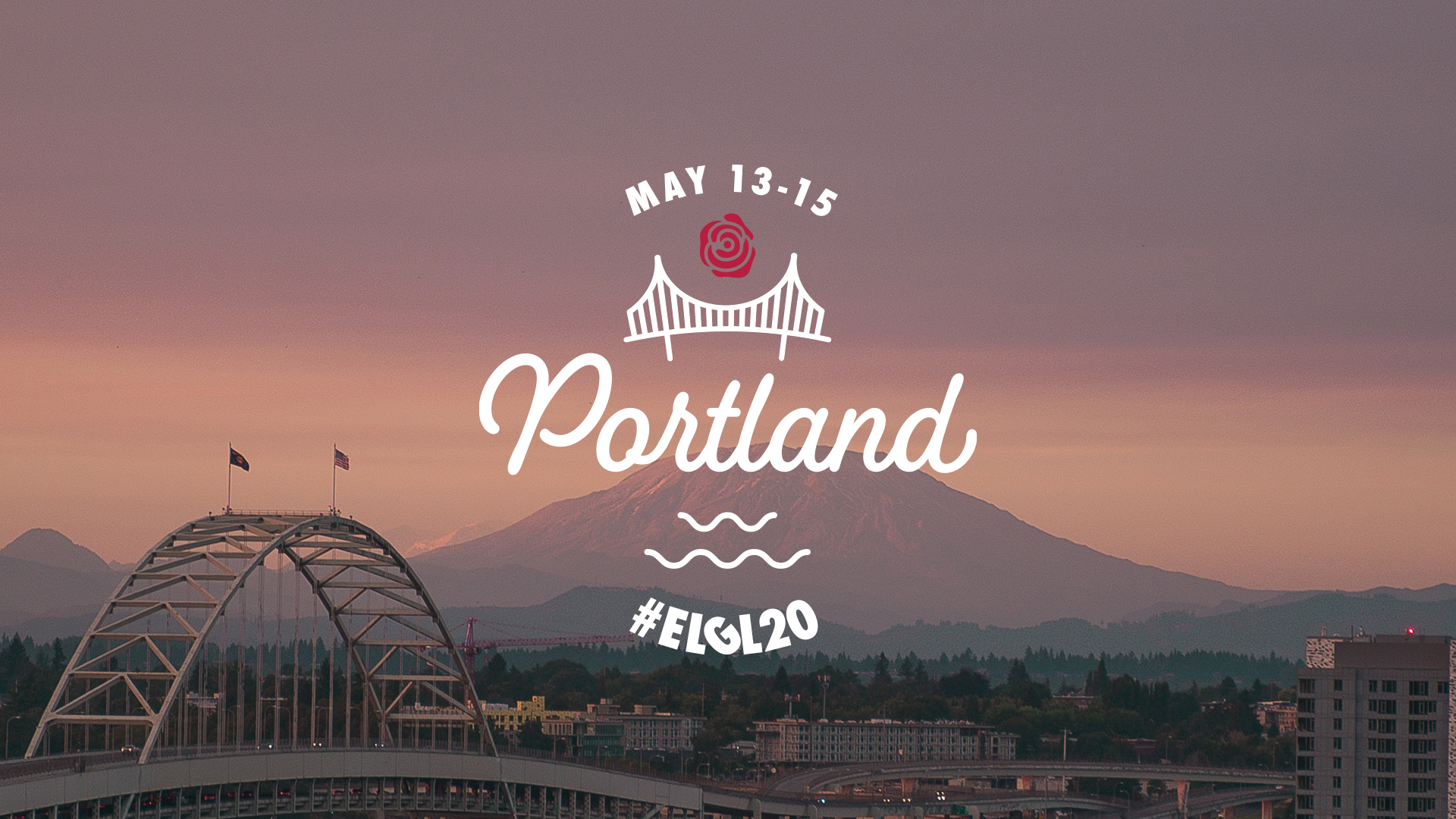 Today's Morning Buzz is a pinch hit from Kirsten Wyatt, ELGL's executive director. The Morning Buzz Gang has a goal to never miss a day in Q1 so I'm making sure that happens today!
What I'm Reading: Just finished American Royals by Katharine McGee.
What I'm Listening To: My daughter got this microphone for Christmas and it's been non.stop.karaoke today.
What I'm Watching: We watched "Noelle" as a family and it's delightful.
---
Tickets for #ELGL20 go on sale on January 15 and the planning team has been hard at work curating an amazing agenda and conference experiences. Here's a little sneak peek of what you can expect at our annual conference in Portland, OR on May 13-15, 2020!
---
Summits
May 13 is Summit Day. These are deep dives into two topics we're really interested in: creative placemaking, and local government innovation. You can look forward to a lot of hands-on learning and thinking at these Summits, with actionable items to take back to your local government organization.
How-To's
Every session at #ELGL20 is titled with "How To…" because we want to create a conference experience where you attend sessions and walk away with new perspectives and skills you can use in your job. We have three tracks planned: Equity, Happiness, and Efficiency. You can stick to one track for concurrent sessions, or you can check out sessions in each of them.
Actionable Learning
Each session will have time built in for an exercise to examine what we learned, and where we still have questions. We'll use this exercise to share what we learned, and to build out ELGL content on the topics that you want more information about.
Connector Events
We know that conferences can be overwhelming – so many people and experiences. And we know that not everyone likes the traditional conference mixers that can be intimidating if you don't know a lot of people there or you don't drink alcohol. So for our main social event, we've curated ten different "connector events" so you can experience Portland, and have fun at a pace that's right for you. Two examples of Connector Events: a guided tour of Powell's bookstore and dinner; and karaoke at the Voicebox. It's our hope that these will give everyone a chance to connect with people at their own speed.
Safe Spaces
We are hopeful that your #ELGL20 experience will recharge and reinvigorate your passion for public service. And we know that one way to do that is to provide you with some spaces to think about your personal health and well being. If you choose, you'll have the opportunity to talk with some coaches about self care and career happiness. There will also be opportunities for people of color, LGBTQ+ people, and people experiencing disabilities to engage with each other about the challenges and opportunities of working in the public sector.
Food
Your ticket price includes meals and mixers because too many of the #ELGL20 planning team have attended conferences where you don't get any food and being hangry is no way to learn about local government. Specifically: breakfast and lunch at the Summits on Wednesday; breakfast, lunch and happy hour on Thursday; and breakfast on Friday.
Skills Lab
Plan on packing your laptop because we're going to run a hands-on Skills Lab during the conference. Sessions will focus on using practical tools like Trello for project management, and Excel. They'll be lead by local government professionals who have mastered these tools so you'll get perspective on how to take the skills back to your organization.
Experiential Learning
Portland is amazing! And we want you to experience the city while also learning about local government. On Friday afternoon, you'll have ten different experiential learning opportunities where you'll go to the location and learn from the experts. Two examples: a walk around Portland's open air reservoir with the Portland Water Bureau, and a visit to Metro, the regional planning authority for the area.
---
Please save the date for #ELGL20 and get ready to save your spot and buy your ticket on January 15 to get the lowest rate. Prices increase the closer you get to the event. When tickets go on sale, we'll also have hotel reservation information, and a justification letter you can use if you need to convince someone that #ELGL20 is the best local government conference in the world!