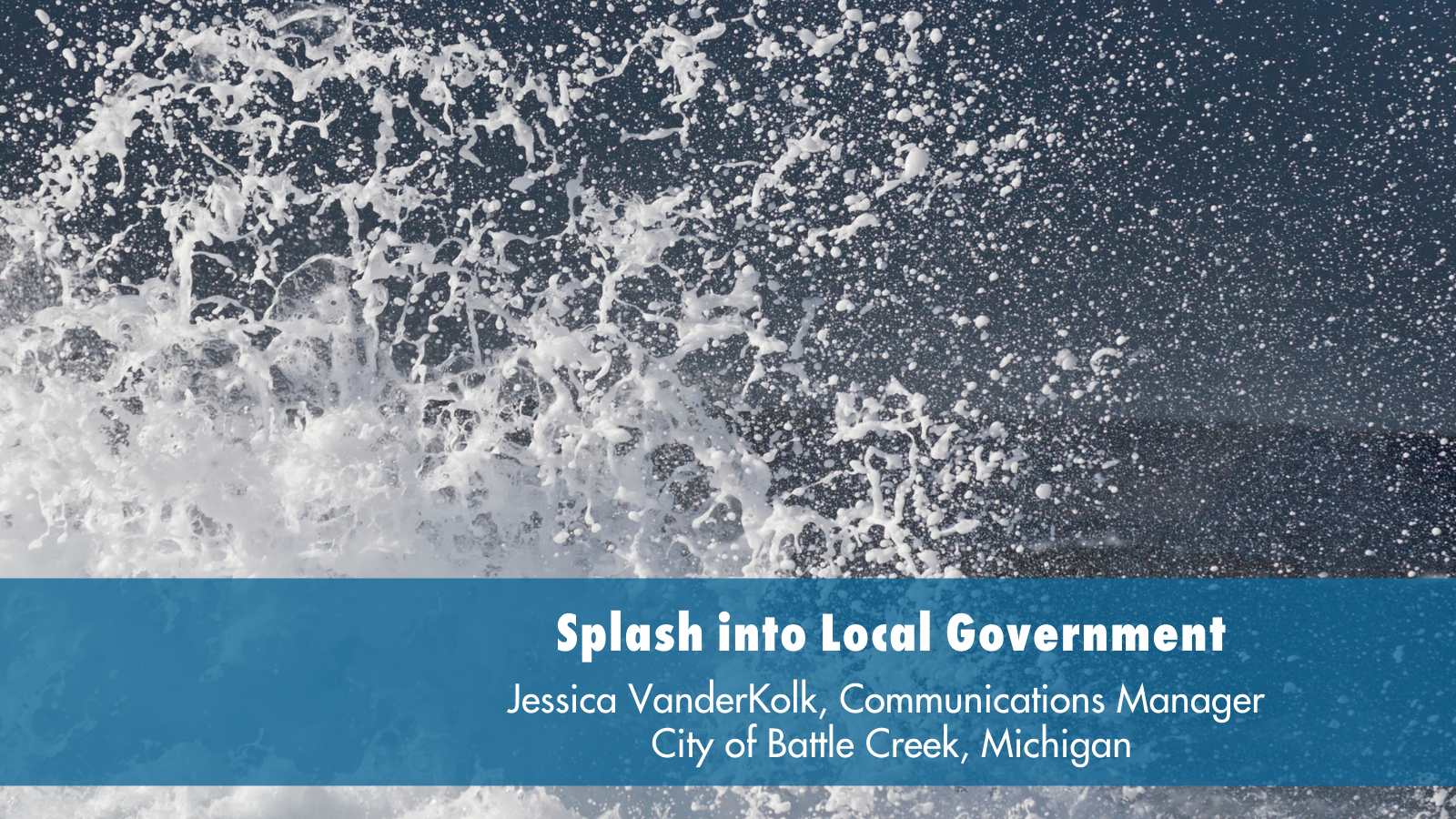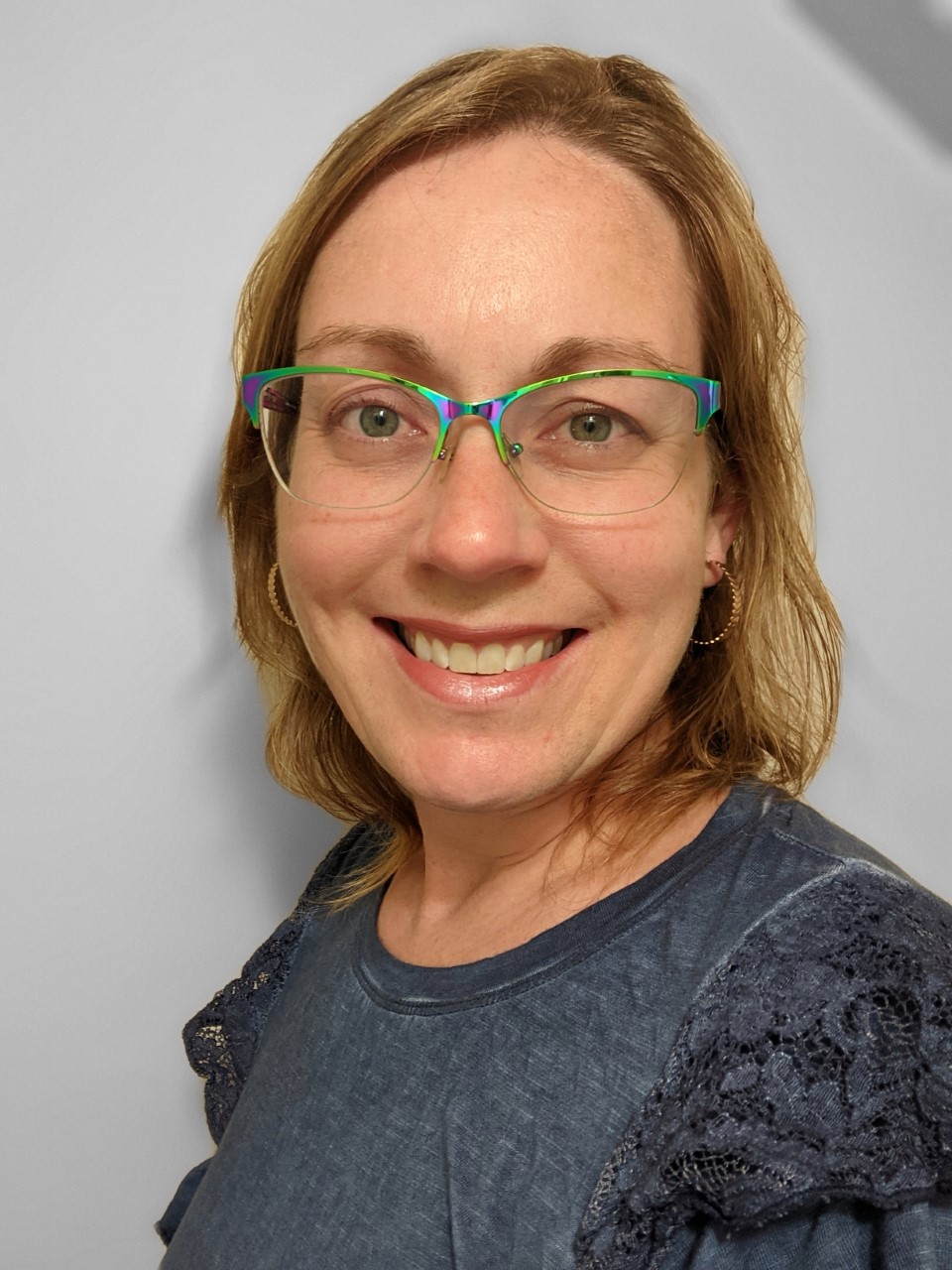 This article in Splash Into Local Government Series was written by Jessica VanderKolk, Communications Manager for the City of Battle Creek, Michigan. She is an eternal communicator, storyteller and local government nerd, who adores her husband, son, and dog. Her self-care is daily running, local restaurants, and Twitter. You can contact her by email and LinkedIn.
---
Local government communications is my second career, and at the beginning of it, I told a reporter I considered myself a "local government nerd."
You guessed it… that was at the beginning of the story she wrote. And I knew better!
But it's true. I have a bachelor's degree in journalism, and I spent my first career as a newspaper reporter. I loved journalism, and loved telling stories – still do.
My splash into local government was good timing. In 2013 my reporter colleagues and I watched newspapers closing, becoming smaller, and focusing more on business than news. I lived in Pennsylvania at the time, and my partner's Ph.D. program allowed for a location change. I gave birth to my son in April of that year, and started looking for job opportunities, specifically in our home state of Michigan.
The City of Battle Creek posted for a communications specialist, and it seemed like the perfect opportunity for me. I sought stability, a salary, to continue writing, and to return to Michigan.
I spent about three years at my last newspaper in Pennsylvania, covering local government. There was a borough, six townships, and their regional partnership. I LOVED IT (#NerdAlert). I attended so many meetings, I lost count, and felt excited writing about regional buses and parks, planning processes, and town/university relations.
I admired the municipal managers, many of whom had worked in their roles for a decade or more. I was fascinated hearing from experts in their fields. Observing and sharing the ups and downs of regional collaboration blew my mind in a great way. I still have the Centre Region Council of Governments pottery mug they gave me when I moved, and it's one of my favorites.
I covered a regional meeting on Halloween in 2011 and dressed as a COG. Council of Governments… get it? Yeah, #NerdAlert.
I absolutely love local government communications. It fascinates and challenges me daily. When I started in Battle Creek, they had not had a staff member specifically focused on communications in about five years; at this point, I believe municipalities can't afford not to staff these positions. We are an important cog in the organization, to guide us through the tough messages, and celebrate the positive ones.
I like to think of myself as an internal reporter now. I enjoy visiting our facilities, telling our stories, and featuring our staff. Funny, when I reported, and as I communicate from the inside, many local government teammates don't believe what they do is interesting, or don't believe that people want to know about it.
Local government is the closest to home; it has some of the most interesting stories out there! We make the water turn on, we help people having their worst days, we transport people to where they need to go. Local government is everywhere, and there are so many stories to tell.
As a former reporter and communicator, I know that media outlets continue to have fewer resources, which makes it all the more important for local governments to tell their stories, and educate their communities. My top goals are to educate and engage.
There are so many ways to accomplish those goals: news releases, social media, an updated website, newsletters and brochures, videos, fun events, podcasts, and public access TV programs, advertisements, and more!
Another great way is to share with other communities through our professional organizations. ELGL is a great example, offering these opportunities to write, offering networking opportunities like mug and birthday book exchanges, and offering events to promote our communities like #CityHallSelfie Day. Seeing other communities tell their stories is inspiring and helps me brainstorm great ideas here in Battle Creek.
Tell your stories, show your local government nerd pride, educate and engage. While we are reaching our communities, we also are reaching passionate young women and men who might join us here. We have to show and tell what we do here. The more we promote who we are and what we do, the more we will help others catch the fun and fascination of local government.