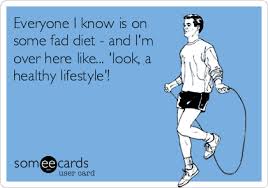 ELGL's mission is to connect, communicate, and educate. In this ongoing series, local government professionals tell the story of why they chose a local government career.
Mark Yager (LinkedIn) is one of two Oregon Local Government interns. He completed an undergraduate degree at Centre College and is expected to graduate with an MPA from Indiana University in 2015.
Mark Yager
Oregon Local Government Intern
My most frustrating experience in local government was….
I get frustrated when government officials commit fraud. A city employee in my hometown and another city employee in my graduate school city committed fraud. Government officials serve the public, and the base of their job stands on trust.  It hurts all government officials and their base of trust when a few government officials commit fraud.
My top three career accomplishments are…
Becoming an Oregon Local Government Intern
Graduating Indiana University – School of Public and Environmental Affairs (SPEA) with a MPA
Created a report for Marion County's criminal justice board describing low-bond prisoners' cost to Marion County, which helped to inform Marion County's policy direction toward Indiana's new law, House Enrolled Act 1006
When no one else is in the car, I…..

Think
Sing along with the music
Figure out where I'm going
I aspire to….
Effectively work in local government, make an impact, and form good relationships with those around me – both in the workplace and in the community
Work in a city manager's office and maybe one day become a city manager

As you can see, I'm scared of what we're doing to our planet.
Right now, I am working on….
Drinking a green smoothie.  Quick tip: Adding dark greens, mango, pineapple, oranges, banana, honey, and cinnamon to a smoothie can taste like a green jolly rancher!
Work wise, I'm finishing my last semester of my MPA program as I eagerly wait for the start of the Oregon Local Government Internship – East Side.
Here are three tips for interviewing……

Learn about the city that is interviewing you
Have fun with the interview.  It will make the interview more fun and interesting for both yourself and the people interviewing you.
Look up interview questions online and interview yourself.  Get to the point where you feel confident that you can even answer questions that were not on your interview preparation list.
In terms of telling the local government story, I think local government….
Local government is a crucial part of everyone's lives and a well-run government can make a huge impact.   Those working in local government also have many opportunities within the nooks and crannies of the day to have an impact even if on the surface it doesn't seem like much.
If I could start a non-profit to assist local government, I would focus on….
I would focus on connecting education and training systems to businesses, entrepreneurs, and different professions.  Strong schools, workforce development, and social capital are crucial components for economic development.
And, one thing that you should know about me is…..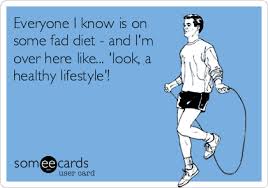 I enjoy leading a healthy lifestyle.
For the next person that you interview, I would ask….
What attracted you to this job/internship?
You should have asked me….
When were you most satisfied in your job?
My Story – Archives