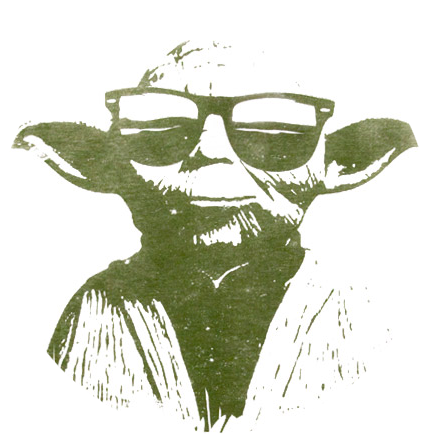 This week, The Five-O-Nine Experience with Dan Englund returns to talk "Strategery" by discussing ELGL's strategic planning process.
We recognize that it's difficult to accomplish anything without a good plan.  As we speak, a select group of ELGL leaders are thoroughly engaged in the strategic planning process with the help of former "Knope of the Week" award winner, Greg McKenzie.  If ELGL is Star Wars, Greg is Yoda.
We're working on a new strategic plan to establish our organization's programming future.  A good strategic plan will serve as ELGL's roadmap to the next 3-5 years.  It will be a formal, living, breathing document that will define who we are, where we want to go and how we're going to get there.  Our environment is ever-changing and the future is unwritten, but we'll be ready for it with an innovative strategic plan.  To give you a preview of our plan, we have outlined some of the major components we're working on:
Clarifying the ELGL mission statement
Identifying and outlining ELGL's vision
Establishing the guiding principles of ELGL
Analyzing strengths, weaknesses, opportunities & threats
Defining ELGL's competitive advantage
Establishing long-term strategic objectives
Establishing short-term goals, priorities & initiatives
Developing strategies for reaching ELGL's vision
Incorporating structured flexibility
Utilizing key performance indicators (KPIs)
Other: top secret
Phase 1 – Visioning
We are currently engaged in the first phase of our strategic planning process; visioning.  Last week, the ELGL planning team met with Greg (Yoda) for an intensive 3-hour planning session to kick-off this phase.  At the outset, we asked ourselves, "What does ELGL do?"  We're confident we do a great deal for emerging local government leaders and to support the profession, but to formally answer this, we had to read our mission statement.  We had to read it because it was too long for any of us to remember — ghastly for a mission statement, academically speaking.  After an in-depth, creative discussion we identified the following four key words:
Connect
Innovate
Communicate
Educate
Now, we're working behind the scenes to turn these words into a new mission statement that's concise and memorable while addressing both what we seek to accomplish and how our organization seeks to accomplish it.
In addition, we have developed a framework of sixteen principals we are evolving into statements that will be the enduring, distinctive core beliefs of ELGL.  Our mission statement will be a declaration of why we exist as an organization and the guiding principles will form our strategic foundation.
There are several other elements we're currently focused on while developing our strategic plan.  Some of these elements include: inventorying our organizational resources, identifying the organizational structure, building the ELGL brand, defining our competitive advantage, and strategic brainstorming.
In the future, we'll keep you posted on the strategic planning process through all the normal social media outlets.  After each big meeting or deliverable, we'll post a thoughtful, interesting blog to keep you updated (of course, we may still omit some of the top secret Jedi stuff).  When the plan is finished, we'll have a formal roll out party on the website.  Our goal is March 2014.
What takes most public agencies up to a year, ELGL is going to accomplish in less than 6 months.  We'll achieve this by mobilizing our amazing leadership & immense membership base; implementing hard work & efficiency; and by dropping our signature, always classically innovative, ELGL swagger.
Stay savvy, ELGL.
-Dan Englund, The Five-O-Nine Experience
Follow me on Twitter
Learn about me on LinkedIn