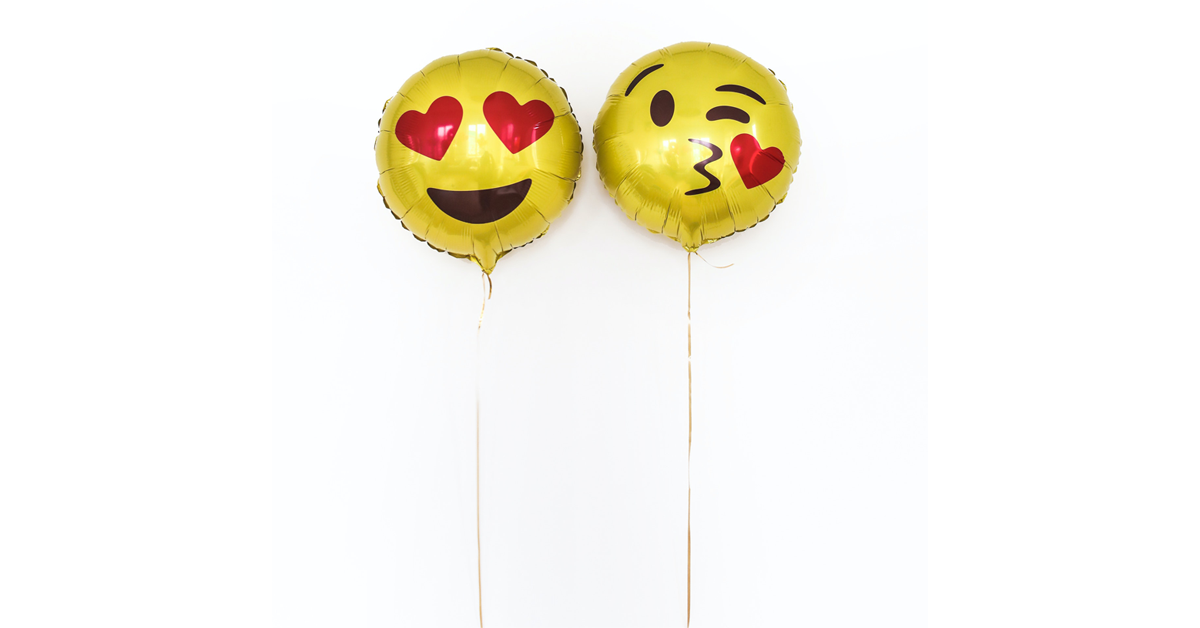 What I'm watching: "The Inventor: Out for Blood in Silicon Valley" — and the accompanying Twitter frenzy about whether former CEO Elizabeth Holmes used a fake voice.
What I'm listening to: The lineup for the just-concluded Treefort Music Fest, one of my favorite spring traditions and another great reason to visit Boise, ID, a.k.a. the City of Trees.
---
Beware of the eggplant. Emoji mean more than meets the eye.
While you probably feel comfortable using emoji in your personal life, some of us still question whether the pictograms have a place in our agencies' official communications.
How do emoji fit into the public sector? Like modern hieroglyphics, emoji offer a way to help us communicate ideas simply, relate to our audiences and, yes, remain relevant in the conversation.
Emoji pop up everywhere. Your phone automatically offers to replace words with emoji. You can shop with emoji. In King County, WA, even our food safety rating system is based on emoji.
Thanks to lots of community feedback, we're proud to reveal the new food safety rating system: https://t.co/GBdfeUswfK ???? pic.twitter.com/ybxE1G0s4g

— Public Health – Seattle & King County (@KCPubHealth) January 17, 2017
Now, back to the eggplant. For the uninitiated, using the 🍆 — you too, 🍑 — is often meant to denote the anatomy, not produce.
If fear of a 🤦 moment keeps you from using emoji in your official communications, remember: Our audiences feel comfortable using emoji, and we should work to speak the language of our communities.
While no scholarly research exists — yet — on the impact of emoji in public sector social posts, my friend Dr. Staci Zavattaro, associate professor of public administration at the University of Central Florida, found a connection between using a positive tone and encouraging resident participation. What better way to share some personality than with emoji.
A fixture since 2008, when Apple added emoji support to the iPhone, emoji possess more lives and reinventions than Cher. Oxford Dictionaries named 😂 as 2015's Word of the Year. A few months later, Facebook gave the Like button an emoji entourage.
More recently, the Unicode Consortium — the global governing body for emoji — approved even more, bringing a total of 2,000+ emoji options to your fingertips by late 2019.
?? 230 new emojis coming to phones in 2019 https://t.co/40lHKWeBFj pic.twitter.com/GKGJvS1dJf

— Emojipedia ? (@Emojipedia) February 5, 2019
Emoji have a hashtag holiday, World Emoji Day, celebrated on July 17. Because of course. Why July 17? It's the date displayed on Apple devices' calendar emoji. (World Emoji Day is also a great time to show your audience all the ways you serve your community.)
How we serve our community, as told in emoji. ? #WorldEmojiDay@KCDNRP ?⛰️?@KingCountyWTD ???@iheartkcparks ?️⚽?‍♀️@KCPubHealth ?@kcpets ???@kingcosoPIO ?‍♂️??‍♀️@KingSupCourt ?‍⚖️⚖️?‍⚖️@kcelections ?️@KingCoArchives ?@4Culture ???

— King County, WA (@KingCountyWA) July 17, 2018
By now, I hope every public agency with a social media presence is using an emoji or two from time to time. Like hashtags, though, emoji come with a set of rules, some obvious and others intuitive.
Because emoji originated in Japan, many contain meanings unfamiliar to most American audiences.
The pictograms' surprisingly long history stretches back more than 20 years, long before Apple and Samsung put a supercomputer into nearly every pocket.
Thankfully, most of the emoji vocabulary is literal, or at least self-explanatory. The smiling poop emoji, for instance, is popular with our King County Wastewater Treatment Division.
This Recology @CleanScapes truck is powered by the renewable natural gas we produce (with your help ?) at our South Treatment Plant in Renton. #cleanenergy pic.twitter.com/SjrsD1c9CW

— King County WTD (@KingCountyWTD) May 16, 2018
When in doubt, ask the experts. Emojipedia is a one-stop shop for everything emoji, including definitions, examples of how emoji appear on popular platforms and even suggested uses.
Another helpful resource is Lauren Girardin's 2015 primer about what governments need to know about emoji.
Yes, many emoji carry NSFW uses — Apple faced a backlash in 2016 when a proposed redesign left the peach emoji looking less like a derriere — but you can find plenty of government-appropriate symbols to share.
If you're talking about, say, a farmers market then any produce emoji is fair game.
Here's a convenient list of some of the things you might find at the Fulks Corner #FarmersMarket today! ??????? https://t.co/laB9Ix4kGY

— City of Gaithersburg, MD (@GburgMD) July 26, 2018
The public sector can learn from how the private sector uses emoji. Unsurprisingly, commercial brands lead the way in using emoji as engagement and storytelling tools, with mixed results. See: Chevrolet's much-mocked 2015 emoji press release.
Ok, so we tried to decipher Chevy's bewildering emoji press release http://t.co/RarsPeu3x6 pic.twitter.com/iTaWCtSRZX

— WIRED (@WIRED) June 22, 2015
If your audience is less social media savvy, keep your emoji use simple and straightforward. (A ❤️ is difficult to misinterpret.) Remember: How each emoji displays differs by device and operating system.
Accessibility is key. As public servants, we have a responsibility to accommodate people with vision impairments and ensure our messages reach our community members as intended.
Most screen readers handle emoji literally. When reading a message with 💚 a screen reader will say "green heart." But using a series of emoji to tell a story can prove tricky to screen readers. Consider ways to build emoji into the text of your social communications.
Emoji seem innocent enough — pictograms strewn like candy-colored sprinkles in otherwise dull text. The reality is more nuanced. Learning to use emoji correctly is a lot like learning a new language — and it takes some time.
Ask yourself, as you would about anything you plan to share publicly, if you would feel comfortable reading about it in the media. And, of course, your emoji use could have unintended consequences.
Incorporating emoji into your official communications is OK. Really, the only thing you have to fear is "The Emoji Movie."