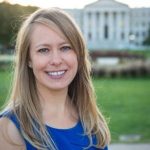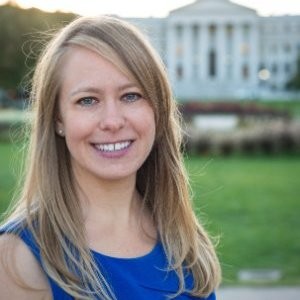 By Sarah Moss, MPA | LinkedIn | Twitter
What I'm listening to – Denver City Council Budget and Policy Committee meeting
What I'm reading – Gifts of the Crow: How Perception, Emotion, and Thought Allow Smart Birds to Behave Like Humans by John Marzluff and Tony Angell (Did you know that crows have two sets of lip-like-things in their throats and they can sing two notes at once?! I'm jealous.)
What I'm wearing – My new AFC Richmond Greyhounds hoodie
---
Like many people during this pandemic, I've watched what could be considered an excessive amount of TV. By far the best show I've watched is Ted Lasso (YouTube trailer). In episode one, we meet our hero: A fictional Division 2 college football coach from Kansas City who moves to England to coach the AFC Richmond Greyhounds, a professional soccer – I mean *British accent* football – team. Dare I proclaim, Ted Lasso's lessons are even more inspiring for local gov than Parks and Recreation. Whereas, I present seven (spoiler-free) leadership lessons from Ted Lasso.
Lesson 1: Don't do everyone else's jobs.
Coach Lasso doesn't know squat about soccer, ahem, *British accent* football. He certainly couldn't be a professional *British accent* footballer. He knows he's not there to be the sweeper, winger, or goalkeeper. His job is to help the players "be the best versions of themselves on and off the field" and to work together.
Lesson 2: Hire – or be – a great #2.
Coach Lasso brings his assistant coach, Coach Beard, along to England. Coach Beard's strengths compliment Ted's gaps. For example, unlike Ted, Coach Beard knows the rules of *British accent* football, that cleats are called "boots" in England, and that "there are four countries in this country." Ha!
Lesson 3: Haters gonna hate.
The Taylor Swift rule is in full effect. From a guy on an airplane, to sports reporters, to fans in the stadium, to the dudes in the neighborhood pub (and the bartender), everyone has opinions, and they're not always complimentary. Coach Lasso and Coach Beard take it in stride. Sometimes they even buy rounds at the pub.
Lesson 4: Learn the love languages of your colleagues.
For some people, their love language is praise. For others, it's homemade cookies – I mean *British accent* biscuits – in cute little boxes. Coach Lasso learns who likes what.
Lesson 5: Know your values and be true to yourself.
When a player is being a jerk, Ted will coach and counsel. If that doesn't work, Ted will bench the player, even during a big game. Ted hates tea, and he doesn't pretend to like tea just to fit in. When Ted wants to dance, he dances.
Lesson 6: Recognize unused talent. Great ideas can come from anywhere.
Ted Lasso features multiple examples of this. Because I promised you no spoilers, I'm not going to detail them here. Watch the show and smile each time Coach Lasso recognizes someone's potential.
Lesson 7: Believe!
Coach Lasso says, "I have a real tricky time hearing folks that don't believe in themselves!" Believe in yourself. Believe in your team. Believe in visual management and displaying your values!
Sarah E. Moss, MPA, once dreamed of being the first woman to play in the NBA, but she was terrible at basketball (and soccer, I mean *British accent* football). Instead, she became a civic dreamer and doer. Her career solving policy and political puzzles spans more than 20 years in strategic planning and process improvement, intergovernmental affairs, and message events. She has worked for local and federal government, nonprofits, and political and public awareness campaigns. In 2020, she received an #ELGLHaverford Award.