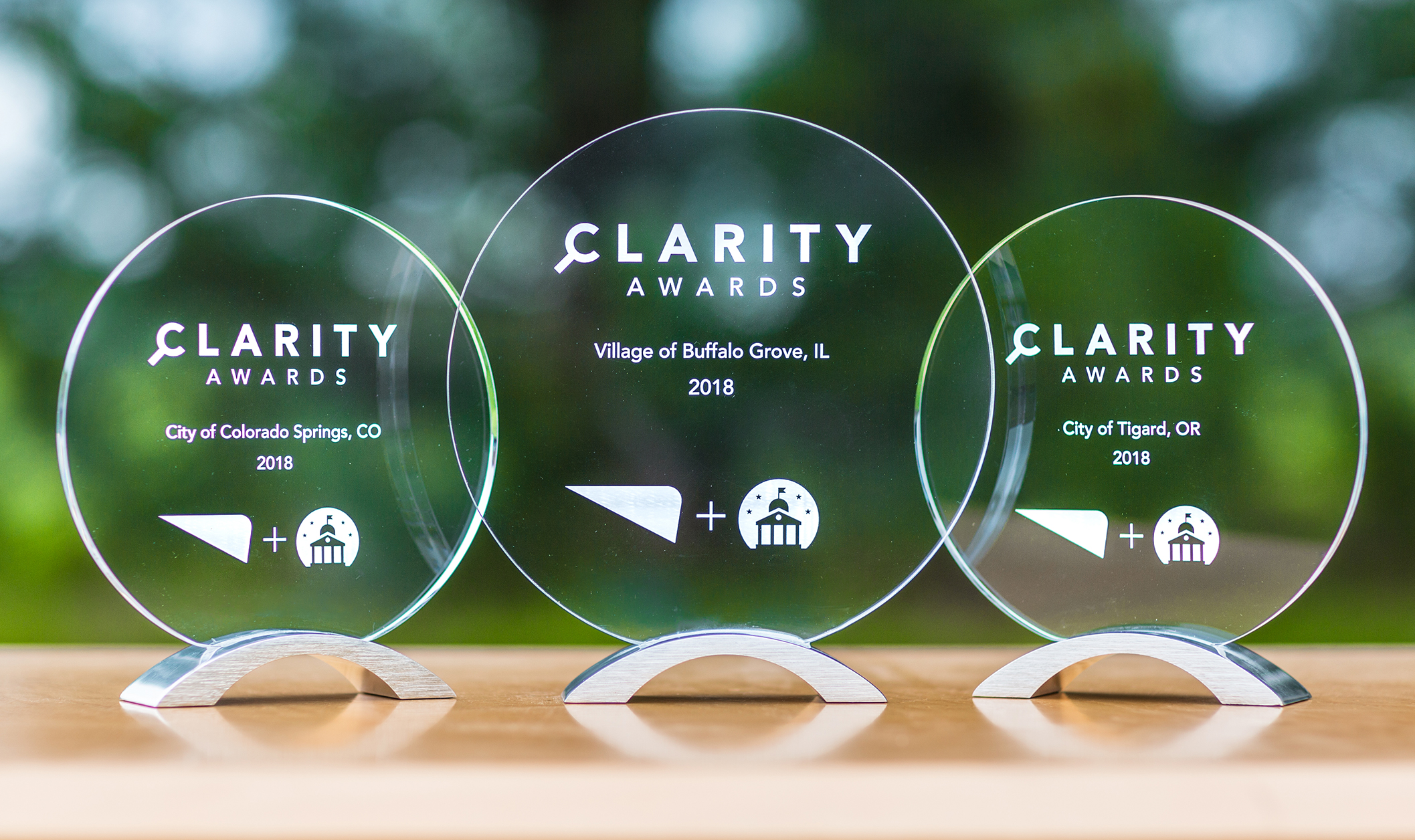 The Clarity Awards are about more than transparency. They're focused on recognizing governments that are telling clear, compelling stories and engaging their communities by moving the needle in measurable, actionable ways.
These high-performance organizations aren't hiding behind massive spreadsheets or "that's the way we've always done it." They're going the extra mile to simplify information, improve collaboration, strengthen democracy, and break down barriers between residents and officials.
Ready to Get Started?
Awesome! Film your 2-minute or less selfie-style video and complete your application by March 31, 2019. Apply now!
So, What's In It For You?
Aside from that hug your public information officer is going to give you, winners will receive:
Industry acclaim on stage during #ELGL19
A coveted Clarity Award trophy
Lifetime membership to ELGL
Free registration to #ELGL20
Exposure on the GovLove podcast
Sweet Cartegraph swag
Looking for inspiration for your video? Check out our finalists from last year.
---
Supplemental Reading