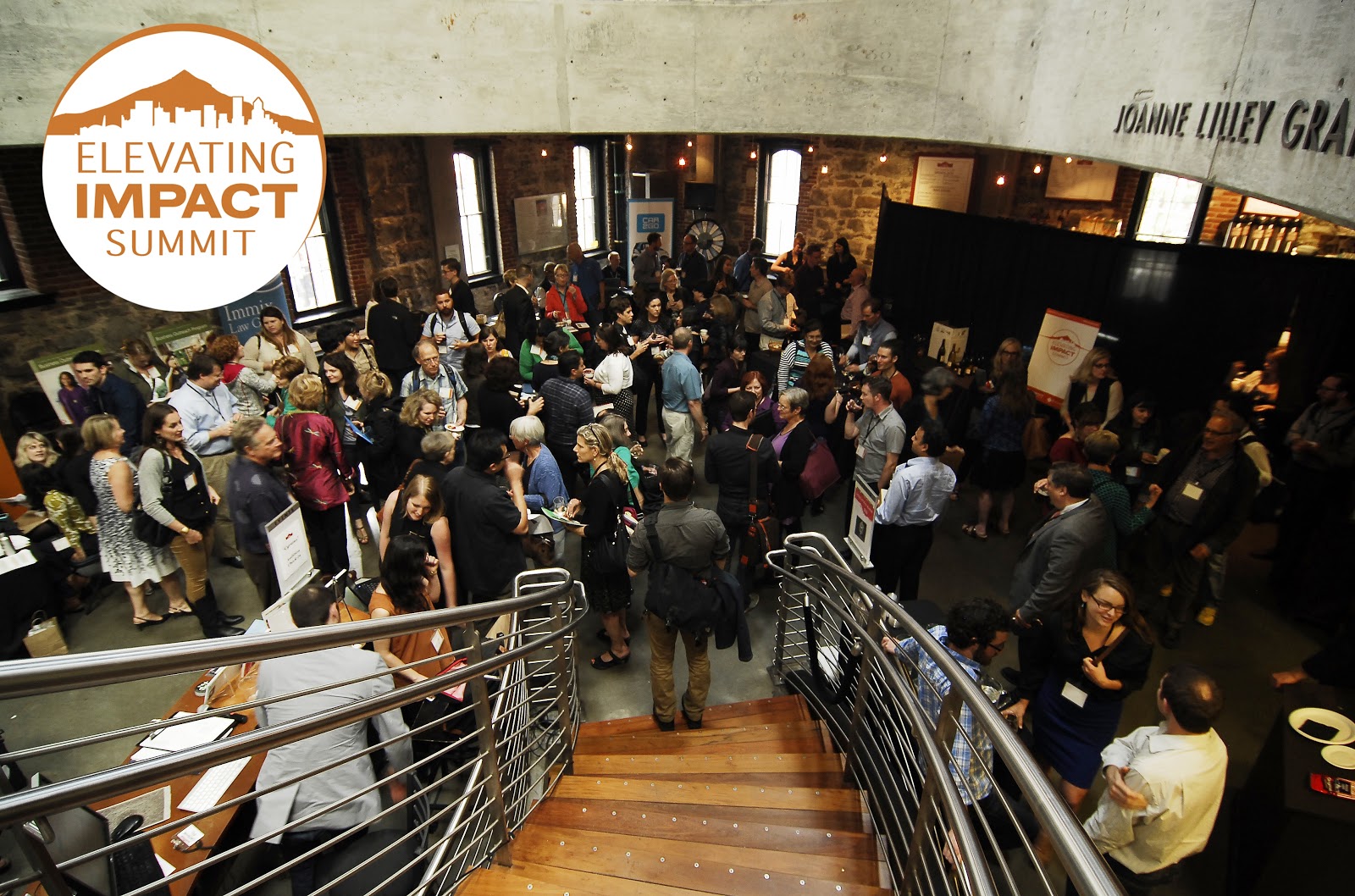 For the second consecutive year, we excited to be a community partner for the Elevating Impact Summit. The summit is a must attend for those in the Portland area. Check out interview on the 2016 event – Exploring Social Entrepreneurship with Abby Chroman.
---
Portland State University's Elevating Impact Summit finds, features, and connects over 400 pragmatic, creative people from around the world for a dynamic one-day program on February 13 in Portland, OR.
From ancient mythology to future technology, Summit speakers will explore how we shape emergent industries and technologies with a lens on positive change, and consider how lessons from the past help us navigate an unpredictable future.
The Summit also includes the Elevating Impact Pitch Fest, Impact Awards, interactive activities, a networking lunch, and a wine and beer reception. Register for the 2017 Summit.
Keynote Speakers
Vidya Spandana is an engineer, entrepreneur, and former White House Presidential Innovation Fellow who co-founded New Knowledge and DMV.org, and leverages data and technology to bring people together from across sectors to overcome meaningful, difficult, global challenges.
Vishnu Swaminathan leads Ashoka's South Asia's efforts to create an "Everyone a Changemaker" world—one where each person has the skills, drive, and resources to push forward solutions to pressing social and environmental problems, and each organization works to maximize the changemaking potential of its members.
Riva-Melissa Tez is an inventor, investor, scholar, and entrepreneur. As co-founder at Permutation Ventures, Riva works with venture capitalists and institutional investors in funding transformative technologies and advancing the global conversation on ethics for emerging technologies.