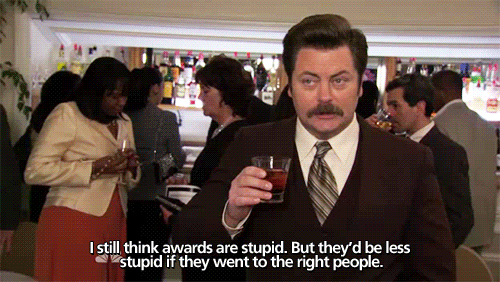 Today's Buzz is by Greg Stopka (Twitter and LinkedIn)
What I'm listening to: Joe Rogan Experience with guest Robert Downey Jr.
What I'm watching: Sherlock
What I am reading:  New SQL code as we launch a new recreation software
---
As I mentioned in my last #morningbuzz, one of my favorite guilty pleasure shows to watch is the Profit. Each week, a top CEO, Marcus Lemonis, invests in a struggling organization to help them improve on process, people and product.  (see my last post to hear my thoughts about process).
When he references "people," he speaks about creating an "enabling" environment to ensure employees perform at their best. I feel what Marcus is getting at is the importance of engagement.
Any innovation strategy needs an engagement strategy that incentivizes participation. Employee engagement is a tool to grow capacity for innovation in your organization.
Without it, any momentum you build will die and your innovation strategy will be just you. Since local governments have constant turnover, it's vital that you convert new participants for innovation to impact your culture.
In the fall we held our #ELGLRoadTrip at the historic Cheney Mansion in Oak Park, Ill. to discuss the engagement concept.  We asked attendees to think about an innovation, no matter how big or small, that they were part of.  Next, we asked them how they increased (or could) capacity and ownership of the innovation.   Props again to @77ccampbell, @mskibbe, @public_worker and @TomMilas for facilitating the conversations.
Some of the key takeaways related to engagement include:
Leadership Support:  Leadership plays a huge role in demonstrating support and setting the tone for any innovation strategy.  At the Park District, the Executive Director incoporates Launch Pad, our idea management platform, into every employee's orientation. She also has links to it on every desktop and our intranet site. This exposure and support help employees know that innovation is part of our culture and their job.
Benefits:  For an innovation strategy to work, it requires communicating the benefits of it such as saving the organization money or making everyone's job easier. When an employee posts their idea on Launch Pad, we asked them "how does it benefit the Park District?"  We also ask staff to connect all their ideas to our strategic initatives so that employees connect their awesome idea to the organization's benefit and direction.
Incentives and Recognition also play a role in encouraging participation. At the Park District we focus on rewarding and recognizing those employees who share their ideas.

"Out of this World" Awards for new ideas launched

Building alignment with our "space" theme, we hand out "Out of this World Awards" for all ideas we launch, "Star" awards to those who implement ideas, and Moon Pies for those who post or comment the most.  We used to give out gift cards but due

The "Le Good Try Award," our failure award.

to tax law changes in Illinois and the advantage of brand alignment, the Moon Pies were adopted.  We also wanted to teach that innovation is about learning not launching awesome ideas so we adopted the "Le Good Try Award" in honor of Pepé Le Pew.  Every all-staff meeting, we have employees share their ideas that did not work and what they learned from them.

Make it Fun:  Innovation is and should be fun. Why make it bureaucratic and 'governmenty'.  At the Park District we wear space helmets when we hand out our awards.

Handing out innovation awards with our space helmets

By not taking ourselves too seriously, we make staff feel more comfortable with our program.  Another initiative we added was adapting Shark Tank for an idea competition. Twice a year we have staff submit "big ticket" items (over $1,000 in cost). Like contestants on Shark Tank, we have staff make pitches to the organization about their idea and how it will benefit the group.  In essence we allow them to wow their co-workers. Some of the previous ideas have included a penny press machine, de-icing machine, geo-fencing, and pop-up bike.

Tell Stories: Finally, it's important to tell stories to build buy-in and support. By sharing stories around the ideas launched and the "Le Good Try Award" we connect the ideas to larger themes of why all employees need to innovate, why it's not scary, how it lead to success, etc.  Telling stories of failure are especially valuable in building a connection between innovation and learning.
Ultimately, by having a strong process and engagement strategies in place, you have two strong legs to change your culture.
Stay tuned for my next #MorningBuzz where we'll discuss the role data/ROI plays in building a test and learn culture.