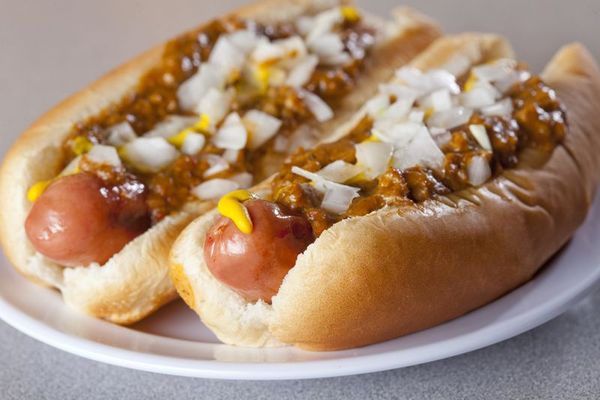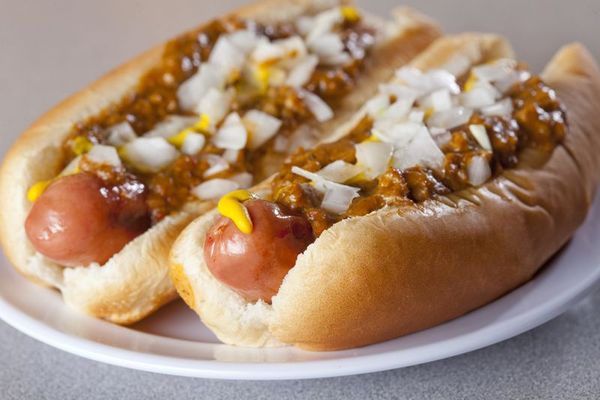 From EATER: The Cult of the Detroit Coney Dog, Explained
"Arguably the biggest food rivalry of the Great Lakes region is focused on one brief stretch of street in downtown Detroit, and it involves a beloved foodstuff called the coney dog.
What is a coney dog? The coney dog is a variation on the classic American hot dog; its distinguishing characteristic is a chili topping (generally referred to as coney sauce). The term "coneys" is used to refer to the dogs themselves and also serves as shorthand for the type of restaurants in which they're commonly served, which are ubiquitous in Detroit. So-called "coney islands" are typically Greek-American owned diners that in addition to coney dogs, also serve an eclectic menu with everything from gyros and Greek salad to burgers and breakfast plates.
The rivalry between American and Lafayette is the stuff of Detroit legends (The real story is only slightly more complicated). As the story goes, brothers Bill and Gust Keros opened American Coney Island on downtown Detroit's Michigan Avenue in 1919; years later, they had a falling out and in 1936 Bill decided to open his own diner, Lafayette Coney Island, right next door. Today, American remains a family-owned institution while Bill's employee's now operate the Lafayette restaurant. The pair have been battling for coney dog dominance ever since.
The rivalry between American Coney Island and Lafayette Coney Island may be one of the fiercest ongoing battles in the culinary world: Despite being located right next to one another, many locals have sworn allegiance to one or the other and refuse to ever step foot inside the neighboring competition. Others may also recommend the iconic flavors of Duly's Place in Southwest Detroit. Known for dogs that deliver a satisfying "snap," the 95-year-old diner counts Anthony Bourdain among its lengthy list of customers. Odds are that individual preferences will ultimately come down to two factors: atmosphere and relative proximity."
(Click here for the full EATER article)
---
Are you coming for #ELGL17? Lafayette and American are a short 8 minute walk from the David Whitney Building, aka our conference hotel. Pack your Tums and get your coney on!