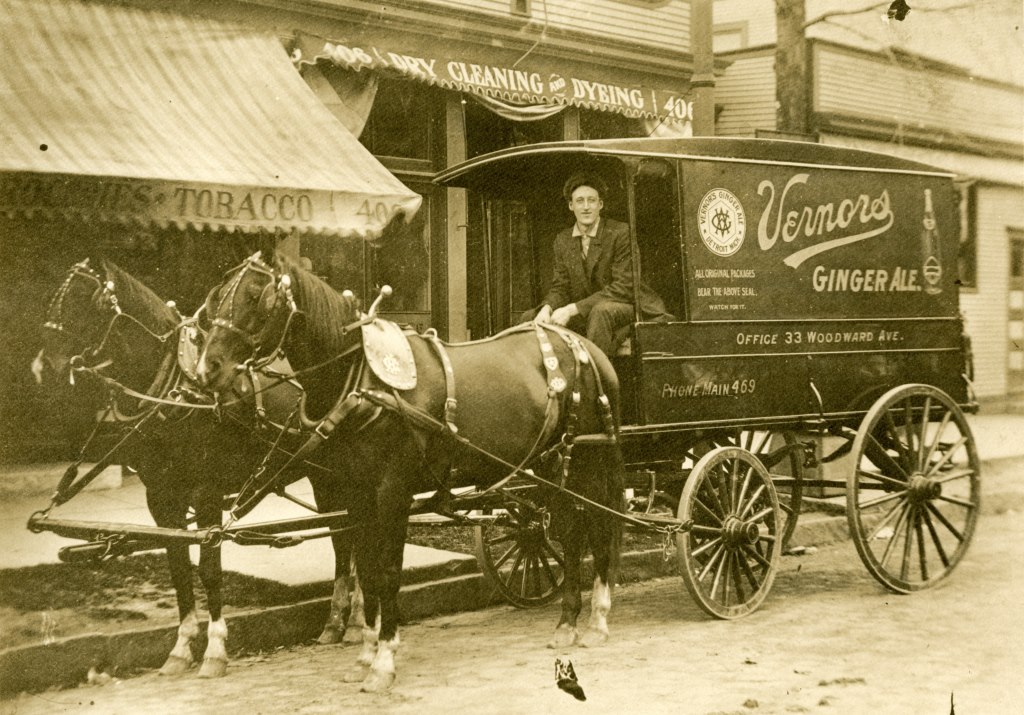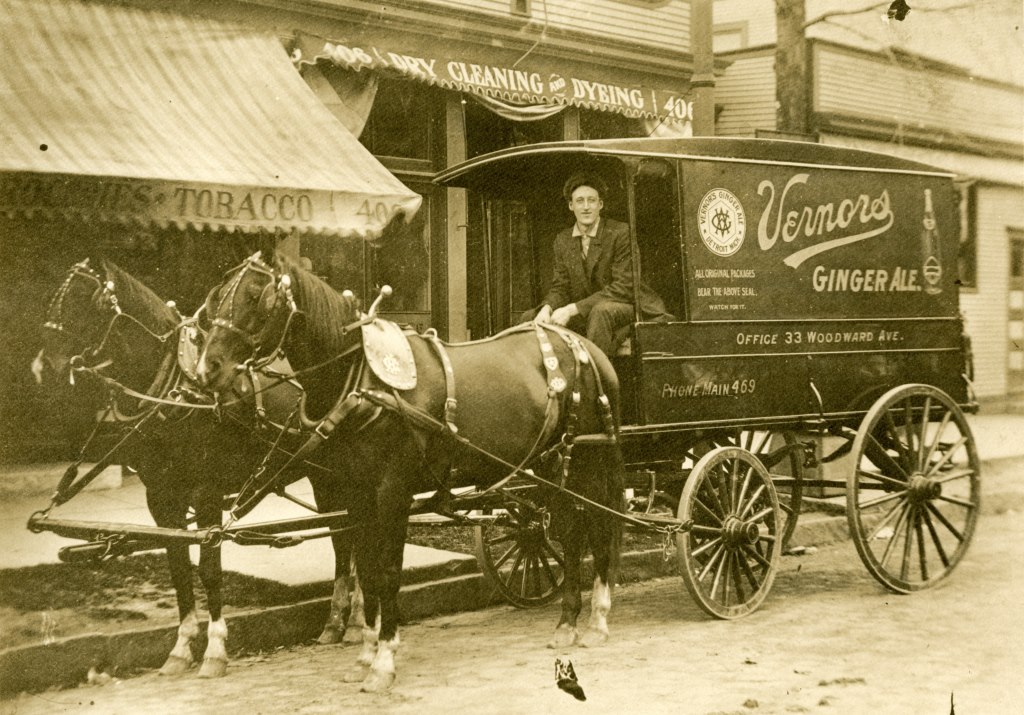 Vernors Ginger Ale is a Detroit staple. Whether it's consumed alone, alongside lunch or as a Boston Cooler, all Detroiters know and love Vernors.
From the Detroit Historical Society: "One of the nation's oldest soft drinks, Vernors Ginger Ale was first served to the public in 1866. The drink was created by Detroit pharmacist James Vernor, a well-respected pharmacist with a reputation for meticulous care with his prescriptions."
Like most pharmacists of his time, Dr. Vernor also ran a soda fountain adjacent to his Woodward Avenue pharmacy. The doctor was working on a medicinal tonic of vanilla and spices, with the addition of ginger to calm the stomach, when he was called to fight in the Civil War. He left the blend in an oak cask and went off to fight in the Civil War in 1862. When Vernor returned from the war, he opened the barrel and was surprised by its delicious contents. The beverage had a zesty, sweet, gingery flavor that was accentuated by the wood's aging process.
For several years, Vernor's soda fountain was the only place where one could purchase the beverage. As demand grew, Dr. Vernor began to sell his product to other soda fountains. A master of quality control, the doctor reportedly maintained a firm stance with his vendors concerning even seemingly minute details. Pharmacies were required to install special equipment in order to properly serve the soda. The doctor was vigilant about each ingredient, reportedly treating the soda with the same consistency and attention that he paid to his prescriptions. As its fame grew, Vernor's became available throughout the Midwest. A plant was soon opened in Detroit so that Vernor's could be mass produced locally; the factory would continually expand with the company's increasing success.
James Vernor was 84 when he passed away. His family joked that he did not retire until just hours before his death. His son, also named James Vernor, became the President of the company. Vernor's and the City of Detroit grew together. A massive sign that illuminated the company logo was located along the Detroit River where ferries took passengers to Windsor, Bob-lo, and Belle Isle. In the 1940s, a shop opened along the river that allowed visitors to watch soda production as they enjoyed their drinks.
A highly carbonated beverage, Vernor's is often used to cure stomachaches. Sometimes it is even mixed with lemon juice and served hot to nurse a sore throat or cough. A popular dessert beverage, the Boston Cooler, pairs vanilla ice cream with Vernor's soda, a drink named after Detroit's Boston Boulevard where it was reportedly first served. The Detroit chain Sanders Confectionary also served a Vernor's-flavored ice cream at one time.
Sometime mid-century, the name lost its apostrophe and became simply Vernors. The Vernor family sold the company to an investment group in 1966; it was later owned by American Consumer Products, United Brands and then A&W Beverages. Today, Vernors is owned by Cadbury Schwepps, one of the nation's largest beverage producers."
---
If you haven't had a Vernors Ginger Ale, you're missing out. This ginger ale heaven comes in regular and diet, so give it a try while you're in Detroit! Register for #ELGL17 here.