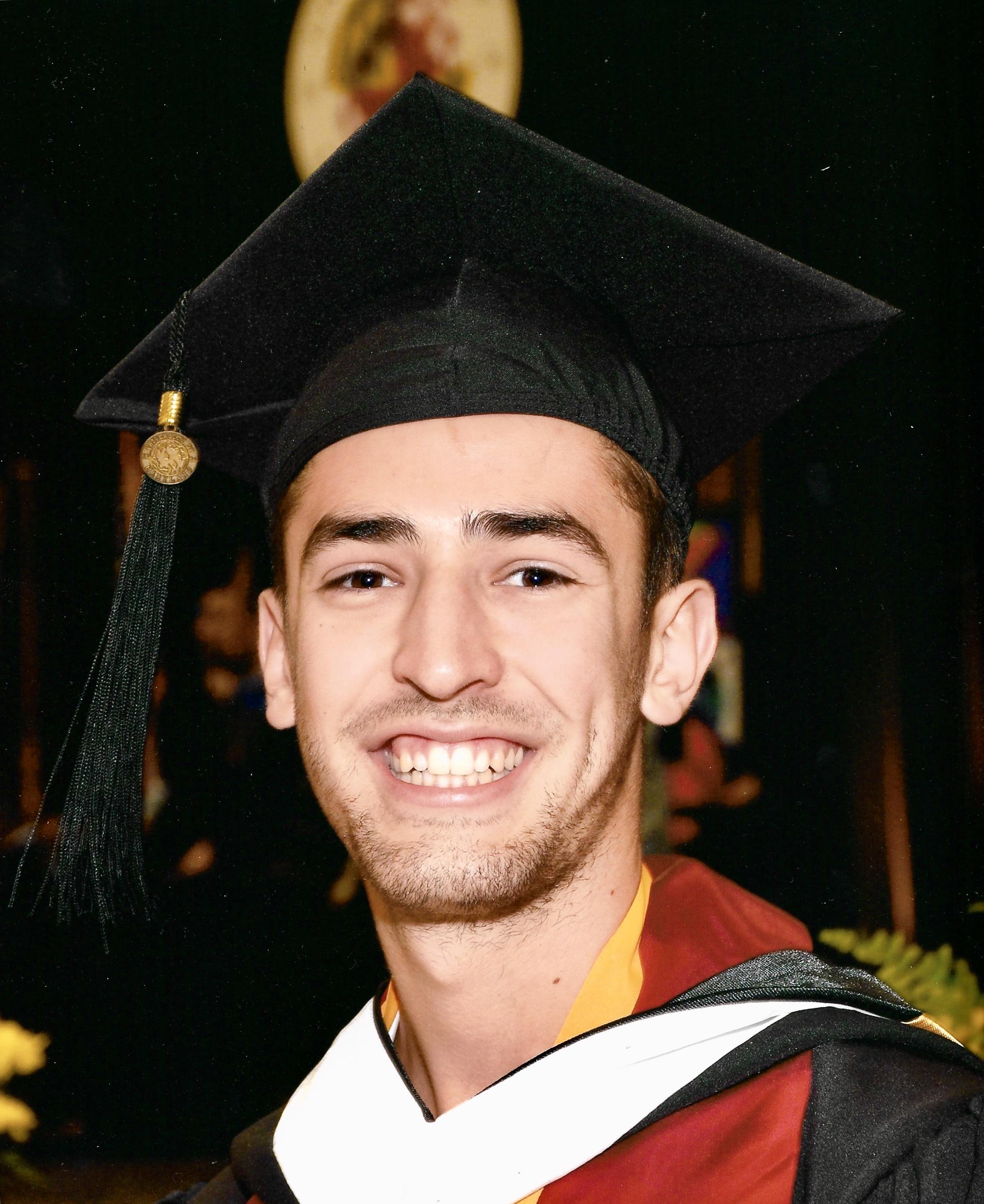 This guest blog is by ELGL member Zach Garelik with OpenGov.
---
College graduates of 2019,
I see you. So many of you are showing up in my digital feed, beaming in your caps and gowns. I hope you're soaking in the magnitude of your moment. You've worked hard for it and deserve to be celebrated.
A year ago, I was in your shoes. So, I know you're getting plenty of advice these days, but here's some you probably haven't heard:
Consider a career in government.
Or,  consider government technology (gov tech), which is rapidly transforming the public sector. That's where I landed after a major "a-ha moment" on my graduation day—and it inspired me to write this letter.
Picture it. I'm sitting in my cap and gown at the University of Maryland, excited about my next chapter, shoving off to work in a Congressional office in D.C. I wanted to make a change for the better, and Capitol Hill felt like the place to do it.
But my path to D.C. took an unexpected turn as I listened to our commencement speaker, OpenGov CEO Zac Bookman, who spent years fighting government corruption internationally.
He was living in a shipping container in Afghanistan when he founded OpenGov, a software company that empowers local governments to be more transparent and efficient with its online budgeting, performance, and civic engagement solutions.
I still remember how I felt at that moment, listening to Zac speak. In that auditorium, his passion for improving the public sector was almost palpable. He shared the many tangible ways gov tech is improving communities across the nation.
That struck a chord. I was heading for Capitol Hill, but now, hearing Zac's story, I had my sights set on city hall. I knew I had to meet him.
When I walked across the stage, I shook Zac's hand and said, "Hi, my name is Zach as well! I'm really inspired by your journey and your company's mission and would love to work for you."
At that moment, I was holding true to something my parents taught me: When you see an opportunity you want, boldly go for it.
The risk paid off. Zac and I connected after commencement. Five interviews and five weeks later, I began working in gov tech—and no, I don't write code. It's so much more than coding.
Gov tech is a booming industry with plenty of opportunity for people who have soft skills.
In my case, I work directly with government staff, helping them make the most of our tools. I get to see those tangible benefits daily. I can tell you, for example, that Janet in Mono County, CA, was just able to reallocate $2M after our software helped her see the budget as one big picture, instead of siloed.
That's money that will be rerouted to better serve the community. I feel good knowing I'm part of that in some way.
Working closely with agencies across the nation has also given me a birds-eye view of the public sector. I can tell you confidently that local government needs you.
For starters: The public sector is losing its workforce at an alarming rate and needs fresh blood. As Baby Boomers retire—a phenomenon dubbed the 'silver tsunami'—some cities will lose more than half of their workforce to retirement in the next five years.
The solution, of course, is attracting more young professionals like you and me. And I get it. You probably think the government is dated and full of red tape. In many ways, it is. But things are changing.  
Every day, I see more public agencies coming online with modern technology. You and I have never known a world without the Internet. To us, this is natural. Who better to be a champion for modernization in government than us? After all, we represent the future constituents every government will serve.
But beyond that: Public service is downright rewarding. Unlike past generations, our generation isn't necessarily clamoring to climb the corporate ladder. We want to feel good about our work and know it matters.
Government is responsible for saving lives, helping the homeless, keeping our tap water running and building the parks your kids will likely play in one day. It doesn't get much more gratifying than that.
And much like government tech: Government offers all sorts of cool careers paths. You don't have to be a civil engineer. There's room for communicators, techies, environmentalists, art lovers, animal welfare advocates, and the list goes on. Fun fact: exploring abandoned mines and underwater bridges are real government jobs.
So, to all you newly minted grads: Go ahead. Jump into government—the water is fine. And let's turn these tides for the better, together.
Sincerely,
OpenGov
---
OpenGov and ELGL partner on the Diversity Dashboard project. Learn more and submit your local government's data at DiversityDashboard.org.