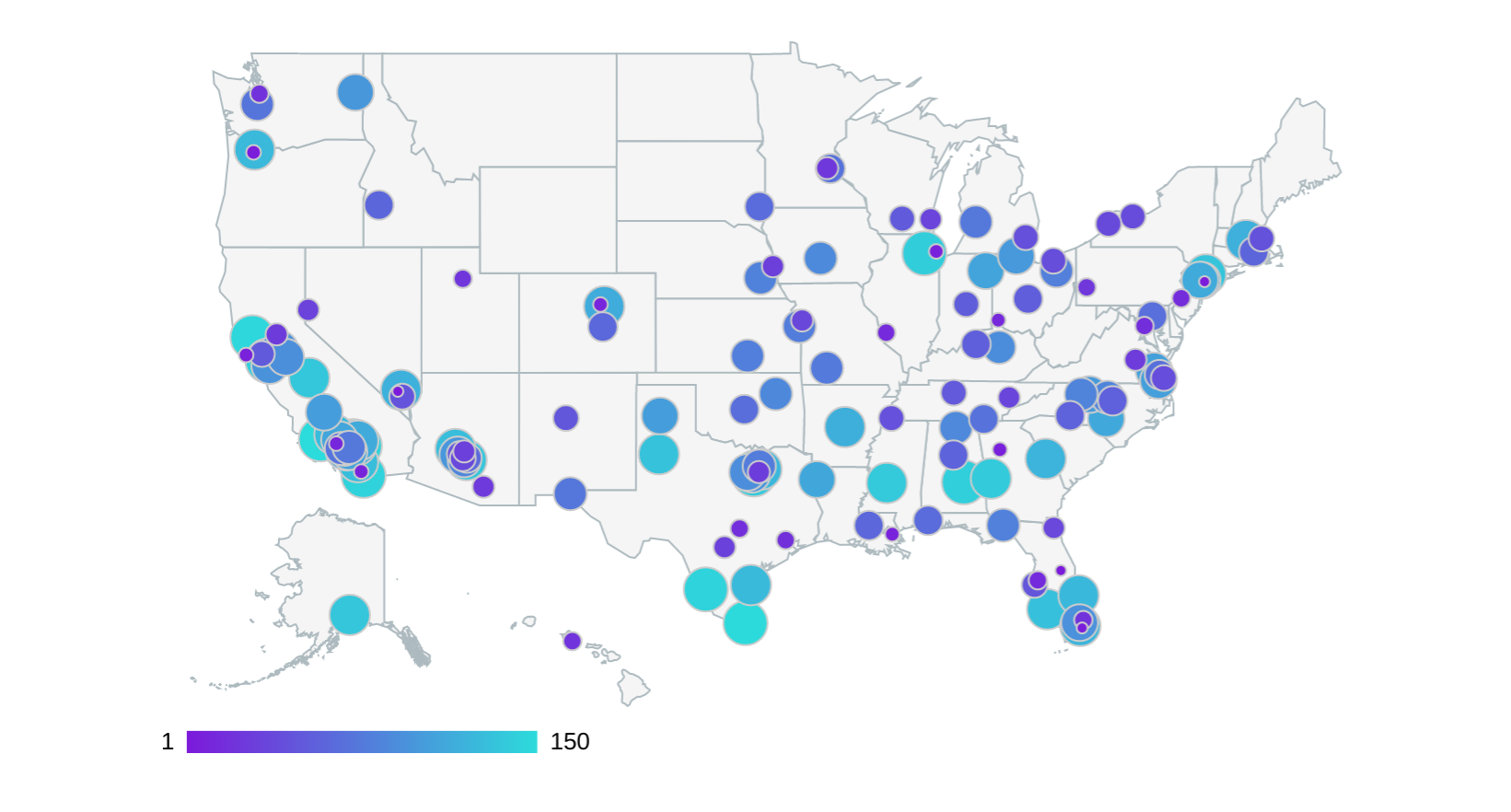 I'm always getting emails from companies about how San Rafael made some weird, cheesy list. In today's Morning Buzz I'm going to breakdown WalletHub's latest research on "fun" cities.
First, their methodology. They were looking for fun, but cost-effective. They looked at America's 150 largest cities and ranked them based on 58 metrics, such as parkland, festivals, playgrounds, restaurants, public swimming pools, hiking trails, legality of public drinking, fitness centers (NOT FUN) and breweries.
Their Top 10 (plus my snarky commentary)
Las Vegas – I've never been to Las Vegas, nor plan to go. It sounds ridiculous. I do not like crowds or competing loud noises.
Orlando – this must be because of Disney World, right? I mean it's the former boy band capital of the world, too.
New York – I get it. I'm not the biggest fan (see comments for Las Vegas) but I've eaten some great meals here and love the museums. And great shopping. OK, fine, NYC is pretty great.
Miami – I'll probably never actually go because I would just get really sunburned, but it makes sense.
Portland – Well, I had a lot of fun at the PDX Pop-Up so I fully agree here. Awesome bridges, good shopping, yummy food and beer…
Atlanta – I've never been but I've love both

Atlanta

and the

Real Housewives of Atlanta

San Francisco – I'm biased here because this is the closest city to me on this list. Just this weekend, we took the ferry over and went for a ride in the bay in my friend's

hovercraft that looks like a Delorean

. THAT WAS A LOT OF FUN. 

New Orleans – ABSOLUTELY AGREE. This city is amazing. The food, the music, the architecture, the culture. I'm in love with this city.
Chicago – awesome city. The architecture boat tour is THE BEST. Oh, and

Second City.

 

San Diego – no clue here. Never been. It's probably on here because it has a bunch of fitness centers.
Special shout-outs
Detroit, home of #ELGL17, ranks number 43 on the list. Durham makes the list at number 84. And even the town where I grew up, Santa Rosa, squeaks in at number 147. Way to go, SaRo (that still hasn't caught on).
Check out the full list and take a look at how you think your city might measure up based on their methodology.