The

free

6-month State and Local Government Innovation Program (SLGI) provides innovative government leaders with capacity, education, and support to engage with innovative and affordable solutions to their biggest transportation & mobility challenges.
The program is divided up into three months of challenge-development and three months of a pilot program. The program itself consists of a series of regular, one-on-one, hands-on meetings with program experts. Participants will benefit from a short curriculum of educational sessions on a range of innovation topics. In addition, all participants will benefit from the emergent outcomes of collaborative learning among a diverse set of state & local government cohort members.
That second three months of the program brings together a group of startups able to answer the transportation & mobility challenges identified by government leaders in the first half. Those startups can then be selected to begin pilot programs with one or more of the local governments participating. Those startups will receive their own educational curriculum sessions and support from the CivStart Accelerator's experts to provide full wraparound support for a successful pilot program.
Benefits
Through this program, government leaders can expect to:
Learn about innovation, challenge-based procurement, and the latest in cutting-edge technology;
Gain a practical understanding of their challenges through facilitated listening sessions and;
Pilot an affordable and innovative solution to one or more of the challenges identified.

The Program in Detail
Phase 1: Listening Sessions & Education — In the first part of the program, our team will review strategic plans, engage in listening sessions with key agency staff, and gather research on community needs to guide the drafting of challenge statements. Program experts from e.republic, CivStart, and ELGL will provide education and facilitate collaborative learning among the cohort of government leaders.
Phase 2: Startup Vetting & Support — As challenge statements are finalized, CivStart will publicize these challenges and identify, recruit, and vett the top startups that could potentially meet your challenge for you to review and demo. These startups are then brought into a short curriculum and support program conducted by the CivStart Accelerator, providing comprehensive support to maximize success on both sides of the upcoming pilot program.
Phase 3: Pilot Project — Program experts will help you set up a successful free or low-cost pilot project from the beginning, with clear expectations, timelines, and deliverables.
Post-Program: Case Study — Program experts work with the agency and startup to draft and publish a case study to highlight the city's innovative approach to their challenges, their successes, and their lessons learned from the program.
---
Learn More From GovLove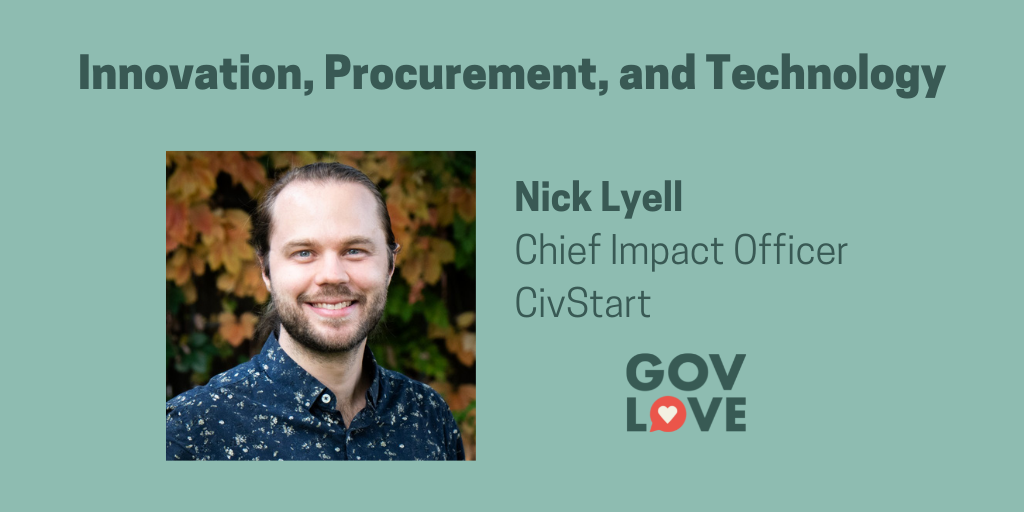 ---
Who Should Apply?
If you identify with the following, we want to work with you:
A state, city, county, or special district leader.
Head of department or top staff (i.e. executive office staff, city & county manager offices, transportation department leaders, etc.).
No technical knowledge required, but a commitment to engaging with innovative government technology solutions is a must.
Preliminary idea of some transit & mobility challenges faced by the local government that fall within the program focus area is helpful.
Willingness and ability to consider a pilot project or fuller procurement with a startup to address these challenges is a must.

---
About Our Program Partners
CivStart
CivStart brings together innovative and affordable startup solutions, govtech experts, and public sector leaders focused on local government's top challenges and how the latest innovations can meet the needs of their communities. We accomplish our mission in three broad ways: The Govtech Accelerator Program, Government Innovation Programs, and as an Innovation Hub.
e.Republic
Established in 1984, e.Republic is the nation's only media and research company focused exclusively on state and local government. Led by Dennis McKenna, media entrepreneur and co-founder, our award-winning publications, websites, more than 150 annual events and highly respected research operations are acknowledged as setting the gold standard in their respective fields. Our work has been cited in The New York Times, Wall Street Journal, Forbes, Time, The Washington Post and USA Today.
​