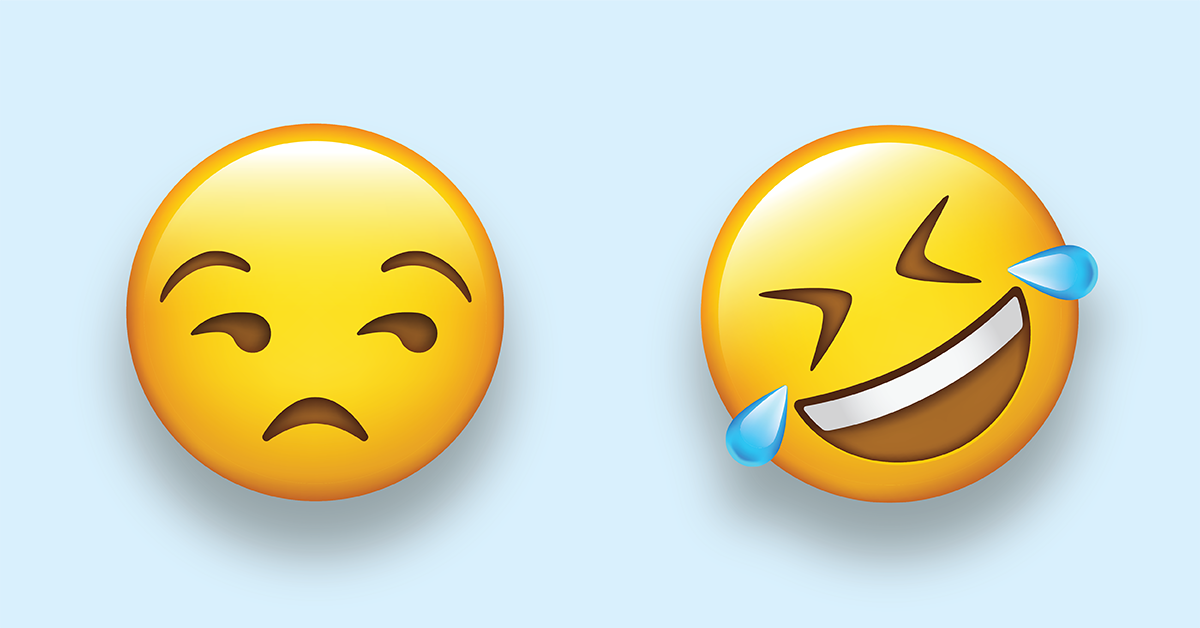 Right Now with Warren Kagarise (Linkedin/Twitter/Instagram)
What I'm watching: "Country Music" — Ken Burns' journey through the genre's rural roots to rhinestone-bedazzled and Stetson-topped heyday.
What I'm reading: "The Future Remembered: The 1962 Seattle World's Fair and Its Legacy" by local historians Paula Becker and Alan Stein, a celebration of Space Age optimism.
---
Every April 1, as I scroll through social media, I feel like the Facebook reactions emoji come to life — occasionally haha-ing, but more often stuck on open-mouthed surprise, wondering how post after post of tone deaf, mean-spirited or unfunny content managed to get the green light.
As public servants, we've learned some valuable lessons about social media from our counterparts in the corporate world: how to deliver responsive customer service, how to effectively use branding, how to tell our own stories.
We've also adopted ways to use humor, some creative and some cringe-worthy, to connect with the people we serve, particularly on social media. April Fools' Day is Exhibit A.
Humor should absolutely be a part of your agency's communications strategy — as a precision instrument used for maximum effect. April Fools' Day may loom large on our content calendars, but does it need to? The annual rite of spring is not the be-all, end-all for using humor on social media.
Hot Take: Simply Tweeting something that isn't true isn't an April Fools' joke.

— Jon-Stephen Stansel (@jsstansel) April 1, 2021
Humor is the finest of fine lines we walk as government communicators. Government, after all, is often viewed as the punchline for the wrong reasons, so why feed into the stereotype?
Because when humor works, we can add a human face to the otherwise serious business of government and help us communicate complex or unfamiliar concepts in easy-to-digest ways.
We face the competing pressures to translate government speak into plain language, while at the same time making our content relatable — a vague, hand-wavy notion because many factors shape individual views of government.
Not everything is humorous in government, nor should it be. The uncomfortable truth is a lot of what we must share on social media just isn't funny. Taxes. Traffic. Emergencies.
The public agencies with the right balance of levity either use humor sparingly, or as part of a larger persona. Take the U.S. National Park Service's dad jokes or the U.S. Consumer Products Safety Commission's zany characters.
Good morning. Choose cake. pic.twitter.com/3656Yva9Xt

— US Consumer Product Safety Commission (@USCPSC) March 31, 2021
Also worth mentioning: The pros know when to break character and drop the shtick. In official communications, a little nuance goes a long way.
The way to approach humor can also vary by platform. On Facebook and Nextdoor, where the audience is more serious, humor can often fall flat or stir up a hornet's nest of unrelated issues.
TikTok, viral recipes and wellness aside, is first and foremost built to entertain. The public agencies excelling on TikTok, such as the City of Minneapolis and the Wisconsin Department of Natural Resources, embrace the app's irreverence and quirks.

Instagram, long focused on being the prettiest social media platform at all costs, is now trying to capture some of TikTok's verve.
Twitter, known for ratios and roasts, offers fertile ground for sass and wit, but remember: People love to clap back.
Despite the back and forth on social media, government should never punch down, even in jest. (Yes, even when people on the receiving end have been accused of a crime.) In the moment, you risk creating a martyr. In the long term, you send a message to others who may be wary of interacting with your organization.
(Dunking on other government agencies is fine; I am a fan of @NJGov's ongoing feud with neighboring @delaware_gov.)
shoutout to Delaware #LoveYourPetDay

— New Jersey (@NJGov) February 21, 2020
Regardless of platform, your audience always needs to understand when you're joking. When the joke fails to land, you risk letting a lone cringey meme or half-baked bit undo years of good work.
We live in a time of misinformation when satire is warped into hate speech and outlandish ideas drive people to violence. (Ahem, QAnon.) Most of us work every day to become trusted sources in our communities. While you as a communications professional can distinguish the difference between a joke, not everyone in your audience is able to see the distinction.
In Montgomery County, TX, a viral post about martial law in the pandemic's early days prompted the local sheriff's office to issue a stern response on April 1, 2020.
Unlike private-sector brand Twitter, where the next viral moment can wash away your mistakes, our audiences have a larger stake in what we do, not to mention longer memories.
The best Rorschach test for gauging feelings about humor and social media is April Fools' Day. The day is also a flashpoint, as I learned over the last week in conversations with friends, colleagues and other social media professionals.
In a recent piece, government social media expert Jamie Johnson shared some great points about how April Fools' Day is a different beast nowadays, especially for public agencies working to build trust during the other 364 days of the year.
It's No Joke: Brands Beware the April Fools Trickery – If you are thinking about participating in this fossilized idea, I beg you to reconsider. You could do serious damage to your brand's reputation and risk the chance of being considered tone-deaf. https://t.co/6LNFNuQRjo

— Jamie Johnson (@AntiSocialJamie) March 31, 2021
Thankfully, most public agencies and major brands sat out April Fools' Day 2020, during the early weeks of lockdown. A year later, after months of enduring surreal headlines and the raging infodemic, April Fools' Day felt out of sync.
Tellingly, Google skipped the holiday for the second year in a row, citing the ongoing challenges related to the COVID-19 pandemic. The Verge's obituary for the holiday declared: Let this be the year April Fools' Day for brands dies.
Riddle me this: As your followers scroll through their social feeds on April Fools' Day, do they expect humor from their government? Humor has its place of course and, truthfully, not on rigidly prescribed days.
Let go of the expectation to force funny every April 1.
After all, in the public sector, where truth is often stranger than fiction, humor is the perhaps least funny part of our jobs.