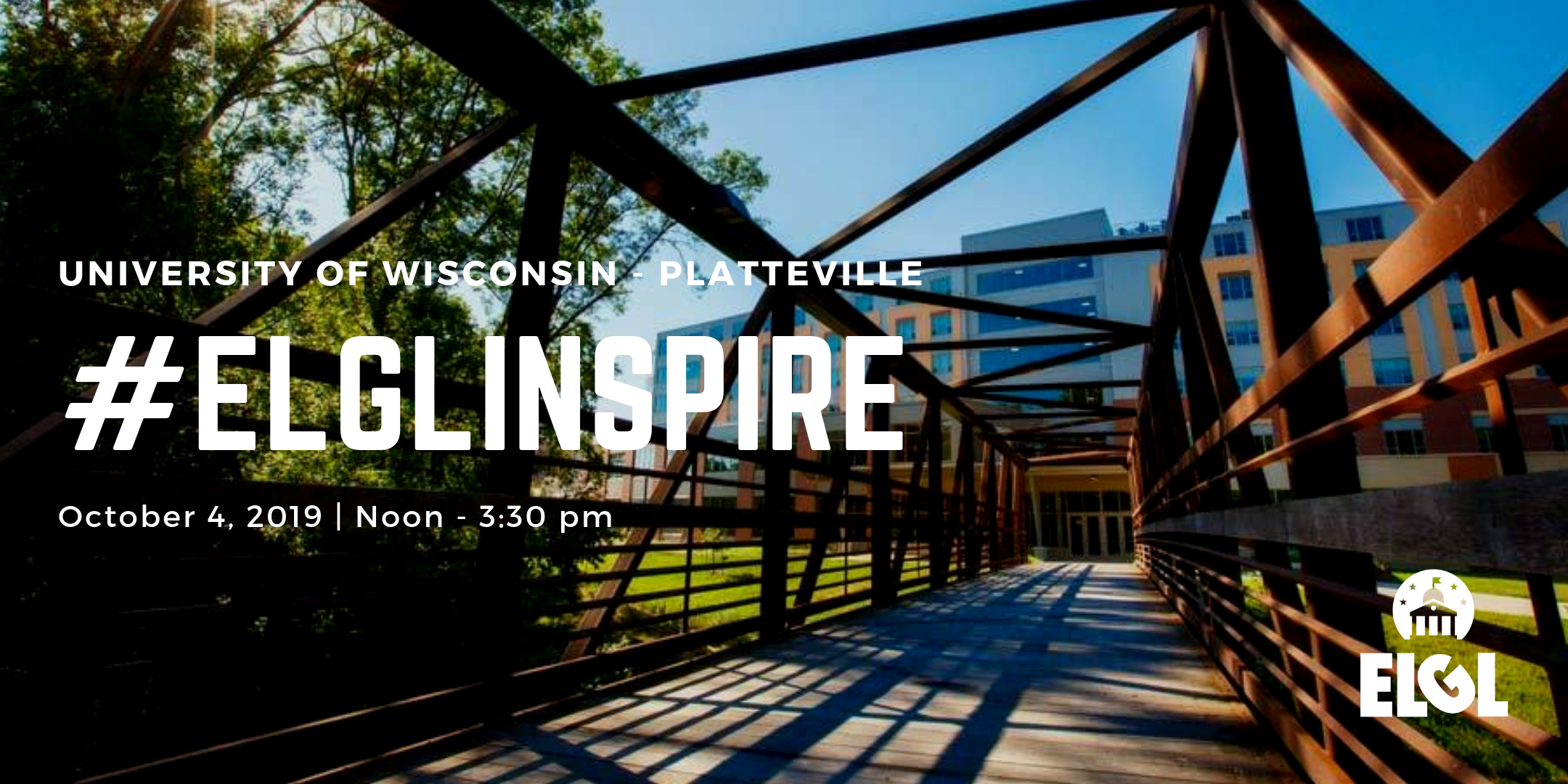 #ELGLInspire is coming to UW Platteville on October 4th! Learn more about our event speakers in these brief profiles, and connect with them before and after the event!
---
Gail Sumi

Member Engagement & Communications Director, League of Wisconsin Municipalities
---
What was the very first paying job you held (that you paid taxes on)? 
Carhop at the A&W and no, I did not have to wear rollerskates.
What was your: undergraduate institution? Graduate institution? What was/were your degree(s) in? 
I have a BA in German/Political Science.
What class(es) (if any) are applicable to your job today? 
It was a while ago so life lessons have prevailed.  None.
What book are you currently reading? Would you recommend it? 
"The Library Book" by Susan Orlean.  I love it because I love libraries and am a nerd.
What's the best networking advice for job seekers you've heard or shared? 
Never burn your bridges!
What's the fastest way to NOT get a job or internship with you? (e.g. what should potential applicants avoid doing if they were to ever interview with you for a position).
A lack of curiosity and a willingness to learn are red flags. You can not know it all so ask some questions – about the work culture, definition of team or about the approval process for your work.  Here's a good one – How many layers does a memo have to go through before it gets approved?
Why should an undergraduate student consider a career working in local government?
You have real impact in your backyard.
Do you have a work or life motto? What is it? 
So cliché, but "do unto others" is always a good one.