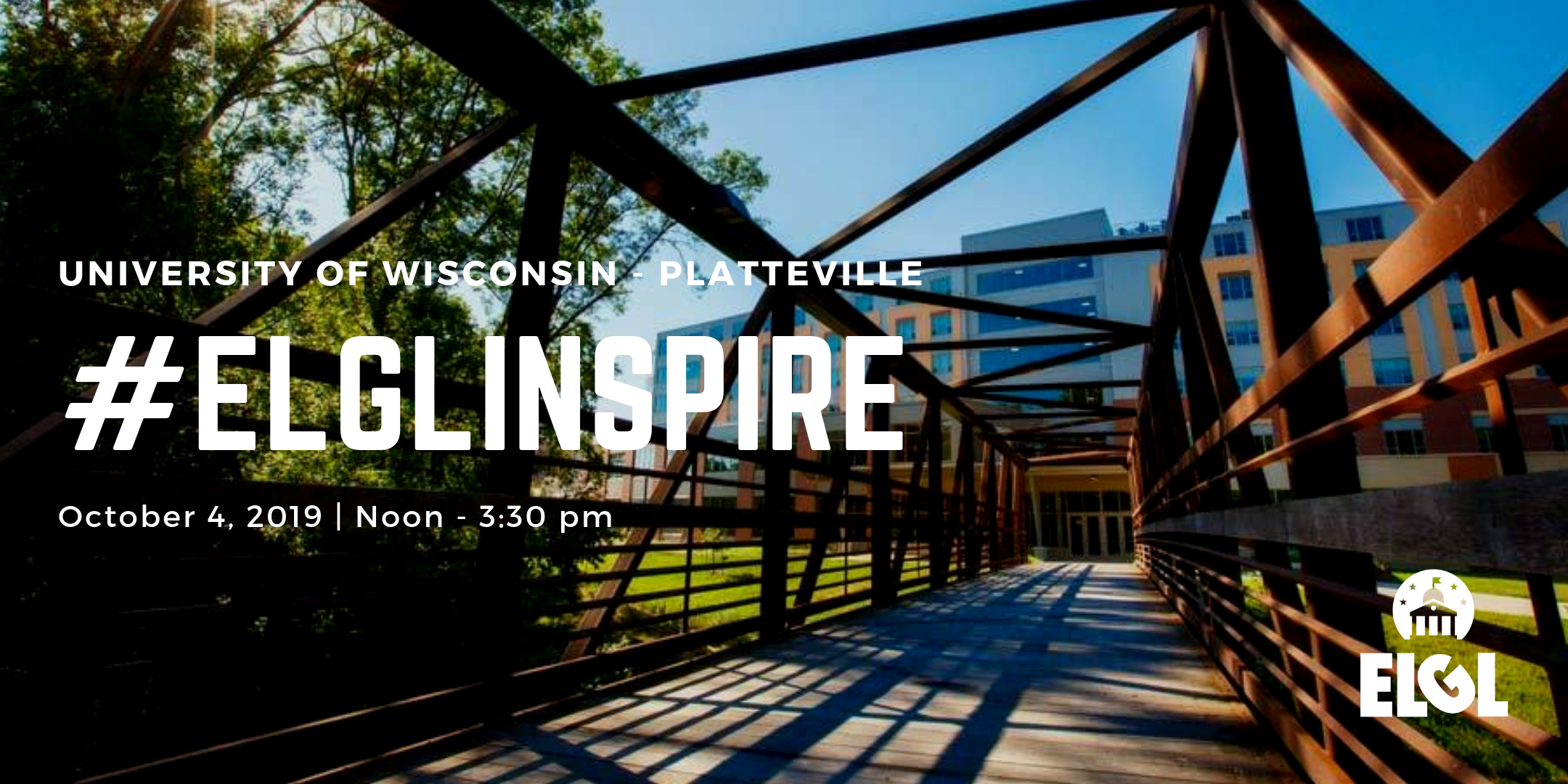 #ELGLInspire is coming to UW Platteville on October 4th! Learn more about our event speakers in these brief profiles, and connect with them before and after the event! To find information about all of the speakers, visit the #ELGLInspire homepage.
---
Jessie Lee-Jones

Director, Platteville Public Library
---
What was the very first paying job you held (that you paid taxes on)? 
Bagging groceries
What was your: undergraduate institution? Graduate institution? What was/were your degree(s) in? 
UW-Stevens Point, 2007 B.A. Spanish/International Studies
UW-Madison SLIS, 2012 Master's of Library Information Science
What book are you currently reading? Would you recommend it? 
The Book Woman of Troublesome Creek.  I highly recommend it, it's a fictional story inspired by the Kentucky Pack Horse library service of the 1930s.
What's the best networking advice for job seekers you've heard or shared?
Find a mentor that you can trust and turn to for advice.
What's the fastest way to NOT get a job or internship with you? (e.g. what should potential applicants avoid doing if they were to ever interview with you for a position).
Don't assume that "loving to read" means you are a good fit for a library job.