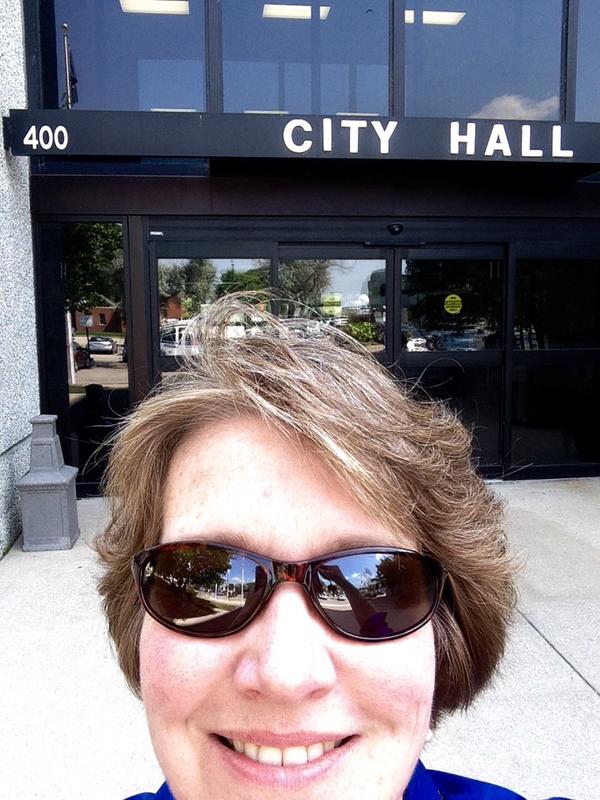 "Cross between The Atlantic magazine and Buzzfeed"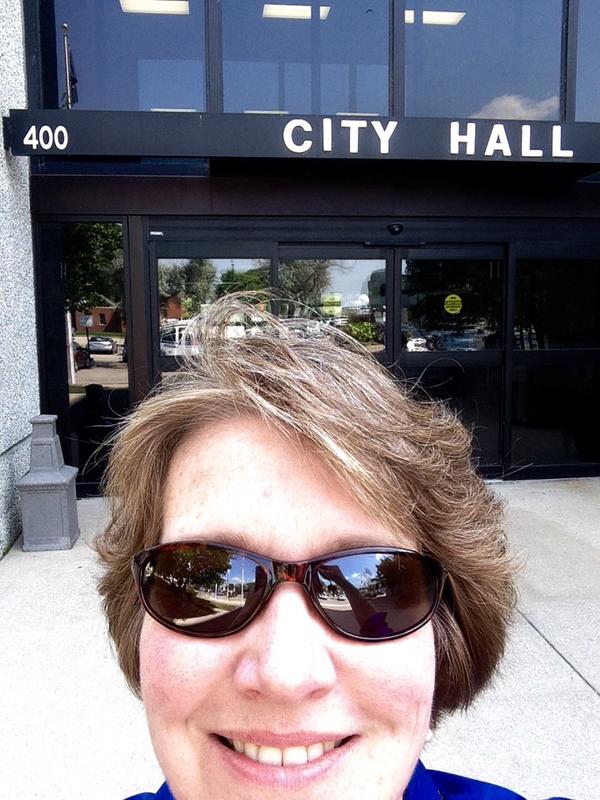 Welcome to our new member feature. We've all heard the excuse "I'm too busy" too many times so we've simplified our new member feature to illicit short, meaningful responses.
Gail Sumi (LinkedIn and Twitter) is the League of Wisconsin Municipalities Member Engagement and Communications Director. She works with League members and staff to strengthen member involvement, provide strategic direction for and implement the League's communications plan, manage outreach and connect with partners. She also manages the League's social media including Facebook, Twitter and LinkedIn and is responsible for other strategic communications and publications including the magazine content and coordination of the web. Gail joined the League staff in 2011.
What I Am Motivated By:  I'm motivated by a sense of fairness – a sense that the life I live is privileged and that I can have a positive impact on the world through my work.
What I Am Watching:


I just binge watched "Grace and Frankie" on Netflix – funny.  Before that it was "The Fall" which was dark and scary and intermittently I watch any of the "American Experience" documentaries from PBS or anything on PBS.  I like documentaries.  Fellow ELGLer Mike Ekey recently recommended Helvetica and I agree – great film on fonts! Did you see the Momentum Mag list of bike flicks?  It includes "Pee Wee's Big Adventure" as well as more serious movies.  Those are next on my list.
What I Am Reading: Vegan cookbooks.  My daughter, Anna is working as an Emerging Leader in Food Security at Land O'Lakes this summer and has made me aware of how much water goes into the production of meat and dairy.  She'll be home in August and I've committed to try a vegan diet to reduce my impact.   I'm also reading anything that comes in the mail from DePaul University, which is where my daughter Laura will be a Freshman this fall.  On my Kindle, I have Malcolm Gladwell's "David and Goliath."  Sometimes life in government feels that way.
What I Want From ELGL:  So far the ELGL network has introduced me to awesome people who believe in the power of local government and government in general, inspired me to explore, take some risks and get verified on Twitter.  It's all good.
What I Wish Local Government Did Better: Communicate its value.
What I Am Afraid of:  

Heights.
What I Wish I Was Doing (Instead of Completing This Questionnaire): Sitting in the backyard roasting marshmallows in a world with no mosquitoes.
What I Consider As My Career Accomplishments: I lobbied at the state level for 20+ years for various national and statewide organizations.  My greatest accomplishments were David and Goliath situations, where I used my resources, played the chess game better than the opposition and won.  I've had a few of those.  I've also been kicked out of the Governor's office by the Governor because he didn't like the tactic I used to get the meeting (and the following session was invited to join him at a press conference on the same issue) and worked in coalition on some great policy with amazing people.
What I Am Listening To: The book "Black Like Me" by John Howard Griffin on CD but only when I'm in the car and driving a longer distance.  It's been about two months now and I'm only on the 6th of ? CDs.  I borrowed it from the library and my time is almost up so I better start driving.  I read the book years ago and given what's been going on in the world, thought it was worth rereading.  It is.
What Song/Movie Makes Me Cry:  


The Beatles remind me of the Paul McCartney concert we went to as a family a few years ago at Miller Park. Singing along with Paul to "Hey Jude" was pretty amazing – yup that does it.  My daughters will tell you that really anything will make me cry and they're right.
What I Wish People Knew About Me: Hmmm… I speak German, spent a lot of time in Europe with family, worked for a summer in Switzerland, visited Yugoslavia when it was still Yugoslavia and studied for a year in Bonn.
What I Am Wishing Would Go Away:  So many things…
What I Think of Professional Associations: I usually think of them as a time suck, but ELGL is different.
What I Am Doing This Summer:


My husband John decided getting a dog would help fill the impending empty nest.  Ollie is 16 months old and won't let me sit down so mostly I've been keeping Ollie busy when I'm home.  John takes him for at least two dog park romps a day and sometimes I go along and sometimes I enjoy the quiet of an empty house.
What I Wished You Asked Me: My family – John and I just celebrated our 25 year anniversary.  Our daughters are good and interesting people.  Life is good.