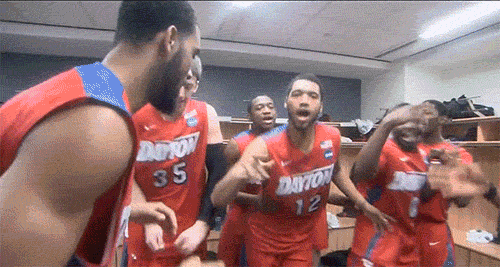 "Cross between The Atlantic magazine and Buzzfeed"
Welcome to our new member feature. We've all heard the excuse "I'm too busy" too many times so we've simplified our new member feature to illicit short, meaningful responses.
Stacy Schweikhart (LinkedIn and Twitter) is the Community Information Manager for the City of Kettering, Ohio. She is President of the Board of Directors, Ohio Parks and Recreation Association, She received an MPA from the University of Dayton.
What I Am Reading: Always travel guides for my next adventure, Harvard Business Review, Clean Eating magazine or cookbooks.
What I Want From ELGL: A community of government nerds so we don't feel alone in this world
What I Am Watching:

College basketball (GO DAYTON FLYERS & DUKE BLUE DEVILS),

Binge watching Scandal and House of Cards, and if I'm feeling nostalgic,

West Wing.
What I Am Thinking About the Apple Watch: I have enough of a technology addiction as it is
What I Wish Local Government Did Better: Be approachable
What I Am Afraid Of:


I have nightmares that I am suddenly and inexplicably brainwashed in to being a Tar Heels fan
What I Wish I Was Doing (Instead of Completing This Questionnaire): What? Something more fun than this?
What I Consider As My Career Accomplishments: The strong network of colleagues who have become dear friends over the years
What I Am Listening To: 

St. Paul & the Broken Bones, Johnnyswim – full disclosure that my guilty pleasures this summer are Walk the Moon "Shut Up and Dance" and Andy Grammer "Honey I'm Good"
What Song/Movie Makes Me Cry: Pink "Who Knew"
What I Am Doing This Summer: My first triathlon!
What I Am Wishing Would Go Away:


Cancer
What I Think of Professional Associations: Getting involved in professional associations is the best thing you can do for your career and for your own personal growth