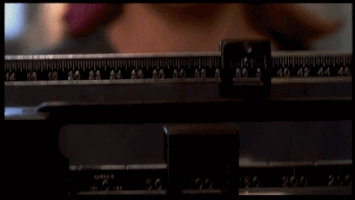 Local governments face constant challenges, opportunities and threats. In this ongoing series, we'll look at case studies from Management Partners' files to see what challenges confronted the organizations, how leaders decided to respond, and what the results are. Test your problem-solving skills and figure out what you would do!
---
By Julie Zimmerman | Chief Knowledge Officer at Management Services Partners
We'll begin the series with a happy challenge.
The challenge:
Voters just approved a $300 million general obligation bond to support a community-driven vision for your open-space special district. (This isn't some kind of local gov fantasy; it really happened!) With new funding in place, what steps should they take to move forward and plan for the future? What do they need to change about how they do business?
The analysis:
The district had formulated a vision with 25 strategic priorities that now had funding and associated obligations, as well as heightened expectations by the public. The emphasis of the analysis was on how the organization would deliver on these priorities . That required pausing to examine the organization and resist the urge to simply do more of what was already being done, looking instead at how to transform into a mature organization.
Management Partners was brought in to help identify what needed to change, which included a review of policies, procedures and standards, including information systems and project delivery processes, staffing and structure. Some significant gaps emerged in the review:
The district had no full-time chief financial officer, but the approval of the general obligation bond made fiscal accountability a top priority.
Growth required changes in record-keeping, new IT and business processes, new communications protocols, and other changes to workflow and functions.
Lack of project management, work order and other IT systems was a gap that resulted in inconsistent management practices, inability to assess resource needs and performance, and created inefficiencies and a lack of transparency.
The project delivery process emphasized planning strengths and utilized a "cradle to grave" project management approach that lacked engineering construction management expertise.
Policies that were outdated or had gaps were identified and updated.
After a thorough review, key hires were made, processes were modified or overhauled, and the district was reorganized in support of the new vision. Now, with new staff, a revised org chart and other changes, the district is on its way to completing the projects voters support.
The lessons:
Establish a vision early and see it through. Voters supported the funding because the district was clear about how they'd use the money. After approval, it was important to use the vision as a roadmap to guide all changes, big and small.
Pay attention to the little things. Internal support and administrative functions can seem a little, well, boring—certainly not as exciting as planning capital projects or new initiatives. But sound systems and practices support sustainable growth, and it's worth the time invested to think them through.
Engage employees throughout the process. Comprehensive interviews and focus groups take time, but they are essential to getting staffers' ideas and their buy-in for the organizational transformation.
Anticipate some bumps in the road. Creating new positions and hiring new staff required long-time employees to give up or share responsibilities, and new processes meant giving up the way things have always been done and learning new ways of accomplishing the agency's mission. But a deliberate process and a clear vision helped remind everyone that the changes were in support goals that everyone agreed with.
The takeaway:
Thanks to a process of self-examination, prioritization and implementation, the district is now better equipped to manage the public's resources with a focus on delivering the projects that the public has prioritized.