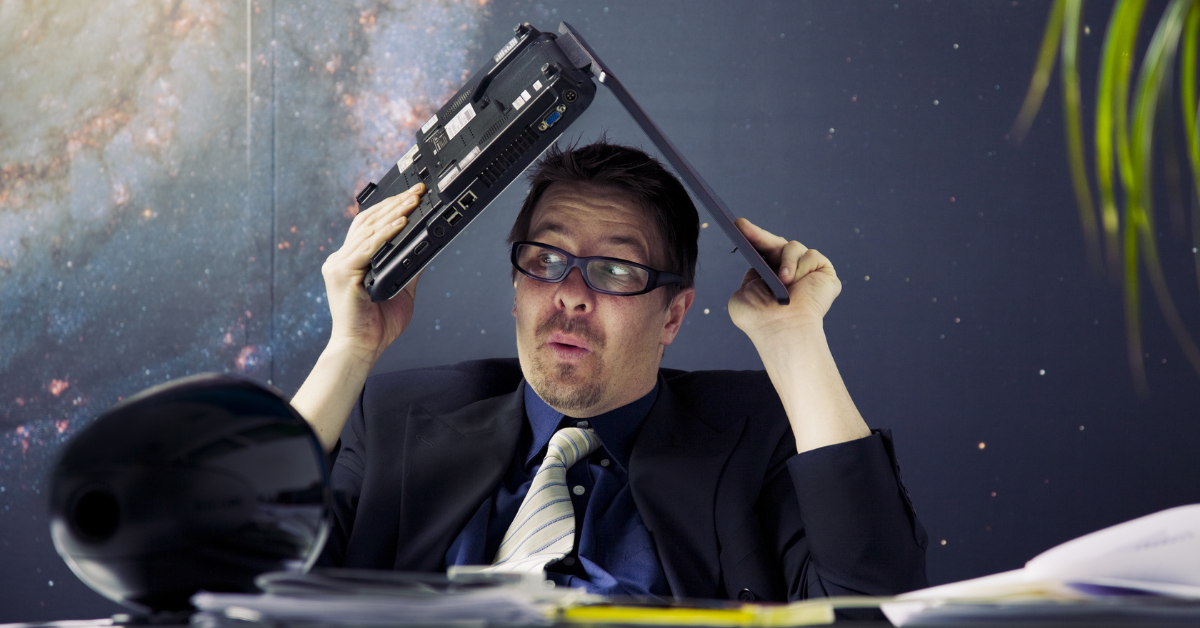 Today's Morning Buzz is brought to you by Adam Gaub, Communications Director, Gaston County, NC. Connect with Adam on Threads and X.

What I'm Reading: When Paris Went Dark: The City of Light Under German Occupation, by Ronald Rosbottom
What I'm Watching: Last Week Tonight With John Oliver
What I'm Listening to: The West Wing Weekly podcast
---
Since the civil service reforms of the late 19th and early 20th centuries, the idea that those in the government workforce should remain politically neutral has generally served our country and other western democracies well. In the U.S., resetting the expectations for public servants after decades of a spoils system helped establish credibility. As the very nature of our nation's politics has shifted dramatically in the past decade, it is time to reexamine what a devotion to neutral competence looks like.
This is not an argument for C-Suite government officials to become open partisans. Far from it. The case here is public servants need to be willing to push back when politicians are promulgating demonstrable falsehoods.
As an example, when President Trump took a Sharpie to an official National Weather Service map to highlight his view that Alabama would be affected by Hurricane Dorian, officials at the National Weather Service in Birmingham used Twitter to contradict the Commander in Chief. It was not without consequence. President Trump directed National Oceanic and Atmospheric Administration officials that he appointed to put out statements in support of his claims about Dorian's impact on Alabama. They were also directed to reprimand the staff at the Birmingham office. 
Investigators later determined two top NOAA officials, including the acting director, Noah Jacobs, violated the agency's scientific integrity policy in putting out his statement that supported the president's false claims. That finding, however, occurred nearly a year later. Had the NWS-Birmingham meteorologists not chosen to take a stand and correct the misinformation, many Alabamans may have needlessly prepared for or preemptively evacuated from a hurricane that was not going to impact them.
During the Trump Administration, a number of federal civil servants were stripped of their civil servant protections under Schedule F — a move reversed under President Biden in January 2021. But Trump aides already have tens of thousands of federal employees targeted for another such move should Trump be reelected. 
Lest you think this is a strategy unique to President Trump, one only has to look at comments made by Republican Presidential hopeful Vivek Ramaswamy: His stated goal is to reduce the federal workforce by half in his first year and 75 percent in his first term, if elected.
Like much of our national politics, this desire to strip worker protections and infuse a sense of partisan loyalty among civil servants trickles down to the state and local levels. One county in our area had an unwritten (but well enforced) rule that if you were a registered member of the opposing party of the elected board, you weren't getting hired. 
It takes courage to push back. Our election directors and election workers came squarely under fire in 2020 when bogus claims of voter fraud turned their lives upside down. The Brennan Center for Justice reports that across the country, one in nine elections directors today are new on the job since the 2020 election. Of those still around from before that election, 11 percent say they plan to leave before next year's presidential election occurs. One in 5 worries about being physically attacked on the job and nearly half say they have that worry for their fellow election workers.
Public health directors and employees faced a similar exodus after the pandemic, tired of the threats and virulence from those opposed to masking requirements and vaccines. All of this is far from ideal, but we cannot remain as hapless victims. 
Our experts need the unequivocal and vocal support of their local government leaders – in a definitive and concrete manner. Allowing disinformation and misinformation disguised as political "opinion" to essentially drive out experts from public service can't be allowed to continue. Waiting for the political climate to improve in this manner seems a fool's hope at best. 
Standing for facts may be seen as partisan or abandoning neutrality in today's political climate. But our silence is acquiescence to untruths that are eating away at the core of our system of government. What good is a strict adherence to neutrality if what remains is a hollowed out shell of what our government once was?