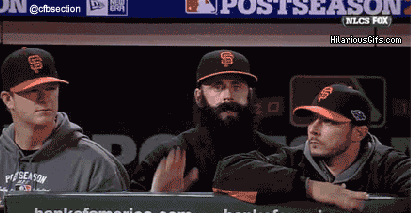 As part of the grueling ELGL initiation process, new members are asked to complete our version of the Wonderlic test. It's an open book test and participants do not have to use a dull number 2 pencil to fill in tiny circles.
Erin Loftus (LinkedIn) is a Selection Analyst for CODESP Public HR. Previously, she worked for the San Francisco Public Utilities Commission. Erin graduated from San Francisco State University with a Masters of Science.
You can join ELGL here. Free for students, $30 for individuals, $230 for organizations/businesses.
Complete the following sentences.
In the last 60 days, my best (and most bittersweet) accomplishment was…
Packing up all of my husband and I's belongings and moving from our lovely SF City of 11 years to Orange County, finding a great and meaningful job and reconnecting with all my family and friends.
I joined ELGL because…..
One, there is a chapter in the Bay Area and I will do anything to stay connected to the City by the Bay!! Two, because I am a young and motivated government professional who has a strong passion for public sector work and want to be a part of making it more exciting and meaningful for our current and future leaders.
The best thing about summer is…
Spending time outdoors with friends and family. BBQing, picnicking swimming, hiking, concerts in the park…you name it, it's all great!
You should probably know that I….
I am a HUGE Giants baseball fan and had the pleasure of watching the World Series parade all three times from the window of my office at the San Francisco Public Utilities Commission. It's their year!!
One thing I remember from elementary is…
I got made fun of for wearing smiley face socks to school.
Do you agree/disagree with the following statement(s)……Explain….
The public should not have to pay for public record requests.
Agree. I have experienced many members of the public try and take advantage of the transparency of government agencies. It takes a lot of time and resources to fulfill public record requests and having the public pay for a request can help limit the number of requests to only those who are seriously interested.
Formal coaching/mentoring programs are worthwhile.
Absolutely! But informal is just a beneficial!!
I got my Masters Degree in Industrial/Organizational Psychology and I am very aware of the power behind coaching and mentoring. Please, me a mentor to someone if you are able. It is such a rewarding and mutual beneficial experience.
I have a landline telephone.
Guilty! I had one in San Francisco because it let visitors into my building; now….i don't really have a good excuse. I don't know the number and I never check the messages so consider it a paper weight.
A Guns N' Roses reunion tour is a good idea.
Sure, why not?! I probably wouldn't attend, but I would hate to ruin anyone else's excitement.
My neighbor understands services provided by local government.
I highly doubt it. I am still learning the ways of my new local government. Each region is so different and San Francisco has so many additional services that its hard for me to acclimate to my new area.