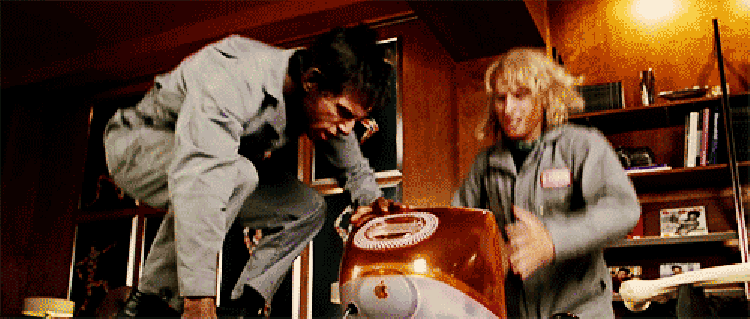 Right now with Rebecca Woodbury (LinkedIn/Twitter)
What I'm Listening to – Ikkje min feil
What I'm Reading – don't judge me
What I'm Watching – Altered Carbon
What I'm Doing – eating a chocolate covered marshmallow shaped like a clown
---
In our workplaces, there is a range of comfort levels with technology. And that's putting it lightly. For some, especially digital natives, trying and learning new technology is easy and part of daily life. For others, learning how to use new technology is uncomfortable, difficult and sometimes even threatening.
It's important that we recognize these challenges and address them through support and training, but we also need to stop enabling people who refuse to use the technology of our workplaces. It hurts our overall productivity and service delivery when people do not learn and use technology correctly.
If your organization fails to modernize its technology stack, not only will you fail to meet the expectations of the public in terms of digital services, you will also lose talented public servants due to frustration and the inability to do their jobs the way they want to do them.
Here are five things to think about as you explore new technology for your organization:
1. We need good tools to do good work.
Public servants do incredibly important work in our society. They write police reports; they maintain records on people experiencing homelessness, substance abuse, mental illness; they pair foster youth with families; they help small businesses get up and running. Yet, we continually give them sub par technology to do their jobs.
How many of you use an ERP that looks like this?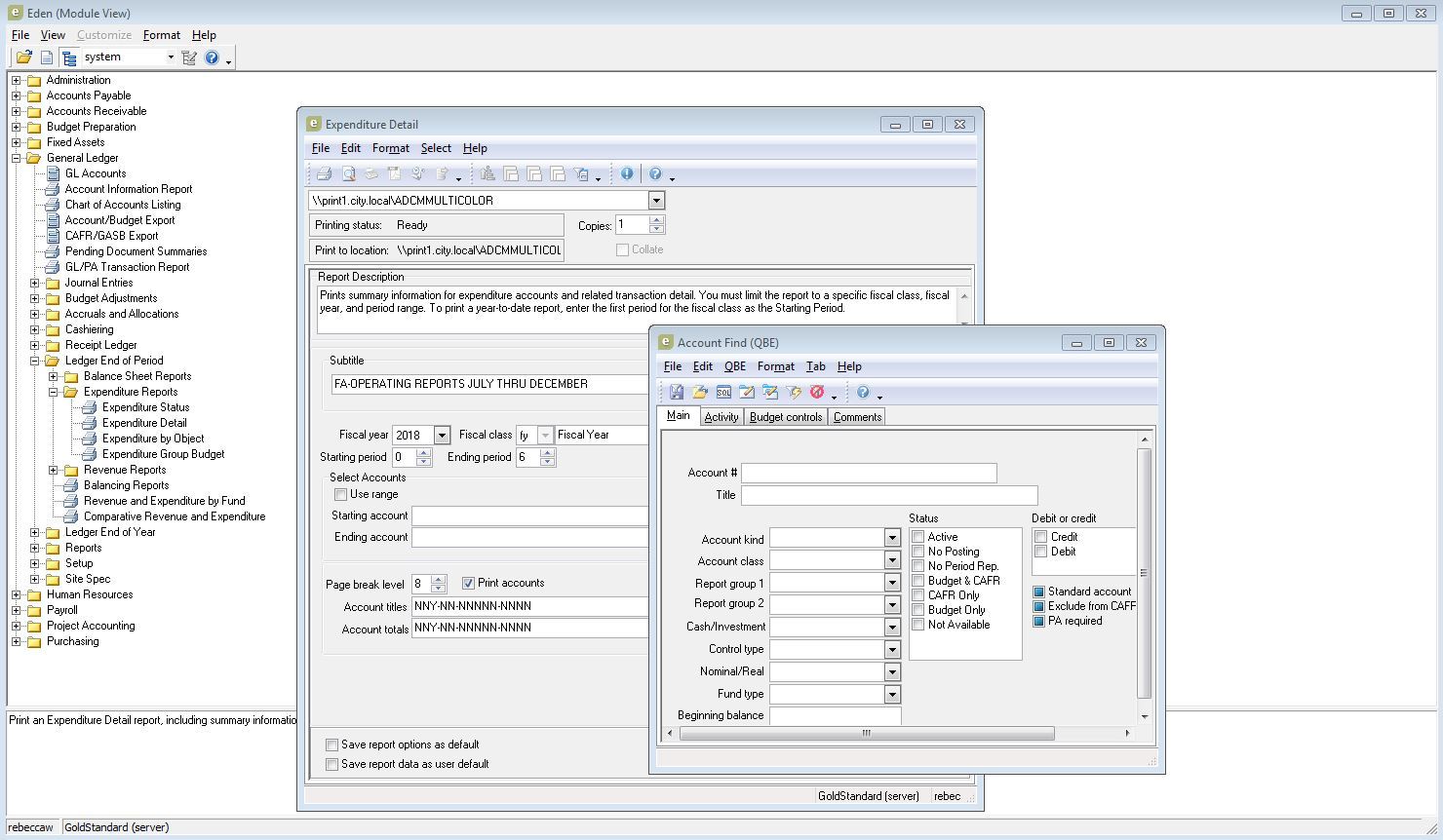 "A user interface is like a joke; if you have to explain it then it's not that good" — the internet
Bad user interfaces lead to mistakes. When something is difficult to learn and is not intuitive to figure out, mistakes get made. Mistakes are embarrassing, costly and can be dangerous.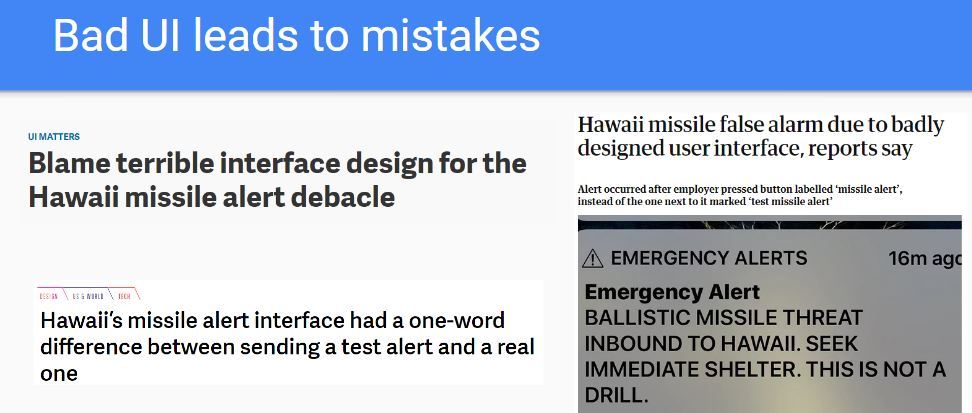 Not only does poorly designed technology lead to user error, but it also leads to lost productivity, a lot of frustration, and low utilization. If something is hard to use, people will avoid using it as much as possible. And most systems are only as good as the data – so if employees avoid entering data and make mistakes when they do, then your systems are next to useless.
2. Hold all staff accountable to learning new technology.
According to the Pew Research Center, 40% of working Americans ages 25 to 29 who had at least a bachelor's degree in 2016; higher than any other generation. This highly educated group should not be relied on for simple technology tasks (like updating the website, turning documents into PDFs, making powerpoints, and doing social media) simply because they can perform these tasks quickly. If it makes sense because of their position, that's fine. But if they are doing it simply because others around them aren't learning how to do these things, that's a problem.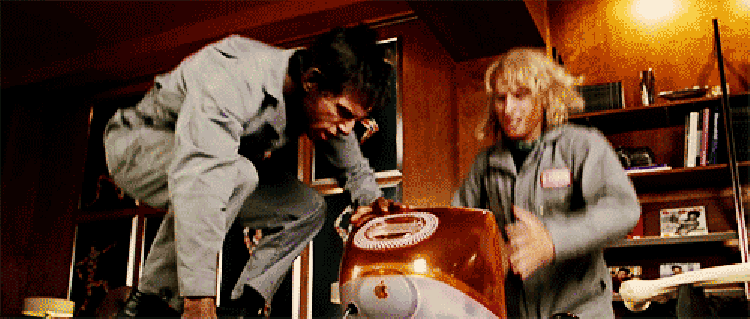 3. Use technology to communicate and work collaboratively.
I've written about how much I hate email before, so I won't repeat myself here. But really, stop using email for everything. You are not making the world a better place.
4. Procure more effectively.
Mariel Reed can tell you all about this. There is a lot of great work being done these days around government procurement. That's a whole blog post itself; I'll leave it for Mariel 
 My top tips:
Eliminate unnecessary requirements. Often you don't need what you think you need and these can make your solution overly expensive and reduce the number of companies able to respond to your request for proposals.
Evaluate based on values & approach, not years of experience. I'm not impressed when a technology vendor tells me how long they've been in the business. I am impressed when they tell me their vision for the future, how well they integrate with other systems, and that they will treat our relationship as a partnership.
Articulate problems not solutions. You know your job. But don't pretend to know more about a technical solution than you actually do. Be flexible and open-minded about how a technology vendor approaches a solution – you might be surprised.
Standardize agreements & contracts. Your City Attorney will probably not make this easy, but the more we can all work together to use standardized forms the less we all have to spend on legal review.
Reduce barriers to pilots. Make it easy for staff to try new things. Maybe you have to increase some spending authority limits? Just a little? Look at your internal processes and see what you can do to reduce the hoops staff need to jump through just to try something out.
Focus on ease of use for both the public and employees. I read recently that the number of people buying houses in California without ever seeing them in person is on the rise. That's insane. When buying anything new, take it for a test ride. Ask for a "try before you buy" option or a sandbox environment to see if you like the user interface. And actually use it, don't just look at it. In fact, ask the people who are going to use it to try it and tell you what they think. Sales people are really good at clicking through their product in a demo – but don't be fooled by their trickery and illusions! And of course, make sure the public experience is mobile responsive and intuitive.
You can read more about some of my adventures in buying technology in this post: What I Learned 'Buying' Our New City Digital Services.
5. "Protect the future, not the past." — Ed Catmull, Creativity, Inc.
Keep pushing your organization into the future. Even if it makes people a little uncomfortable (don't be mean about it). A few of the places I turn to:
A few people to follow on Twitter:
And, a few books I recommend: