Life-Work Balance: The Ongoing Struggle to Keep It a Top Priority
To kick-start our Twittersation on #WorkLifeBalance this Friday December, 20th at 10:00 am (PST) Julie Underwood is back with another column.  Her previous column for ELGL on her last 60 days in office as the City Manager of Shoreline, Washington was one of our more popular postings and we're excited to have her share her knowledge and experience again.
______________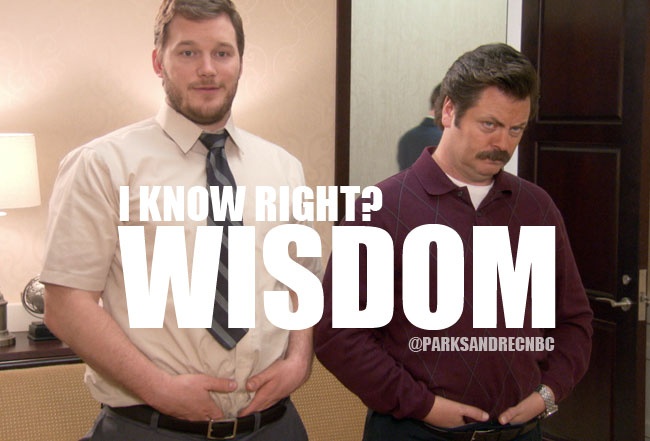 When I was growing up I always heard my parents talk about how much it would pay off in the future if you worked hard.  And to a large extent, this has been true.  So when I entered the city management profession, I didn't question working hard and attending night meetings and events.  I saw it as part of the job and I enjoyed it.  As time went on, and these turned into two to three, and sometimes even four, night meetings a week, they began to take a toll.
When I became a city manager, I created a "city manager values" statement in which I highlighted the importance of life-work balance:
Laughter and Life-Work Balance
Upbeat moods, research verifies, help people feel more optimistic about their ability to achieve a goal, enhance creativity and decision-making skills, and can make a team more cohesive.  We value and foster a culture of positivity as evidenced by the importance we place on celebrating successes.  I believe that having an enjoyable workplace makes us more productive.  With life-work balance, I admit this is an area where I struggle.  I truly do enjoy my work.  However, I have come to appreciate what my family gives me: perspective, stability, and joy.  They are my top priority and I treasure my time with them.
As I stated, this has been a struggle for me.  Nevertheless, here are some strategies that I've used to sustain more life-work balance that I've found helpful over the years.
Make Life-Work Balance a Priority
It seems a no-brainer, but until you put this at the top of your values, it'll be difficult to achieve.  Mark Pentz, the first city manager that I worked for in Rockville, Maryland, always left the office at 5:00pm to make it home for dinner.  When I worked with Bob Olander, retired Shoreline, Washington city manager, he would go to the gym to workout.  Everyday at noon, he rarely, if ever, missed this routine.  I admired these two city managers for being committed to a priority beyond work.  Whether it's family or health, it signaled to staff their top priority.
Of course, your boss wants to see a hard worker, but they also want see an employee who is values-driven.  In fact, in my first city manager performance evaluation, the City Council noted how much time I was putting into the job and expressed wanting to see life-work balance as part of my next work plan.
Share the Workload
I would hear employees, often mid-level managers and sometimes directors, complain about workload and rightfully so.  We would require more time of exempt staff to attend night meetings or community events.  I valued making sure that the City would be visible at all events and staff would make face-to-face community connections.  However, this responsibility didn't need to fall on a few people all the time.  Periodically, the Leadership Team, comprised of mostly department directors, would review a calendar of events and volunteer to attend.  And over time we started to include the City Council – if one of them attended, then it doesn't necessarily mean that staff needed to.  This meant that we could ensure that the City was represented and we spread the duty among a larger group of City officials.
In addition, sometimes it was necessary to divide up whom would write various sections of staff reports or monthly newsletter articles.  In other words, the work needed to get done and we were going to find a way to accomplish it, and yet again, sharing responsibility proved to be an effective way to spread out the workload and promote teamwork.
Prioritize the Work
It sounds like a cliché, but it cannot be overstated:  workload must be prioritized.  Peter Drucker includes this as one of his five habits of the mind for effective executives:
"Effective executives concentrate on the few major areas where superior performance will produce outstanding results.  They force themselves to set priorities and stay with their priority decisions.  They know that they have no choice but to do first things first—and second things not at all.  The alternative is to get nothing done." – The Executive in Action
At the Leadership Team's annual retreat and at regularly scheduled strategic planning meetings (these occurred every other month), we would review the Council goals, the citywide work plan, and department work plans.  Organizational priorities would be collectively discussed and if all agreed, re-prioritized, and in some cases, we would agree that an item would come off the list.
Be Present and Play
In today's wired, 24-7 world, it is a challenge for me to "be present."  I'll never forget, after I was appointed city manager, I was at my family's dinner table looking at my cell phone and reading email, being completely oblivious to the message I was sending to my family.  From that moment on I promised – no cell phones at the dinner table.
My husband and I try to covet Friday nights as movie night with the kids.  We come home from work, order pizza and a movie, pop some popcorn, and unwind.  This has become such a routine that if we have a scheduling conflict, our kids are truly disappointed when we have to move it to Saturday night.  We've found that devoting a recurring time to spend with family without outside distractions helped create more life-work balance.
If you have youngsters, and we have three with the youngest a toddler, you know what I'm talking about when I say that I get to play a lot.  And what a stress reliever!  When I'm on the floor playing with trains, at the park swinging my son, or playing pretend bus driver and passenger, I couldn't feel happier!  Find a way to play – whether that's playing Angry Birds or Cut the Rope, reading a NY Times bestseller, or playing with Play-Doh, make time to play!
I'd add that besides playing with family, it's important to have fun with friends.  Before kids, I enjoyed rock climbing, biking, golfing, and traveling with friends.  And while I don't have a lot time to do those same activities, my friends and I enjoy going to the movies, theatre, museums, and restaurants.  It's important to have friends that you can spend time together with and talk about other things besides work (like Beyonce, jeans that fit, the latest episode of Scandal or Top Chef, etc.)
Accept that Life-Work Balance is Dynamic
Don't misunderstand that life-work balance has to mean a rigid 50-50 formula all the time.  Another way to put it is there are going to be highs and lows.  I've had weeks when I would need to work 50+ hours and my family understood that.  And conversely, when things settled down and work plan priorities were met, I might leave the office at 3:00/4:00 pm on a Friday afternoon or schedule a half-day off.  When you put in that extra time, it's reasonable to occasionally leave a little early or come in a little late.
Finally, what message would you like to send your family and staff?  Over the years, the message that I'm sending has been my biggest take away.  It's important that life-work balance remains an important value and that I send that message to those around me.
###
For more on #WorkLifeBalance be sure to join the ELGL Twittersation on Friday at 10 am!