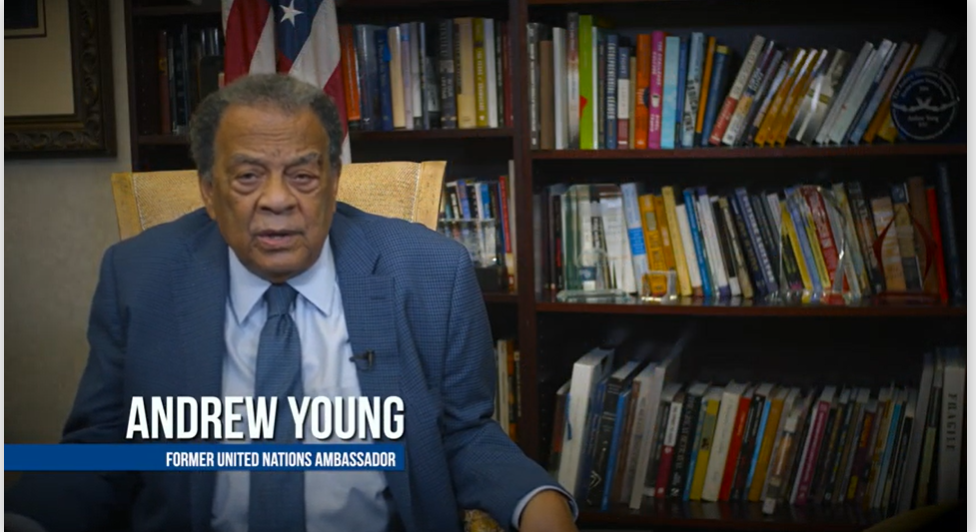 Today's Morning Buzz is by Kelli Bennett. Connect with her on Twitter and LinkedIn.
What I'm reading: Across That Bridge: A Vision for Change and the Future of America by John Lewis
What I'm watching: Just wrapped up the final season of Greenleaf
What I'm listening to: Snoh Alegra Essentials (Apple Music), Maverick City Music & Nas' latest album, "The King's Disease"
_____________________________________________________________________________
So, the pressure of my first official Morning Buzz post was relieved a bit by the fact that I've already been introduced to some of you Cool Cats and Kittens (I hope you can appreciate the ode to the "docuseries" that kept me entertained through the first few weeks of the pandemic shutdown ?) through my first two blogs with ELGL. Both centered around social justice and the need for equity and inclusion, these pieces "Finding Hope & Power in my 'Pulpit'" and "How to Celebrate Juneteenth & Value Black Lives," in my opinion, were and still are VERY important posts to me, and should be to us. At the start of this latest uprising and Black Lives Matter movement, there was this urgency and momentum that I've since felt diminish as new social trends and our daily lives return to "normal." But we knew this would happen. And, this is one of the reasons I shared the piece over the power in our platforms, because there is still room and time to impact change in our areas of influence, which I'm happy to report that my employer, the Georgia Municipal Association (GMA) is doing.
Since we've last talked, GMA has been busy acting on the promises our officers first made to cities across the state in early June. At the beginning of August, we hosted a statewide town hall, "Cities United: The Road to Equity & Inclusion" with Georgia Public Broadcasting. This town hall started the vital conversation with elected officials across Georgia and was facilitated by some pretty powerful mayors who are fighting for equity in their own communities: Atlanta Mayor Keisha Lance Bottoms; LaGrange Mayor Jim Thornton, Co-chair, GMA Equity and Inclusion Commission; Augusta Mayor Hardie Davis, Co-chair, GMA Equity and Inclusion Commission; and Macon-Bibb Mayor Robert Riechart. Follow the link above to check it out! We were also able to offer our audience special remarks from Georgia House of Rep. Calvin Smyre, who is respectfully referred to as the "Dean" due to serving as the longest House representative. He preached the power of local control and the importance of entrusting cities to govern based on Home Rule, which I know we can all appreciate.
In addition to the town hall, we are also facilitating open discussions on race with our 100-person staff and created a valuable online Equity & Inclusion Toolkit for all city officials to use in their communities. Realizing that we don't have all the answers, it's our hope that this toolkit will really be a guiding light for cities.
Lessons from Ambassador Andrew Young
While the above-mentioned are all critical to our crusade against institutional and systemic racism, violence and acts of injustice, inequity and inequality, one of our most important efforts was the creation of the 26-member GMA Equity & Inclusion Commission, made up of elected officials and city leaders from across Georgia. The Commission held its first meeting on last Thursday, Aug. 20, and as I shared with them on the call (in my capacity as the co-chair of GMA's internal, staff-driven task force that was built to support the work of the Commission), there was no way that anyone could have told me that the tears, pain and emptiness that I felt on May 26 after watching George Floyd be murdered, would be replaced with the amount of hope that I felt during the kickoff meeting. Seeing all of our planning for the Commission and the leaders come together to start this good work was unforgettable. The meeting was surreal—it was special—and to me, the most impactful part was our virtual keynote speaker THE Ambassador Andrew Young. The honorable Andrew Young's humanitarian efforts and influence have spanned the globe, from his beginnings as an ordained minister and top aide to Dr. Martin Luther King Jr. during the Civil Rights Movement to his service in the United States Congress and as United States Ambassador to the United Nations during the Carter Administration, and as former mayor of the city of Atlanta.
As you can imagine, I was so excited when Ambassador Young agreed to deliver our virtual keynote address and even more honored when I was able to attend the recording with our video crew. I have never felt that level of excitement of being in his office and getting just a glimpse into his knowledge and experience. I had also not felt the level of inspiration and uplift that I experienced watching the final keynote back with my fellow task force members and our new Commission on Thursday. I'd like to share this video of his remarks with each of you as a reminder of not only the work ahead of us, but the shoulders we stand on and the legacies left for us to honor through our actions. Ambassador Young joins those in my heart who have passed the baton of bravery and justice to our generation to continue the marathon. He joins the late Congressman John Lewis and Rev. C.T. Vivian, who grew dreams of a better tomorrow that we must continue to nurture!
"What cities have to do is find a way to create places of peace, places where people get along with each other regardless of their color of skin and how rich or poor they are," said Ambassador Young during his address. "Places where the law is respected and where education and health are cared for."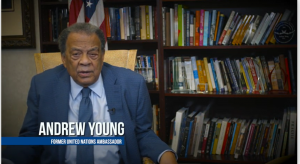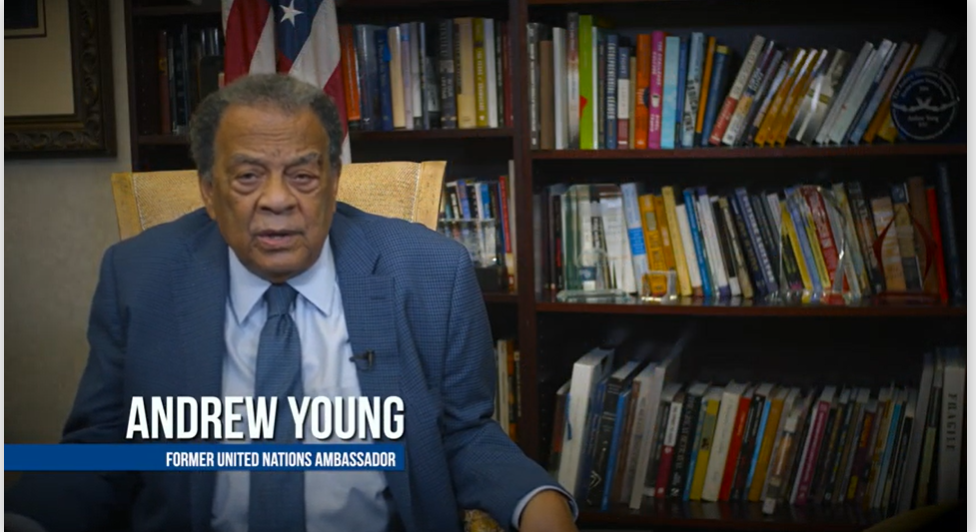 My call for each of you local leaders is to watch this video and cherish the gift of knowledge and sacrifice that is Ambassador Young. Like me, I encourage you to use this video and the light that shines on Ambassador Young's face when he talks about the hope he has for a better—more equitable—future as motivation for you to continue (or start) the conversations and steps to ensure this future is available to all.
He wrapped up his talk by quoting Georgia music icon, Otis Redding, "Take your time," he said. "When you have problems, try a little tenderness. When things are going wrong, all it takes is a little respect to go a long way. If we work together as brothers and sisters, we will succeed."
Ambassador Young is talking directly to us! Are you open to listening deeply, uniting widely, and acting boldly in order to bring justice to the complex systems that shape and influence today's society?