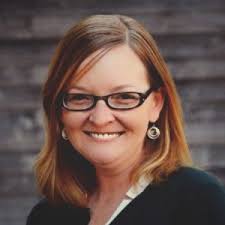 This Morning Buzz is by Kirsten Wyatt, ELGL's executive director and co-founder.
What I'm Reading: Truthfully? A terrible romance novel series. DM me and I'll send you the link but I'm not proud.
What I'm Watching: Amy Schumer's "Growing."
What I'm Listening to: Isn't everyone in ELGL listening to Old Town Road?!
It perfectly encapsulates my experience growing up in Small Town, USA…and I know a banger when I hear one ? https://t.co/NM8xYk9XC5

— Javon Davis (@JavonDDavis) April 6, 2019
---
Why yes – I am announcing a staffing change at ELGL with a Zombies song…
Last Friday, the ELGL Board of Directors authorized an hours and pay increase plus a job reclassification for Emily Edmonds.
Many of you have probably interacted with Emily since she started working with ELGL a year ago, as you've joined or renewed your membership. She was hired as our second employee into a new role we created called "Membership Services Coordinator." And in that capacity she exceeded expectations.
ELGL old-timers will remember when ELGL didn't charge dues or keep track of membership, but as the organization has grown up, and so has our recording keeping. Over the past year, Emily took our former Excel spreadsheet of members and dues payments and transformed it into a real, grown-up membership database.
And along the way, we realized that Emily has that incredible quality that we seek in our employees: GSD. Emily just gets shit done.
Whether it was in the scope of her job or not, Emily adeptly handled anything that came her way, with a kindness and energy that is admirable.
The Board and I quickly realized that having Emily on the ELGL staff makes us a stronger, smarter, more nimble organization.
Emily brought with her a unique skillset in grant writing and administration, and an authentic interest in small communities and rural areas. We've discussed many times how ELGL can do more – do better – in working with small and rural local governments.
And so, I'm pleased to share that we're enhancing and adding to Emily's ELGL workload with these particular programmatic features, and bringing her up to full-time and a salary commensurate with her experience and work ethic.
Running a social start-up can be scary. Our affordability ethos means that we can't charge sky-high dues or jack up ticket prices for our events when we want to raise more money for staffing.
Our vision for democratized and high quality content means that we won't disguise sponsored content spots or speaking roles at our events when we want to raise more money for programming.
So, we spend considerable time reviewing and assuring that any staffing costs are directly benefiting our membership, and that our dues can cover the costs of running this organization.
Please join me in welcoming Emily to her new-ish (because really – she's been providing this level of quality and service for a while now) role as Membership & Program Director of ELGL. In this role, she's continue to manage membership activities, and she'll also take on program direction in grant writing and small/rural communities, plus other programs as we grow and evolve.
You can show your support for Emily by registering for her Money Talk webinar on April 10 at 2:30 EDT – it's a crash course in grant writing for local governments. And stay involved with the two new efforts that she's launched and will continue to grow and flourish for ELGL members:
Money Talks: Grant Writing Webinar Series
Small Places, Big Ideas: Small Communities Innovation Cohort