Rafael Baptista
Rafael has worked in local government for over 7 years. He joined Buncombe County, NC in 2020 as the Director of Strategy & Innovation. In his current role, he oversees special projects, process improvement, policy management, innovation, and strategic planning for the County. Rafael believes that local government can and should be a leading industry in innovation. He holds a Master of Public Administration for UNC- Chapel Hill and a Bachelor of Arts in Politics from Willamette University. Rafael loves exploring new activities with his family, watching Formula 1, and playing water polo.
Amie Hendrix
Amie Hendrix is Deputy County Administrator of Performance and Innovation for Tompkins County, New York. She has more than ten years of experience in local government and not-for-profit administration. Prior to her current position, Amie served as Tompkins County's Director of Youth Services where she got the reputation of being the ever optimistic, real life Leslie Knope. Amie holds a Master of Science degree in Strategic Leadership from Roberts Wesleyan College and a Bachelor of Fine Arts degree from Niagara University. Out of the office she can be found in the gorges of the Finger Lakes with her two labs, Ruca and Lola. 
Maggie Jones, Vice Chair
Marguerite "Maggie" Jones has been in public service for more than 15 years. She joined the Tarrant County, TX team in 2016 as Assistant Director of Community Development. In her current role, she works closely with development teams to increase the availability of quality, workforce housing; collaborates with local jurisdictions on economic development efforts; engages in local policy development; assists in the oversight of federal grant programs; and actively challenges the status quo in an effort to improve the lives of others. A proud Red Raider, Maggie holds a Master of Public Administration and Bachelor of Arts in Political Science, both from Texas Tech University. Additionally, Maggie serves on the Parks and Recreation Board of Directors in Bedford, TX where she resides. She loves exploring new activities, watching baseball, Jeeping, hiking, biking, reading, drinking excessive amounts of coffee, and just about anything with her two boys, Zachary and Nicholas, in the great outdoors.
Warren Kagarise
Warren Kagarise is the Digital Engagement Manager for King County, WA, where he leads efforts to connect the nation's 13th-largest county with 2.2 million residents via social media and other digital tools. Warren's career in public service started in 2013 when he served as Communications Coordinator for the City of Issaquah, WA, where he launched the city's nationally recognized social media presence. A former journalist, Warren first became interested in public service while working as a reporter covering local governments in Washington state and Florida. In addition to his King County role, Warren is the past president of the Government Social Media Membership Council, a member of Nextdoor's Public Agency Advisory Board, and a regular contributor to ELGL's Morning Buzz.
Ben Kittelson, Chair
Ben Kittelson is a Senior Consultant at Raftelis where he works with local governments all across the country. He has helped run ELGL since May of 2013 and he produces and co-hosts ELGL's GovLove Podcast. Previously he worked as a Sr. Budget & Management Analyst for three years at the City of Durham, NC and for two years at Guilford County, NC. Ben began his career in the Portland, OR region, where he served the Cities of Gresham, West Linn, and Beaverton, as well as Metro, the regional government for the Portland area. Ben has his Masters in Public Administration from Portland State University and his BA in Politics & Economics from Willamette University. Ben enjoys walking his dog, Franklin, and drinking hoppy craft beers.
Below are the ELGL Board Members Emeritus. These individuals completed their terms on the Board and are active representatives of ELGL.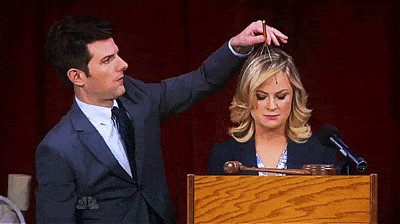 With the idea that local government is the original open source network and that great ideas and information should be shared, Kent Wyatt and Kirsten Wyatt founded ELGL in their kitchen in 2012.
Kent served as a board member from 2017 to 2022. Kirsten served as the first executive director from 2017 to 2022. Kent and Kirsten continue to be ELGL super fans.