2019 Board of Directors Application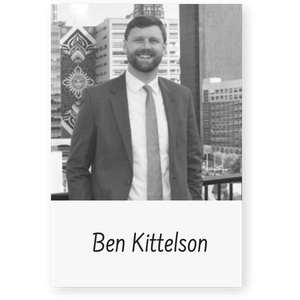 Ben Kittelson
Ben Kittelson is a Sr. Budget & Management Analyst at the City of Durham, North Carolina and has helped run ELGL since May of 2013 when the Wyatts were looking for help babysitting and blogging. He also produces and co-hosts ELGL's GovLove Podcast. Ben has his Masters in Public Administration from Portland State University and his BA in Politics & Economics from Willamette University. Prior to coming to the City of Durham, Ben worked for two years at Guilford County, NC and interned at several municipalities in the Portland, OR region, including the City of Gresham, Oregon Metro, the City of West Linn and the City of Beaverton. Ben enjoys walking his dog, Franklin, and drinking hoppy craft beers.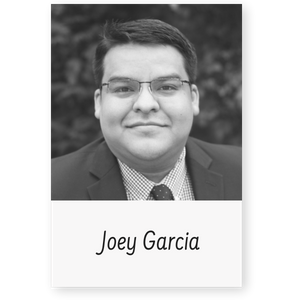 Joey Garcia
Joey Garcia was born and raised in Central Coast California and now lives, works, and breathes in Southern California where he is an Administrative Analyst for the City of Torrance. He was drawn to the ELGL board by its mission to engage members in an authentic and meaningful way. He started his career in public service as a 16 year-old lifeguard and swim instructor with the City of Santa Maria where he quickly learned the satisfaction of providing services to my community. The drive to make our communities better has stuck with him and it is something he shares with anyone who will listen. He loves getting people excited about local government! He looks forward to expanding ELGL membership in an authentic way that allows each member to feel like they are part of a community that is open and shares that passion for serving our communities.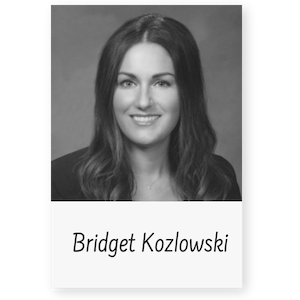 Bridget Kozlowski
Bridget Kozlowski is the Community Relations Director for Michigan
'
s third-largest city, City of Sterling Heights. She has been an active member of the ELGL leadership team since joining the organization in 2013. Bridget

 has a Masters of Public Affairs and a Bachelors in Journalism, both from the University of Missouri.

 Bridget previously served as the Communications Coordinator for the Village of Lombard, Illinois. Before beginning a career in local government, Bridget was a reporter for the Chicago Tribune where she covered government, crime, schools and transportation.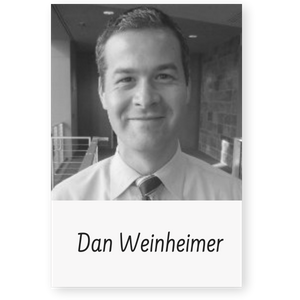 Dan Weinheimer
Dan Weinheimer is the Deputy County Manager in Routt County, Colorado. He graduated from Syracuse University with a BA in History and Sociology, from the University of Southern California with a Master of Public Administration and has completed the Senior Executive Institute (SEI) at the University of Virginia. Dan's work experience has included stops as a Management Aide in Torrance, CA; Associate Analyst in Carlsbad, CA; Administrative Analyst in San Marcos, CA and Policy and Project Manager in Fort Collins, CO. His current role in Routt County provides management support to the County Manager and to County Commissioners while directly managing the Emergency Operations, Planning, Building and Environmental Health departments. Dan has been involved in both ICMA and regional assistants groups throughout his career. Since 2012, Dan has been an active member of ICMA's Government Affairs and Policy Committee (GAPC). He also was a member of the ICMA Breaking Into Local Government Task Force in 2011. He served the Municipal Management Association of Southern California (MMASC) first as San Diego Chair and ultimately as President (2010-11). He has supported the Colorado Emerging Managers and Engaging Local Government Leaders (ELGL) while in Colorado.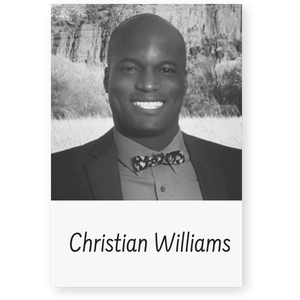 Christian Williams
Christian Williams is an Executive Management Assistant in Goodyear, Arizona. He works with the Deputy City Manager to ensure the success of city departments: Police, Fire, Parks and Recreation, Engineering and Development Services. He was born in Florida and raised in sunny Arizona. He graduated from the University of Washington-Seattle in 2009 with a BA in Community, Environment and Planning; minors in Geography and Urban Design and Planning. Currently, he is pursuing a Master of Public Administration: Government and Policy degree from Grand Canyon University. He appreciates and enjoys the many connections and conversations he has experienced on his journey with ELGL. He views ELGL as a unique organization that allows for meaningful dialog amongst local government professionals; and says "I don't think any other group does it the way we do!" He is excited for the trajectory of ELGL and wants to ensure we continue to share enriching content and experiences with one another.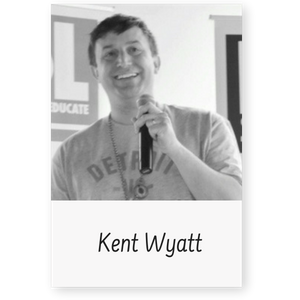 Kent Wyatt
Kent Wyatt is a senior management analyst for the City of Tigard, Oregon and co-founder of the Engaging Local Government Leaders (ELGL). Previously, he worked as a Senior Associate Legislative Analyst for the Joint Legislative Audit and Review Commission in Richmond, VA. He has served on the Clackamas County Budget Committee and West Linn-Wilsonville School District Long Range Planning Committee. Kent graduated from Elon University with a Bachelors of Science in Business Administration and obtained his Masters of Public Administration from the University of North Carolina at Chapel Hill.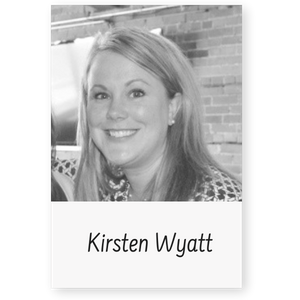 Kirsten Wyatt
Kirsten Wyatt is the executive director and co-founder of ELGL. Previously, she served as Assistant City Manager of West Linn, Oregon.  Also at the city of West Linn, she was employed as the Assistant to the City Manager and the Finance Analyst. Prior to her tenure in West Linn, she served as a budget analyst for the Virginia Department of Education; as a graduate assistant with the Town of Chapel Hill, North Carolina; and as a communications consultant with Pacific Public Affairs.  She has a Bachelor of Science degree in Politics from Willamette University in Salem, Oregon; and a Master of Public Administration Degree from the University of North Carolina in Chapel Hill, North Carolina.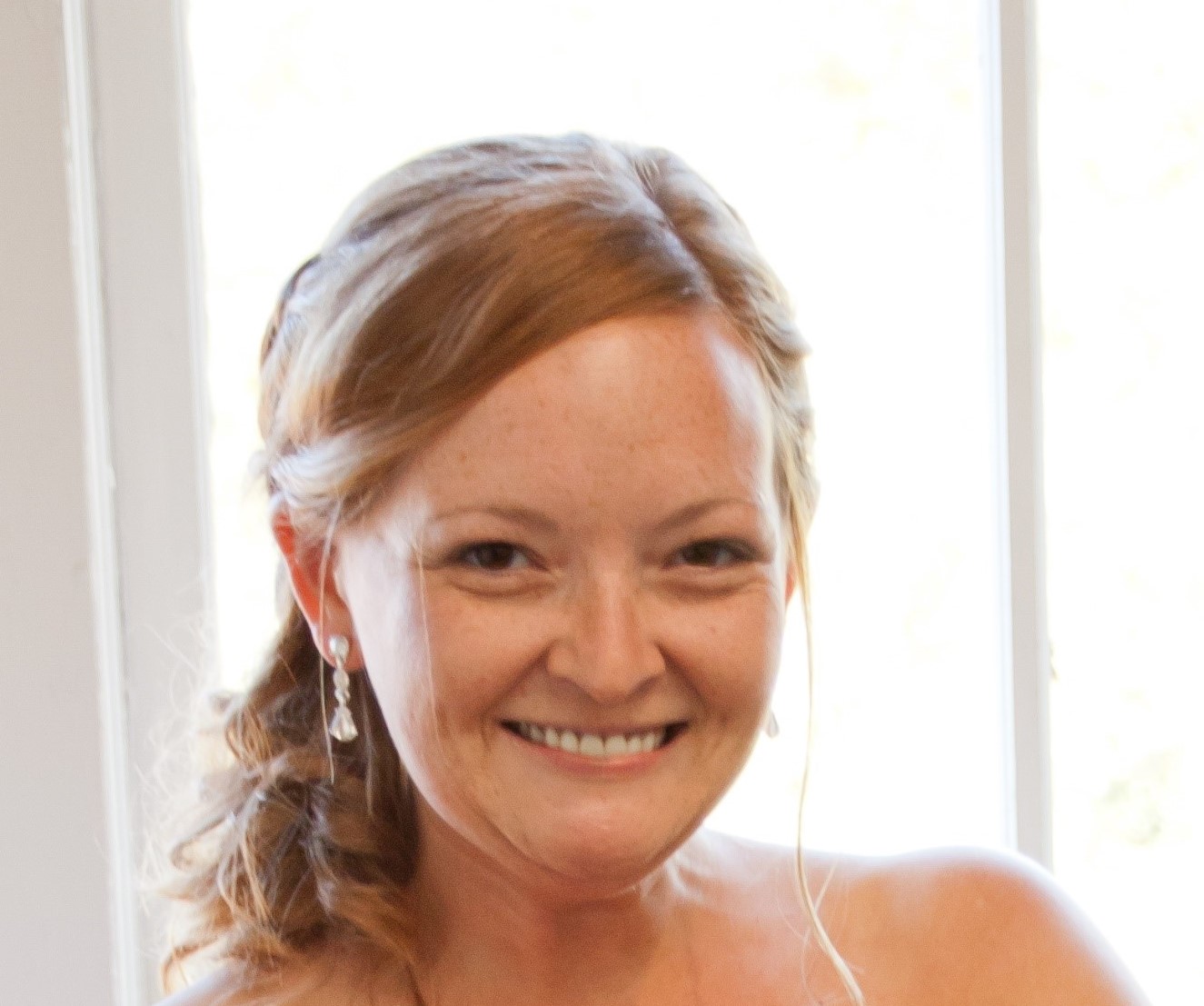 Emily Edmonds
Emily Edmonds is the Membership and Programs Director at ELGL. She spent her previous fifteen-year career in local government and nonprofit work across the East Coast, focusing primarily on North Carolina's regional and local governments, building relationships between rural and urban communities and advocating for policies that support underserved rural populations. She holds a BA from Western Carolina University in Social Policy and an MPA from the University of North Carolina at Chapel Hill, where she completed her graduate thesis on modern approaches to rural economic development. In her consulting career, she specialized in grant writing and administration, food systems assessment and planning, cross-sector engagement, and project and program management. Emily is an Appalachian native from Western North Carolina and loves geeking out with fellow ELGL members about data, engagement, process innovation, and what to wear with ELGL socks.