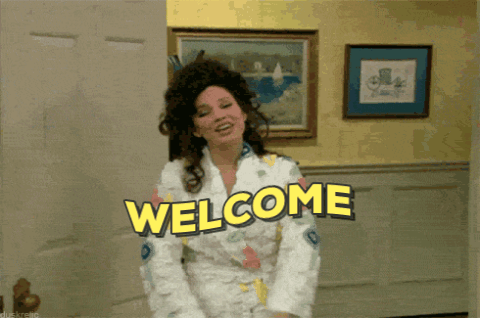 Today's Buzz is by Alisha Janes (Twitter and LinkedIn)
What I'm Watching: Glow: The Handmaid's Tale
What I'm Reading: Change or Die
What I'm Eating: All Dressed Chips
---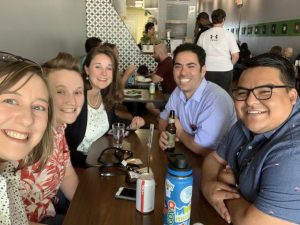 When I finally landed a local government gig, I was in love. My previous job in school leadership was challenging, meaningful, and enjoyable so I didn't realize I needed a change.
My new job in the city manager's office provided unique learning experiences, impactful work, an awesome team, and a chance to use my MPA. I was pleasantly surprised to find such a perfect career match for my love of process improvement, strategic planning, and spreadsheets.
My MPA was a few years old, and I felt there was a whole vocabulary I had forgotten. I was ready to thrive in my new gig, but I knew it would take effort, so I started looking for resources to help. My goal was to catch-up so quickly everyone would forget I had made a career transition.
Fortunately, I was registered for #ELGL18. I had found the GovLove podcast and listened to the entire archive. I read everything ELGL was posting and tweeting. ELGL and its resources helped me get up-to-speed on local government trends. I also gained something more important: a warm welcome to the profession.
ELGL shaped my initial impression of local government networks. My age, gender, and level of enthusiasm was embraced. When I attended the ICMA Conference in Baltimore, I immediately sought out other ELGL members because I knew ELGL was a safe space.
ELGL has been supportive in challenging times. I was blown away by the number of ELGL friends who sent a text or called this summer, when I needed support. Career transitions and challenging times happen in local government. Meaningful and interesting work can be – to no one's surprise – quite difficult! Working in local government can be a lonely gig for the dreamers and believers, but it doesn't have to be.
In this week's Buzz series, we heard how ELGL can accelerate your career, support you through job ambiguity, and help you find your tribe. Let me add to the list – ELGL is a network for every phase of your career. And THAT powerful resource is welcoming and supportive and can remake the local government profession!