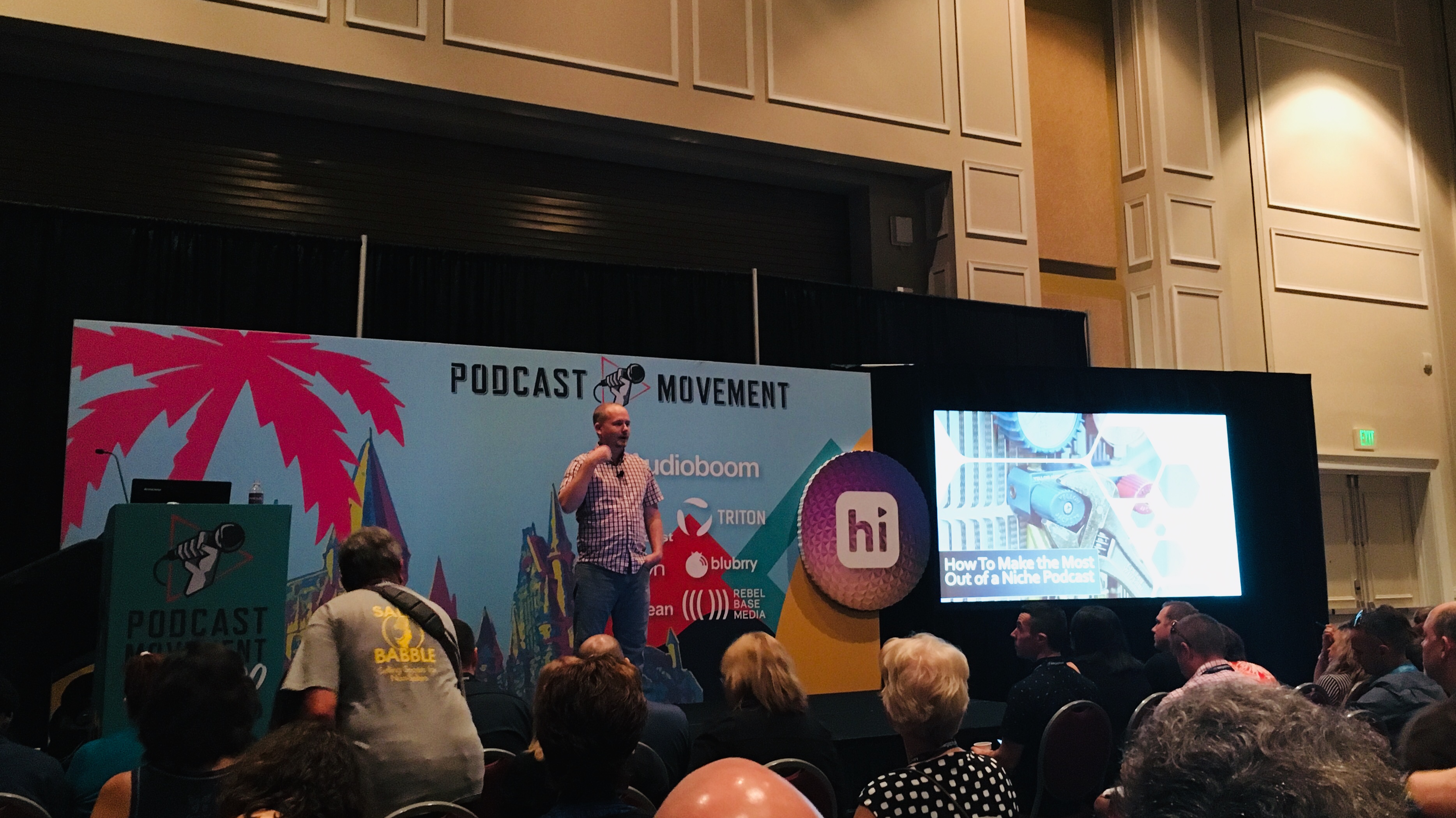 Podcast Movement – August 15 at 1:13 pm
Another day of learning and being overwhelmed by the wide world of podcasting.
Nice Podcasts & Oysters – Ben Kittelson @benkittelson56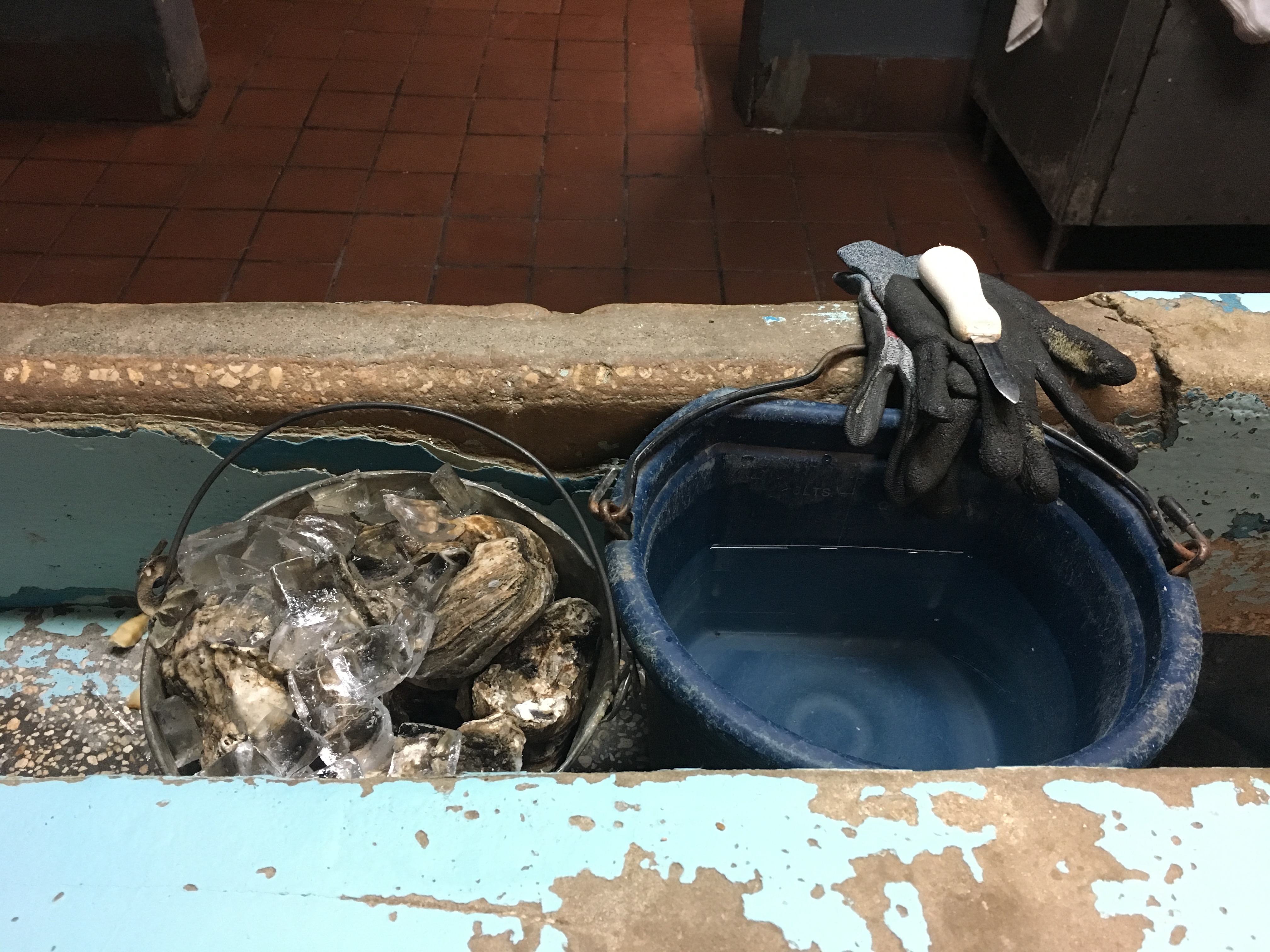 We're spending this week finding out about best practices and figuring out what we could use to make GovLove better, but it wouldn't be an ELGL outing if there wasn't some joy involved. Last night after we updated y'all on what we learned at the conference we explored Orlando. For me that meant finding a local brewery and I could not pass up a brewery called Dead Lizard Brewing Company. More importantly though we found an amazing restaurant called Lee & Rick's Oyster Bar, and we got a bucket (a bucket!) of oysters. I don't think we've taken a happier picture.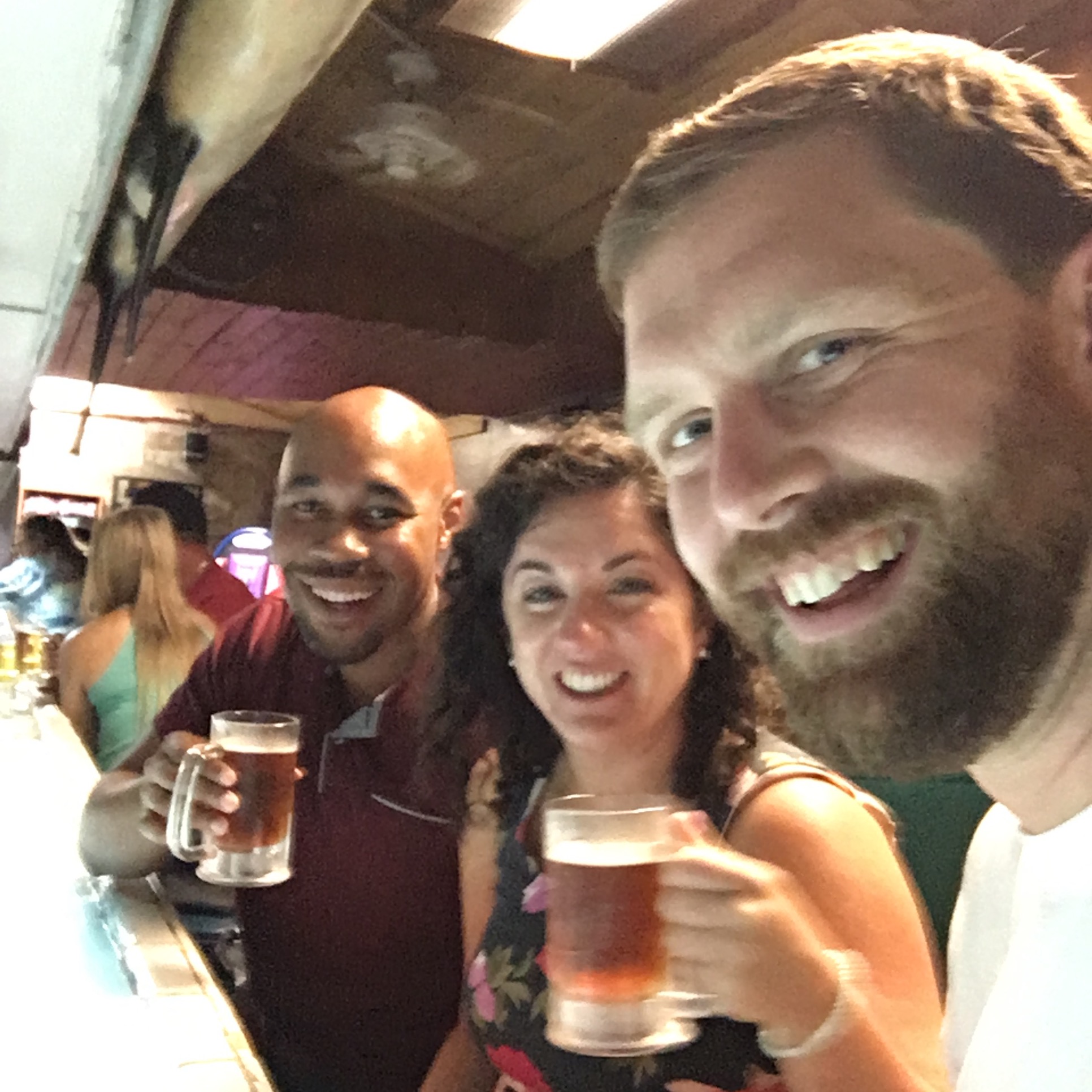 All that fun lat night prepared us for a full morning today and there were two great sessions that I went to today. I went to an advanced audio engineering session and got some tips and tricks to make our podcast audio better. I can't wait to sit down and play around with some of the tools that are out there. Right now we use a conference call line to record our shows, and to the audiophiles in the audience for Podcast Movement that is like nails on a chalkboard. My goal after this conference is to implement some of our lessons learned to make the GovLove audio more consistent.
The other session I wanted to share was about "How to Make the Most of a Niche Podcast." This may surprise you, the dedicated ELGL member, but a local government podcast is a little bit niche… So the rules that apply to This American Life or Pardon My Take don't apply to us because our audience and content is so specific. We heard from a speaker that has an HVAC focused podcast (yes, I'm serious) and he cut through some of the things that we should ignore as a niche podcast, plus what he learned and embraced in making his podcast. It was inspiring to hear from someone in a similar position as us and that you can define success in your own way, not in a Serial way.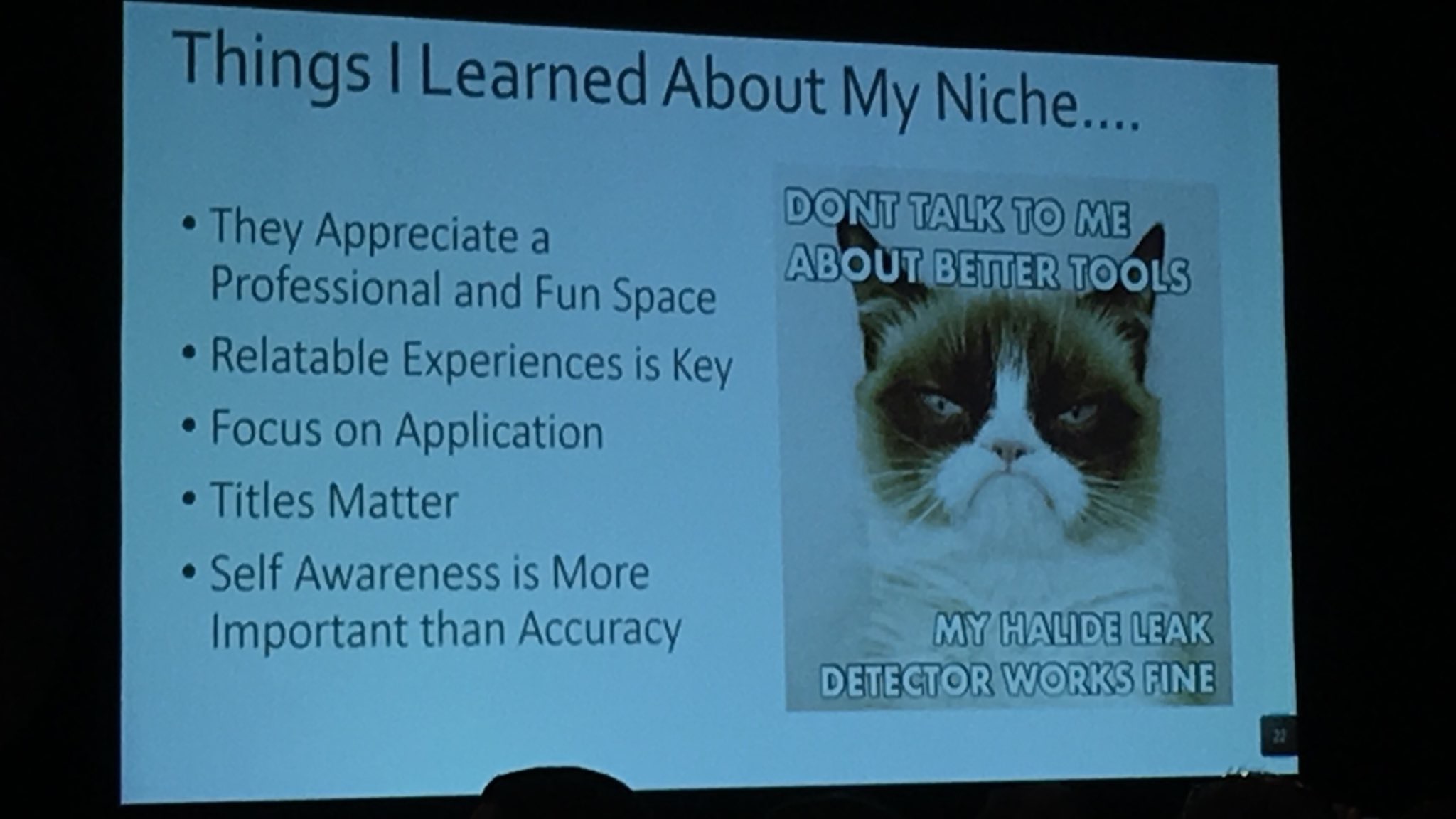 ---
Podcast Movement – August 14
It was the first full day of learning in Orlando! Here's what Ben, Javon and Alyssa took away from the conference between thunderstorms. They took took a divide and conquer approach to the conference, with so many sessions they canted to cover as much as possible.
Ben Kittelson @benkittelson56
I drove down to Orlando this morning from Jacksonville (Bortles!) and the excitement to learn about how to make GovLove better was the only thing that kept me going on that drive. But I finally got to the theme park capital of the world in time for a jam-packed agenda on the industry of podcasting. One of the common themes I heard today was engaging your podcast audience, doing listener surveys and asking people what they want to hear.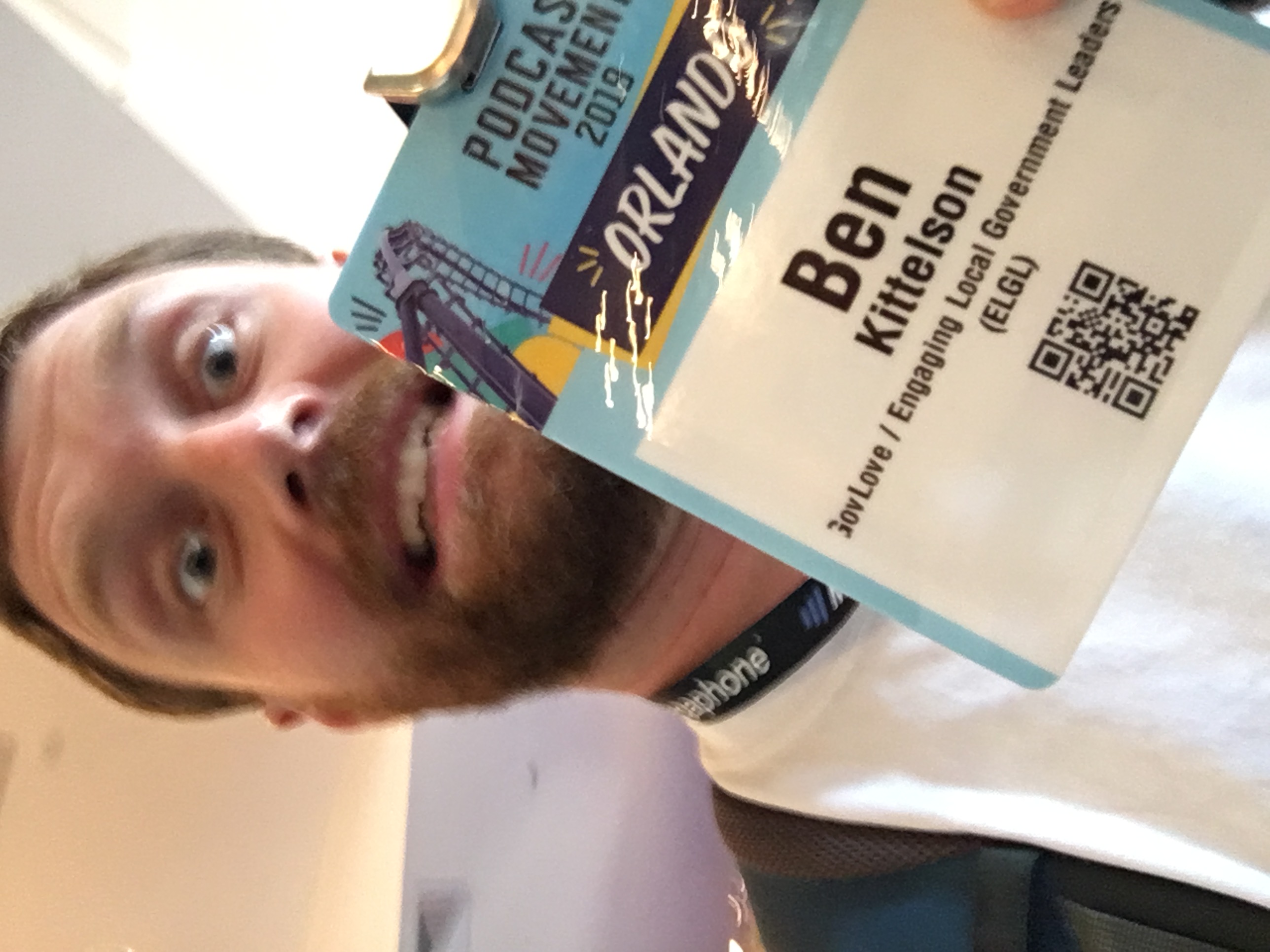 I started my day in a session called, "Overcoming Overwhelm" and it was all about setting up systems to make the work of creating, publishing and promoting a podcast easier. This is something that I think we struggle with at GovLove, we can be inconsistent with marketing things like GovLove email newsletter and social media presence. I also want to spread the work of GovLove around to more people at ELGL so they can get the experience of editing and producing a podcast, it is so glamorous.
The speaker's best advice (and this could be applied to anything) was to make a list of all the tasks associated with the podcast and think about what could be made more efficient by: Automating, Delegating or Batching. Automating and delegating are pretty obvious, but batching is putting repetitive or like tasks together. For example scheduling several interviews for one afternoon rather than having them on different days and times.
Two of the sessions I went to were about increasing your audience, both suggested polling and talking with listeners to get a better idea of who is listening and how they are engaging with the podcast. One takeaway I had was to "optimize the new listener journey." So for a new GovLove listener can they learn what the podcast is about and understand what we cover from a short time perusing the show on iTunes.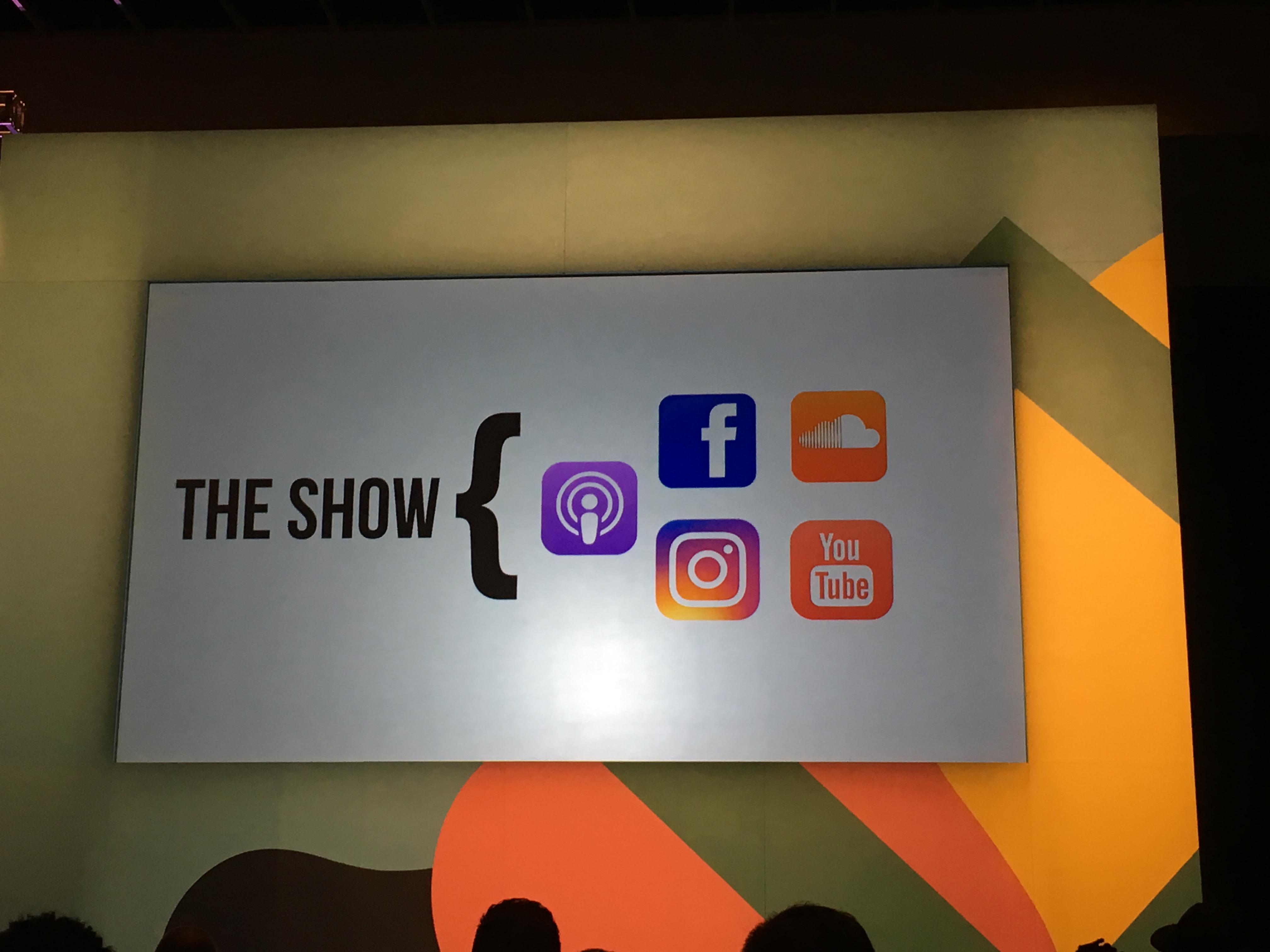 We ended our day hearing from Edison Research, which does polling and focus groups with podcast listeners to learn more about how, as an industry, people listen to podcasts. I thought it was fascinating that what people think of as a "podcast" is blurring, they listen to podcasts through YouTube videos, or Spotify or even clips on social media. This blurring lead the speaker to say that we should think of the podcast as *part* of "The Show," not the whole show. So spreading the message of your show through many different platforms, not just the podcast. I think I'll be thinking about that for awhile and how we could implement that lesson for GovLove.
Alyssa Dinberg @dinberga07
Today I attended several sessions focusing on how to ensure long-term success of a podcast. My biggest takeaway is less about the content itself and more about the delivery and sustainability of that content.
High download numbers don't always signal success for a podcast. Yes, we want to continue to increase downloads and frequent listeners of GovLove, but if the audience isn't engaged, those numbers are totally worthless.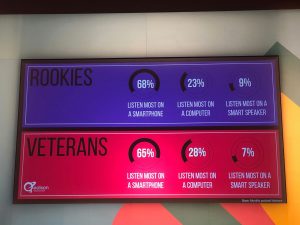 So what does having an engaged audience really mean?
Engaged audiences are loyal above anything else. They want the show to succeed just as much as we do. An engaged listener will already be a subscriber, will follow us on social media, and will regularly download our episodes. They are so satisfied with the content they eagerly return for more.
What's even better is that engaged listeners will also start spreading the good news about the show to other people, becoming a word-of-mouth brand ambassador for us. Listeners who are engaged are also more likely to leave glowing reviews and ratings (which is important for potential listeners to see) and provide helpful feedback.
Here are some ways we can engage with our audience better:
Deploy a podcast listener survey

– Listener surveys are useful for a number of reasons, including understanding demographics and areas of improvement.

Go to where our listeners are

– Rather than pushing our listeners to one platform, we need to be sure to understand where they already are and make sure we have a presence there.

Engage on social media

– I think we are strongest in this area but there is always room for improvement. We want to hear from our listeners more on topics they want to learn about by using social media to engage.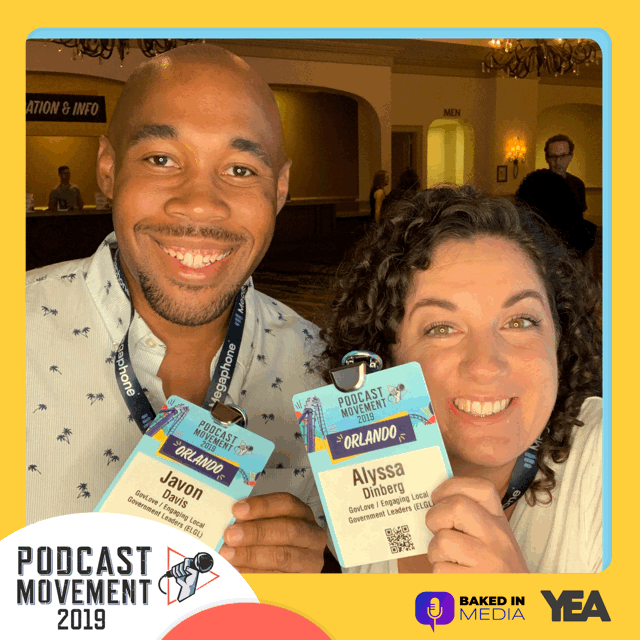 Javon Davis @javonddavis
The sessions today reminded me of how podcasts connect with people in the same way humans have interacted for hundreds of years – through telling stories and just having a conversation. People from all backgrounds can be reached by audio, and with the technology we have today, we have the ability to reach people almost effortlessly. When someone listens to podcasts or YouTube videos, they feel like they get to know the people talking after a while and it made me wonder if there are opportunities for municipal leaders to connect with their communities in this way? After all, we do want those in our communities to know that we exist and are there to help. A weekly council agenda podcast sounds awful, but I bet there are some creative ways for local governments to engage with their respective communities and make them feel like they are part of something bigger. Even in the biggest cities, there are hundreds of people who are lonely and isolated and we know that has a lot of serious negative effects on health, especially in older populations. Likely a reach here, but what if local government can fill that void via podcasts, YouTube videos, and other localized engaging content?
I've always respected the energy and work ethic that many entrepreneurs exhibit. In Kansas City, I found myself at a lot of tech/startup workshops and conferences because #SiliconPrairie and their emphasis on marketing and promoting themselves is something that local governments should take notice of. I went to a session today about marketing and I was reminded of how important it is to the day-to-day of local government administration yet is never something you would talk about in an MPA course. There is a reason that many people don't trust or appreciate their local government. Are you broadcasting all the great things you do or are you just apologizing for missing the trash pickup this week? Did you promote how many kids went swimming in your public pools this year or are you just sharing your council docket for the week? Did you share when the fire department saved a few lives this week or just advertised a public meeting about a potential development project? I hope you see where I am going with this – you have to promote your organization in a fun way, show off the exciting things your organization does for the community, and show them the true impact you have – which is more than just the basic services you provide them.
Shoot me a tweet and let me know what you think!
---
Podcast Movement – August 13
It's high summer and central Florida has had a heat index of well over 100 degrees for several days, so that means one thing: ELGL is sending GovLove to a podcasting conference in Orlando. Two years ago GovLove Producer, Ben Kittelson, went to #PM17 and walked around Garden Grove, CA singing Sublime. This year we've got three of the regular co-hosts on site to learn and share all the lessons from the biggest annual podcasting conference.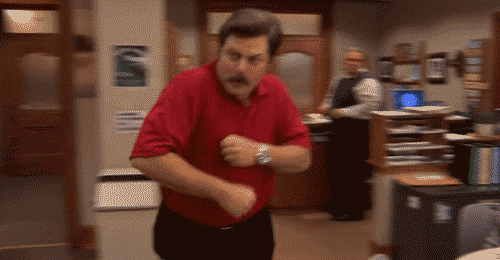 If that makes you want to do Ron Swanson's celebration dance then you should definitely follow GovLove on Twitter for all the updates, plus Alyssa, Javon and Ben will be live tweeting, live blogging and taking over ELGL's Instagram as well. To get you ready and let you know what we're hoping to learn from this conference, here's what they had to say.
Alyssa Dinberg
GovLove Co-Host (Management Analyst, Boulder, CO) – LinkedIn & Twitter
My favorite GovLove interview: It's always hard to say which episode is my favorite and to be honest, it always changes. Right now though, my favorite episode is the one I did with Jay Dawkins from PublicInput. Not only did I learn a lot and have a great time getting to know Jay, a great partnership know as the GovLove JoyRide was born. PublicInput is doing great things for the local gov world!
What I hope to learn: I'm super excited to be at Podcast Movement representing GovLove! I'm looking forward to learning how to expand our reach and deliver high quality content to our listeners.
Javon Davis
GovLove Co-Host (Assistant Deputy Fire Commissioner, Philadelphia, PA) – LinkedIn & Twitter
My favorite GovLove interview: I really enjoyed my interview with Clarence Anthony, the CEO and Executive Director of the National League of Cities. It was great hearing his story of being elected mayor at 24 and his journey to leading the NLC and representing cities at the national level.
What I hope to learn: I'm looking forward to learning new ways to market GovLove, so that more people know that the Podcast is literally the best place to learn about what's happening in and around local government. PM19 also has several sessions on how to tell better stories and appropriately ask questions around tough topics, and those are areas I'd like to improve in. These are just some preliminary thoughts and I know that all the podcast synergy will give us some great ideas to improve GovLove!
Ben Kittelson
GovLove Co-Host & Producer (Sr. Budget Analyst, City of Durham, NC) – LinkedIn & Twitter
My favorite GovLove interview: Picking my favorite episode is like picking a favorite child. They are all my favorite! If you forced me to pick, I think (relative) recency bias would lead me to my interview with Heather Worthington & Paul Mogush from the City of Minneapolis, MN. We talked about their new Comprehensive Plan and how Minneapolis eliminated single family zoning, and implemented a whole bunch of awesome policies.
What I hope to learn: I've got a couple of things I'm hoping to learn. When I went to this conference in 2017, it made me think differently about interviewing and approach editing episodes differently. This time around I hope to learn how to make our GovLove sound quality more consistent (might sound boring but it is a challenge) and how to make episode editing more systematic, so I can share the burden.