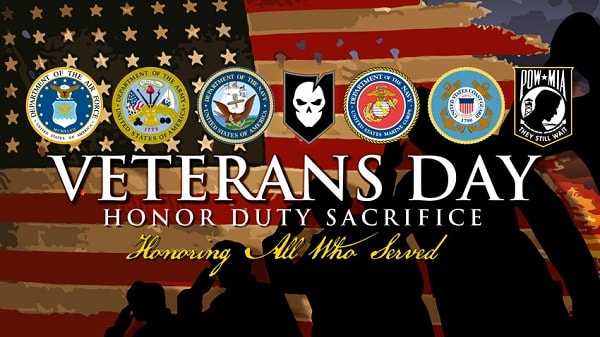 As we honor our veterans today, check out a sampling of their contributions to local government. If you are a veteran interested in a pursuing a local government career, check out  the VLGMF – Veterans Local Government Management Fellowship.
---
Articles
Diversity Dashboard – Military Status
The ELGL Diversity Dashboard is the first ever data collection on the gender, race, age, and veteran status of local government chief administrative officers  and assistant chief administrative officers. Access the Diversity Dashboard online to learn about local government leadership diversity in your state.
How You Can Help Veterans Succeed in Local Government by Darrin Tangeman
I believe our military is one of the finest leadership schools and professional development organizations in the world.  There are few organizations in the world that provide the opportunity and immense responsibility for leaders at such a young age. The U.S. military is a place where 25 year old women and men are leading strategic initiatives with local governments in foreign countries, are responsible for managing hundreds of employees, and are managing multi-million dollar budgets. By the age of 35, these women and men are leading cross-functional organizations as large as 450 employees, coordinating operations across multiple countries, and stewarding multi-million dollar budgets and critical resources.
The Challenges for Veterans Transitioning to Local Government by Darrin Tangeman
Like most service members transitioning from the military, the largest obstacle that I faced was translating my military skills and experience to those that would be transferrable and valued by local governments. To resolve this issue, I decided to search for a mentor who would provide candid advice on where my skills, education, and experience provided the best career fit for local government.
360 Review with Josh Schoemann, Washington County, WI
Joshua Schoemann (LinkedIn and Twitter) is the County Administrator for Washington County. Prior to his position as the Washington County Administrator, Josh was the Administrator for the Village of Richfield from 2010 –2013. He received a Bachelor of Arts degree from UW-Whitewater and a Master of Public Administration from Northern Illinois University.
From Hendrix to Bush, Veterans Are a Diverse Group by Will Doerfer
As I was transitioning from the Army back into the civilian world, local government was not on my radar as a career option. My goal was to get to college degree then land a job with the federal government. Which is what I did. It took six years to figure out that I hated working in the federal structure where pay grade was king and an anonymous coded number was included on each letter that I sent to a customer. The notion that I was serving the greater slipped away and cynicism crept in. I had to get out of there.
Traeger Winner Develops Fellowship to Help Transition Veterans
For Darrin Tangeman, that's becoming a leading voice for veterans in local government.
A retired Army officer, the Pueblo West District manager has founded the first of two local governments in the southern Colorado region to sponsor transitioning and resting veterans as part of an inaugural cohort for the Veterans Local Government Management Fellowship.
Fight The Negative Or You'll Become It by Mario Smith
Negative Nancy. Debbie Downer. Have you heard of these two names? These types of people are plaguing media outlets with continuous, hateful dialogue, highlighting the dark side of any topic. It's tragic. Have you become a victim of this or have you inadvertently become one of them?
Presentation: Oregon Veteran's Preference
Elissa Preston, Kathy Peck, and Julie Morris briefed ELGL members on Veteran's Preference in Oregon.
---
GovLove
Podcast: Attracting Veterans to Local Government with Josh Schoemann, Washington County, WI
Josh Schoemann,County Administrator of Washington County, WI, discusses how his experience in the military shapes his work in local government as both an administrator and elected official.
#31 Veterans In LocalGov with Will Doerfer & Darrin Tangeman
Will Doerfer and Darrin Tangeman, two local government administrators, discuss getting more veterans involved in local government.
Podcast: Changing the Local Government Workplace
A panel of local government staff, an elected official and a tech company staffer discussed the changing workplace. They shared their opinions on what they want to see from their employers, how government can better engage with residents and how local government needs to deal with diversity and inclusion. The group also took questions from the audience that hit on the urban-rural divide, the role of elected officials and white male privilege.