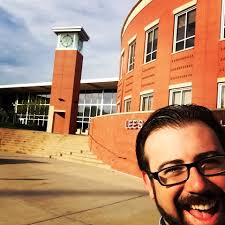 #ELGLPopUps land in Charlotte, Dallas, Portland, and Kansas City on September 22. Each event has a school theme which you'll notice in the agendas. Staying with that theme, we introduce you to those who will be attending a Pop Up event.
You can register for one of the events here.
---
Name: Mike Ekey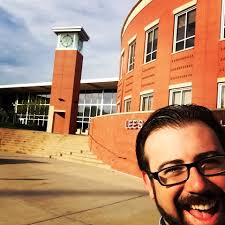 Job Title: Communications Director
Organization: City of Raymore, Missouri
Connect: LinkedIn and Twitter
GovLove: Podcast: Local Government Website Do's and Don'ts
---
Rank the Pop Up cities (Charlotte, Dallas, Kansas City, Portland):
Kansas City
Kansas City
Kansas City
Kansas City
Of the schools that you attended, which four schools were the most fun?
Mizzou (undergrad)
Park University (grad)
The School of Rock
The Electoral College
(True or False) I received a perfect attendance award.
Hahahahahahahah, No.
In high school, what did you think you would do for a living?
In HS, I was confident I would be taking over the FBI's X-Files from Fox Mulder.
What was your favorite childhood toy?
Got my first home computer in the third grade (Apple IIe) and was hooked on tech toys ever since.
(True or False) I attended a school where the mascot was a bulldog or wildcat.
True. William Southern Elementary Bulldogs.
(Complete the sentence) Instead of doing homework, I would sometimes….
…spend way too much time building GeoCities websites.
What songs would be on your high school mix tape?
Anything Green Day or Reel Big Fish (you know, the classics)
(Complete the sentence) My favorite lunch box was….
Ghostbusters, bright red, featuring Ecto I.
What question(s) should we have asked?
Did you win any major awards?
Second Place, Mr. Patriot (High School Male Beauty Pageant).
---
Previously