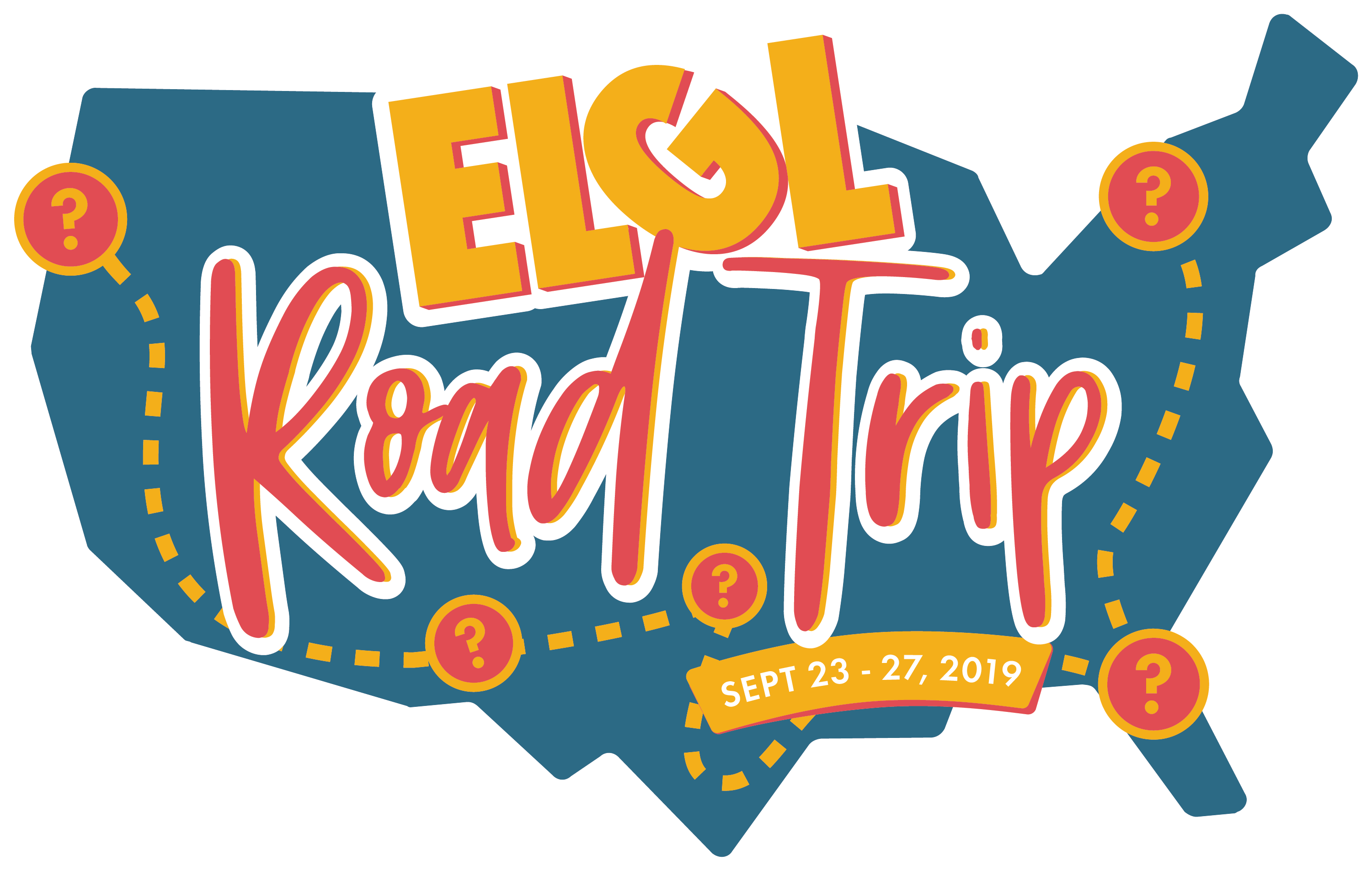 #ELGLRoadTrip
During the week of September 23 - 27, 2019, ELGL members will host learning sessions about interesting local government topics.
This multi-day, multi-location series showcases the work of local governments nationwide. Selected topics and locations will be included on a nationwide agenda for attendance and participation.
This concept gets ELGL back to its "lunch-n-learn" roots, where a guest speaker provides information and perspective to a group of attendees over a meal. Each event will last about one hour and will be hosted by a local government. 

#ELGLRoadTrip FAQs
What's #ELGLRoadTrip?
This is a new regional learning opportunity designed to connect ELGL members around interesting local government ideas the week of September 23 - 27, 2019.
How are sessions selected?
ELGL will review all session submissions the week of June 10, 2019 and selected locations and hosts will be notified soon after. The #ELGLRoadTrip calendar and RSVP links will be available for outreach and marketing on July 1, 2019.
Wait - what happened to #ELGLPopUps?
We love #ELGLPopUps as much as you! Those regional events will happen every even-numbered year; the hyper-hyper-local #ELGLRoadTrip events will occur every odd-numbered year.
What are "interesting ideas?"
We want to share information about local government work that is timely, relevant, unique, challenging, or inspiring.
There's no "perfect" topic that fits this definition; we want ELGL members to think about the work they're doing - services they're providing - processes they're improving - and build a session around those concepts.
Can my organization participate?
Yes! All ELGL members can submit ideas for #ELGLRoadTrip. We just ask you to affirm that your organization will help with the event space, logistics, marketing, and catering.
ELGL will be your partner in planning an exceptional local event to showcase your interesting local government idea.
Can I sponsor #ELGLRoadTrip?
Yes! We're looking for great partners to make these events successful. Learn more about sponsorship opportunities online here.
What's ELGL's role?
Marketing - we'll include your event on the ELGL calendar, all #ELGLRoadTrip marketing and outreach, and in targeted outreach to the ELGL community
Registration/RSVP links - we'll manage all registration for the event so you know who is coming to your location
Catering - we'll take care of the catering order (after getting recommendations from you) so you don't have to worry about the financial side of planning this event
Swag - we'll mail you event swag so your attendees have mementos from the first-ever #ELGLRoadTrip
What's my local government's role?
Location - you pick the location and reserve the space for the event
Local marketing and outreach - you help ELGL spread the word locally about the event (e.g. to your neighboring cities, counties, and district)
Hosting - you're the go-to person to kickstart the event and be the "face" of your location.
A/V - you'll work with ELGL to record the event so we can capture the interesting information in the ELGL webinar library.
Learn More
#ELGLRoadTrip is an opportunity to engage locally about interesting local government ideas. We know not everyone can travel regionally or nationally for a conference, so this is a chance to learn at the hyper-local level about local government topics, trends, innovations, and more. Submissions for hosting were accepted via online submission from ELGL members by 6:00 p.m. on Monday, June 10 to be considered for the Fall 2019 series.
Selected topics are interesting. What does interesting mean? We want to share information about local government work that is timely, relevant, unique, challenging, or inspiring.
Learn more about these exciting events below, or sign up to sponsor an event online here.