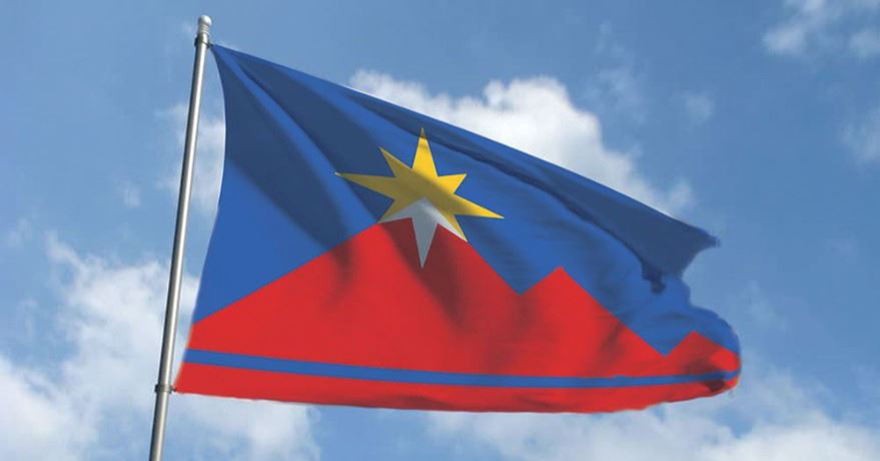 Today's Morning Buzz is brought to you by Warren Kagarise, digital engagement manager for King County, WA. Connect with Warren on LinkedIn and Twitter.
What I'm Reading: "The Westing Game" — a vintage young adult mystery I attempted to read but could never figure out as a kid. TBD on whether I can crack the case as a grown-up. 😬
What I'm Watching: Chasing the end of "Succession" with "Oljefondet" or "The Oil Fund," a Norwegian dramedy about the uncomfortable relationship between public service, international diplomacy, and the financial sector.
---
City flags attract a surprising amount of attention — often for the wrong reasons. Unfortunately, the data supports what we see on flagpoles outside city halls from coast to coast. Survey says: Most U.S. cities have unattractive flags.
Flag Day, observed on June 14, commemorates the day delegates adopted the Stars and Stripes in 1777. Today also seems like a fitting time to examine the good, bad, and yes, ugly of local and state government flags.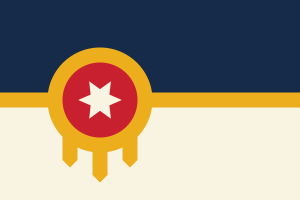 Vexillology, or the study of flags, is having a moment among cities as more municipalities ditch outdated or offensive symbols. Nationwide, hundreds of cities and towns have adopted new flags over the past eight years, according to the North American Vexillological Association or NAVA.
The most recent flag survey, conducted by NAVA with results released in January 2023, asked organization members and the public to rate the designs of 312 flags nationwide adopted since 2015. Only 30% received As or Bs from the 2,852 people who participated in the online survey.
The results ranked the Tulsa, OK flag at the top and the Ranger, TX flag at the bottom. The top-ranked flags all feature bold colors and recognizable symbols. Some red flags, pun intended, I noticed among the lowest-ranked choices: logos and/or text.
Perhaps the most infamous pennant is the former flag used by the City of Pocatello, ID. A viral TED Talk by the podcast host Roman Mars (metaphorically) shredded the old flag design and nudged the city to create a new flag.
Pocatello's post-TED Talk flag is now considered among the best in the nation.
The episode set off a boom among municipalities interested in throwing in the towel on cringeworthy or outdated flag designs. In the years since the TED Talk, cities large and small have adopted new flags: Cedar Rapids, IA; Duluth, MN; Kansas City, MO; Lincoln, NB; Orlando, FL; Reno, NV; Salt Lake City, UT; Spokane, WA; and more.
Not every redesign effort unfurled smoothly. Controversy dogged the redesign process in the City of Redding, CA, where backlash against a city graphic artist's design led to a community competition.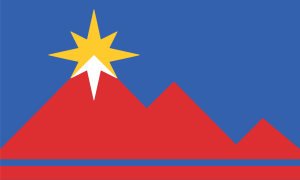 What constitutes good design is subjective, of course, but the top-rated flags share a common DNA. NAVA's flag design guidance comes down to five basic principles: A flag should be simple enough for a child to draw it from memory, use meaningful symbols, include two or three basic colors, contain no lettering or seals, and stand out.
The most common problem among low-ranked flags is a design choice derided as SOBs, or seals on bedsheets. (Disclaimer: At King County, WA our flag is the official Dr. Martin Luther King Jr. logo against a solid green background, a riff on the much-derided style.)
"A well-designed city flag can foster civic pride and community cohesion," NAVA notes. "It can support the city's branding and promotion. And a simpler flag usually costs the city and its residents less, leading to its broader use."
While I am not sure about the last point, I do agree flags can help reinforce community pride, identity, and branding. See the City of Chicago's much-admired flag or the State of Maryland's iconic banner.
Sometimes residents do not wait for legislative resolution or community competition. DIY flag designs continue to capture imaginations in Milwaukee, Philadelphia, and Seattle, where I live, despite a lack of official action.
The renewed focus on city flags is also leading state lawmakers to consider flag redesigns.
Over the last few months Illinois, Massachusetts, and Minnesota advanced redesign plans. Mississippi adopted a new state flag in 2020 amid a reckoning over Confederate symbols, replacing a Confederate battle flag with a magnolia blossom.
In fact, the state to most recently approve a new flag, Utah, did so in part because a state lawmaker watched the Roman Mars TED Talk.