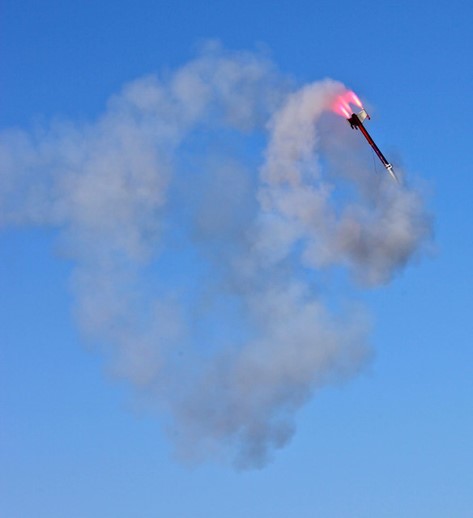 Today's Buzz is by Greg Stopka (Twitter and LinkedIn)
What I'm watching: Happy Endings on Netflix
What I am listening to: Roundtrip music in the car
What I'm doing:  Vacationing in Outer Banks
---
Inspired by how the show The Profit improves businesses by focusing on process, people, and product, I initially planned a three-part #ELGLBuzz series about innovation strategy, sharing stories about the importance of process, engagement, and ROI/Data. You can find my previous articles below:
I was writing part three about ROI/Data…then COVID hit and I started sharing stories about the pandemic. As I finally started to write about ROI/data, I felt drawn to share a different lesson…that an innovation strategy is never complete. In 2020, The Profit reinvented its formula from a CEO investing his money to buy a business to one where it asks "larger philosophical questions" about society and business. At the Park District we have evolved our program as well, launching and relaunching multiple times, to address new challenges to improve.
Launch Pad 1.0 (2015)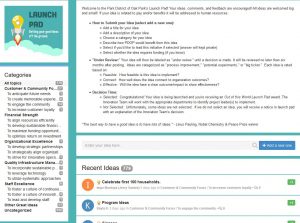 One of the purposes of our innovation program at PDOP is to:
Facilitate the testing of less proven ideas through the adoption of new or enhancement of existing ideas, driving positive outcomes for the Park District of Oak Park.
We accomplish this with our Launch Pad program (using software from User Echo). We "launched" (pun intended) in 2015. On Launch Pad, staff share ideas they have for the agency, how we would benefit and whether there is a cost. We allocated a portion of non-resident fees to fund projects. The Innovation Committee would meet monthly to determine which projects to fund.
Soon issues crept up with Launch Pad. We lacked:
Engagement beyond a few dedicated full time staff and departments
Follow-through on some ideas posted
Clear criteria for selecting projects, which encouraged bias
Clear way to measure success and return on investment
Launch Pad 2.0 (2018)
As a result, we re-launched in 2018 including a new processes, new engagement strategies/awards, and new ways to track success including:
Tracking ideas launched, comments, and votes on a performance dashboard
Administering a bi-annual survey to staff on how well we are doing
Creating completion forms for ideas implemented to determine success

But, like before, new issues crept up:
Agency often saw innovation as "other work"
Faced decision paralysis on implementing ideas
Lost funding for projects with non-resident fees reprioritized for early childhood discount
Launch Pad 3.0 (2020)
The pandemic gave us an opportunity to pause and address these concerns. With funding gone, department budgets are now the only way to fund ideas. As a result, budget discussions are now innovation discussions and this new alignment encourages departments to make a yes or no decision on whether to move forward with new ideas. Because Launch Pad is now part of the budget discussion, the ideas can become budget goals. Staff see innovation not as "other work" but the work of the agency.
Launch Pad has also become a facilitator of ideas regardless of where they arise. Every quarter, management meets to review our performance data, and often many new ideas come out of the discussions. In the past, there was little follow-through, but now we add these ideas to Launch Pad and they become part of the discussions mentioned above.
Finally, the Innovation Committee refocused its role from deciding what projects to fund to one where we help the organization address strategic challenges. One of the projects we have completed recently is leading the agency in reflecting on the changes made during COVID to decide what we should keep, get rid of, or change.
The lessons we have learned is that, by removing special funding for innovation projects, innovation becomes the work of the agency by relying on existing work and budget processes. Innovation becomes part of operations and not a special thing. For innovation to be sustainable, it has to be "the work."
What will Launch Pad 4.0 look like? Questions that remain include how to engage the public in the conversation, how to align innovation with the strategic direction of the agency, and how to continually engage staff at all levels. Stay tuned.
How do you "relaunch" your innovation program to address new challenges?