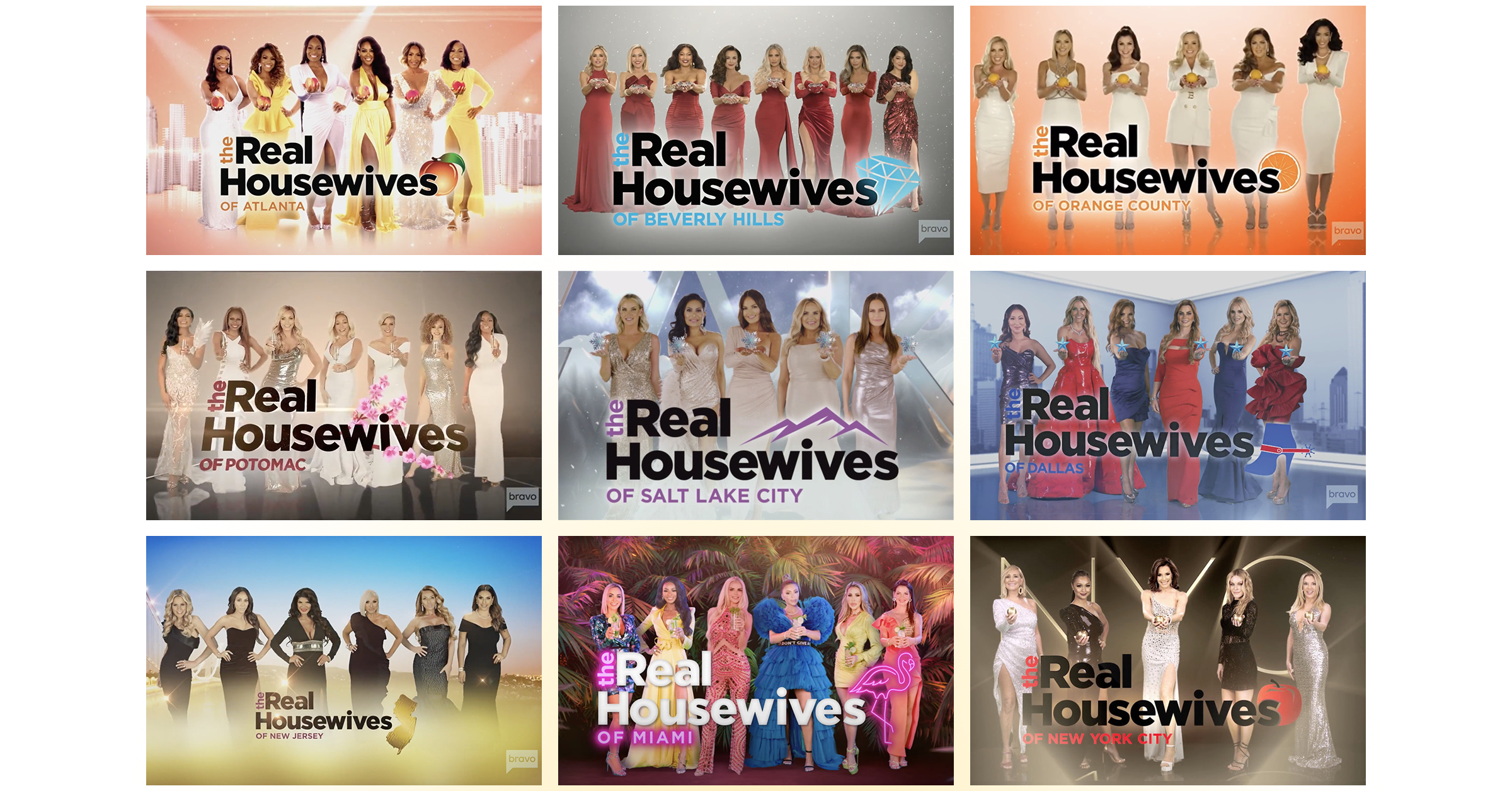 Today's Morning Buzz is by Warren Kagarise, digital engagement manager for King County, WA. Connect on LinkedIn, Twitter, and Instagram.
What I'm Reading: Adobe's "The Future of Creativity: 2022 U.S. Emoji Trend Report" about how Americans use the pictograms to convey everything from the mundane to the life-changing.
What I'm Watching: "The Real Housewives of Salt Lake City," of course.
What I'm Doing: Getting ready for ELGL22, happening Oct. 13-14, 2022, in Phoenix. I hope you can join us!
---
How individuals perceive government is based on personal experience, socioeconomic status, and political ideology.
And "The Real Housewives" franchise.
Not only the comparisons between contentious public meetings and "The Real Housewives" reunions, though a lot could be said about the overlap. I mean the actual intersection between the reality TV stalwart and government institutions — local, state, federal, and everything in between.
The enduring reality TV empire features government as a recurring character, not quite Friend of Housewife but not quite foe either.
In some ways, interactions between government agencies and "The Real Housewives" universe is a microcosm for all civic engagement: virality is unpredictable, a strong brand is key, clear communication is vital, and community partnerships matter.
Wild how ppl have time, attention to follow real housewives or athletes or Kardashians little attention stunts and romantic dramas but completely miss the salacious bizarre never-ending circus that is local government. Entertainment, reality TV is so tame compared w real life lol

— Ciera Smith 🐊 (@cieradsmith) July 7, 2022
Because we're talking about reality TV, friction between characters and government agencies is played for maximum drama. Jen Shah's breathlessly hyped arrest on "The Real Housewives of Salt Lake City" for involvement in a telemarketing fraud scheme. Or Michaele and Tareq Salahi from "The Real Housewives of D.C." crashing a 2009 White House state dinner and coming face-to-face with President Barack Obama.
But not every interaction needs to be fraught to be entertaining — or informative.
In a time when public trust in government is waning, some examples show belief in the institutions. Throughout the COVID-19 pandemic, how Housewives approached public health guidance and local restrictions formed a recurring storyline.
"The Real Housewives of Atlanta" cast member Cynthia Bailey's insistence on a 10/10/20 wedding date — public outcry be damned — served as a key pandemic plot point.
In some respects, Bailey's predicament felt relatable. By trying to host a wedding according to the pandemic playbook, she felt overwhelmed amid shifting public health guidance.
But Housewives, wielding conspicuous wealth like modern-day Medicis, do not live like the rest of us. Each cast member is a cultural and social media influencer of varying degrees.
In the 16 years since "The Real Housewives of Orange County" launched the franchise, some public agencies have tapped into the potential benefits between a partnership with a Housewife, even if the unions carry risks too.
A recorded message from "The Real Housewives of Atlanta" cast member and multi-hyphenate star Kandi Burruss greets travelers at Hartsfield-Jackson Atlanta International Airport.
obsessed with the fact that Kandi from Real Housewives is now on an official greeting at the Atlanta airport (alongside Ludacris and the mayor)

— Jana (@Jansplain) December 24, 2019
On "The Real Housewives of Beverly Hills" the city's mayor proclaimed Lisa Vanderpump Day. (Among my all-time favorite government documents: a 2011 memo detailing the city's participation in the episode.)
"The Real Housewives of Potomac" cast member and Surry County, VA native Karen Huger, named by county leaders as ambassador for Surry County, infamously filmed a tourism spot in Potomac and tried to pass off the D.C. metro area as the Tidewater.
In some ways, how Surry County and the cities of Atlanta and Beverly Hills recognized the Housewives is no different than enlisting previous generations of hometown heroes to help spur tourism and economic development. Like all influencers past and present, Housewives each carry a unique brand and a pre-existing audience.
Sometimes the relationship between the franchise and government manifests in the political ambitions of cast members, or at least people in their orbits. Lea Black from "The Real Housewives of Miami" may have been known as the "Mayor of Miami" in nickname only, but other cast members sought the job for real.
Barbara Kavovit, a.k.a., Barbara K, from "The Real Housewives of New York City" ran for mayor of the Big Apple last year before dropping out of the race. Michael Sterling, husband of "The Real Housewives of Atlanta" cast member Eva Marcille, briefly ran for the top job in Atlanta. (The family's need to find a new home within city limits to qualify for the office formed a minor plot point.)
The quintessential crossover between "The Real Housewives" and a government agency occurred in 2016, when a cast member on then-new "The Real Housewives of Dallas" shaded a neighboring city.
In the series premiere, LeeAnne Locken dismissed other cast members with the line, "It's a little Plano in here."
In 2016, not long after the episode aired, Shannah Hayley, director of communications and community outreach for the City of Plano, wrote in this space about how the city embraced the moment. (A literal embrace happened too, when Locken met Plano Mayor Harry LaRosiliere.)
For agencies willing to play the game, like Plano, the risk is high but so is the reward. The city's response showed how a government entity can capitalize on the real coin of the realm in the Housewives universe: brand awareness.
Plano pushed back and turned a punchline into a tagline by offering "It's a little Plano in here" apparel. Even Huger's Surry County slip-up on "The Real Housewives of Potomac" generated the kind of exposure money can't buy.
View this post on Instagram
How Housewives react to, say, pandemic restrictions or federal agents interrupting a girls' trip can tell us a lot about how a government agency is perceived.
Sometimes, government even takes on "The Real Housewives" at its own game. "Inside Vegas" — a reality show produced by the City of Las Vegas and broadcast in 2019 — sought to go behind the scenes of local government and explain the decision-making process from City Hall's perspective.
Maybe government is the original reality show after all.