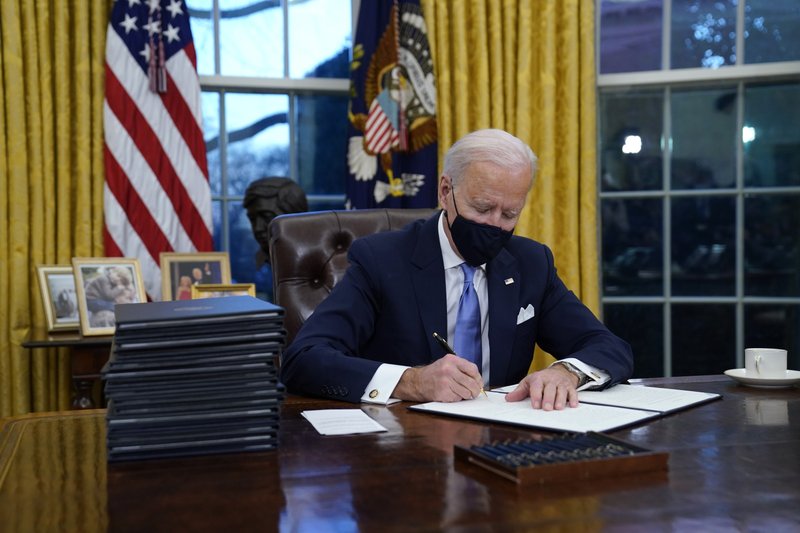 Stella Carr wrote this article as part of the Sustainability & Environment Series. Sign-up to write for this series.
This article expresses observations about the political landscape of America as it pertains to climate change and the environmental movement as political leadership shifts at the national level of our democracy, and what local governments have and should continue to do. The opinions expressed are Stella's own, and not that of her employers.
---
"President Biden Takes Executive Actions to Tackle the Climate Crisis at Home and Abroad, Create Jobs, and Restore Scientific Integrity Across Federal Government."
Insert "Trump" where it says "Biden" in the above headline and I would have laughed thinking this was a report from The Onion, an American satirical digital media and news organization, i.e fake but funny news.
I'm so used to being apathetic towards news from the White House, especially when it comes to environmental and climate-related topics because the last four years have been mainly doom and gloom. Without leadership from the federal government under the most recent administration, states and municipalities across the country have been taking matters into their own hands when taking bold action to combat climate change.
For example, in response to President Trump's attempts to roll back bedrock environmental protections to enhance fossil fuel industry profits at the expense of clean air and public health, more than 2,000 U.S. mayors, governors, businesses, investors, and academic institutions had signed the "We Are Still In" declaration as of August 2017. The signatories, which included upward of 220 mayors representing more than 120 million Americans and $6.2 trillion of the U.S. economy, agree that "fighting climate change brings significant economic and public health benefits." The signatories further committed to accelerate and expand their actions to curb climate change, "no matter what policies Washington may adopt." This movement is now urging the Biden- Harris administration to continue this.
Though these efforts did not just begin four years ago, many communities began to double down on their efforts. In addition to the "We Are Still In" initiative, 369 U.S. mayors committed to a Mayors National Climate Action Agenda "to cut greenhouse gas emissions, create a clean energy economy, and stand for environmental justice." Another 133 U.S. cities joined the Global Covenant of Mayors for Climate & Energy—an international alliance of cities committed to cutting carbon pollution and strengthening urban resilience to climate change threats.
But forgive me if I am a little disoriented when I now read positive headlines from The White House taking actions that quite frankly, those working in local government already have. It almost feels like a fever dream, too good to be true. After all, the unwavering grassroots effort from the collective action of Americans and leaders of cities, towns, counties, even states has led to the results we see triggering actions from our new President (read: you helped us get here). This is a great reminder of the importance of local control and the ability for individual jurisdictions to set their own direction, especially when it comes to taking climate action. Not only does it help us better serve our community's needs, but we also act as inspiration for climate action on the federal level.
The White House Fact Sheet regarding the actions taken in late January states the following:
"President Biden set ambitious goals that will ensure America and the world can meet the urgent demands of the climate crisis while empowering American workers and businesses to lead a clean energy revolution that achieves a carbon pollution-free power sector by 2035 and puts the United States on an irreversible path to a net-zero economy by 2050."
Those dates sound familiar to me, because my community already has similar targets for our greenhouse gas reductions and net-zero goals. I'm sure many of your communities have them as well. If they don't, consider what needs to happen in order to set targets that make sense for your municipality.
It's GREAT that we have leadership setting goals like this, don't get me wrong, but I still recommend we proceed with caution and continue action on our end. After all, much of Biden's plan will end up being the work of already burdened local governments, albeit, with more support from the federal government (grant money? Yes please!). We need to continue to advocate for and establish ongoing relationships with these new offices and positions in his administration to ensure we have the proper support and resources to take long-overdue actions.
Luckily this has already begun, as we saw John Kerry, the first-ever climate envoy, and Gina McCarthy, the White House Climate Advisor, speak alongside Mayors leading the way at this year's US Conference of Mayors winter meeting.
In one week we've witnessed one President attempt to undo the damage from the last, with the sweep of a pen, a very fancy pen nonetheless. The same was done four years ago but in a detrimental direction. This makes me wonder what could happen four years from now if we have yet another swing in the political machine and new leadership with a vision of their own. Support, encourage, and be excited about the positive changes occurring at the federal level for sustainability, a green economy, and global climate mitigation, but we can't let our guard down.
Globally, 1,330 governments have passed a binding motion declaring a climate emergency, according to Cedamia. In the last 3 years alone, 127 cities in the US have declared a climate emergency, including the Town of Lexington, where a youth-led effort brought an emergency declaration to our Town Meeting last fall and was approved. Perhaps the federal government will be next in taking this action which highlights the true importance of what we are facing as climate change continues to impact our jurisdictions.
Senate Majority Leader Chuck Schumer encouraged the Biden-Harris White House to consider declaring the climate crisis a national emergency, echoing calls from Senator Jeff Merkley and other members of Congress. The move would empower the new administration with additional authority to transition the US toward meeting global climate goals.
Additionally, the White House announces they will take a "Whole-of-Government Approach" to the Climate Crisis. The order formally establishes the White House Office of Domestic Climate Policy – led by the first-ever National Climate Advisor and Deputy National Climate Advisor – creating a central office in the White House that is charged with coordinating and implementing the President's domestic climate agenda. A Sustainability Director for the nation if you will.
The order establishes the National Climate Task Force, assembling leaders from across 21 federal agencies and departments to enable a whole-of-government approach to combat the climate crisis. That's a big cross-departmental collaboration, grab some popcorn while we watch them try to break down silos and cut through red tape.
This approach, whether they acknowledge it or not, seems to be modeled after the efforts that have already been done across the country in local governments. Establishing an office of sustainability and other relevant roles, integrating climate resilience in government-wide decision making, etc. is what has prompted the progress we see already underway in the US. The President's team must have been paying attention and learning from best practices that we know well. That being said, it will not just be the President and his team to get this vision across the finish line, hello Congress! Local government leaders are used to functioning in a non-partisan fashion, working together while not making climate change and its solutions political in a partisan way. Take notes!
All this is to say, the efforts that have occurred in under a week of the Biden administration have been a whirlwind. Unprecedented (yes, I used THAT word) actions from the federal government are underway and I am rooting for them, but this is not a problem that can be solved in one term OR from the federal government alone. The solutions and policies needed to address climate change globally must themselves be resilient. They need to survive past this Presidential term and the next, and the next. They also still have a long way to go before these ideas and goals become realized into results. As local government employees, we know that it takes a village to get a project across the finish line, this is no different.
We learned from the last President's term in office that if we want to see change and save our planet, firstly our communities, we must take matters into our own hands. We should continue to collaborate and demand support from the federal government, and I am optimistic about what will occur over the next four years, but we know all too well that we can't solely rely on them. Recognizing some of my skepticism towards the White House could be leftover, it's important to remember it takes time to recover from trauma, and as a nation, we have come to know trauma too well. Everything we are trying to achieve as we enter 2021; public health, safety, a strong economy, racial justice, recovery from Covid-19, it all depends on a thriving environment. Join me as I take a breath, and feel slight relief, after all the grass does seem greener on this side. Then roll up our sleeves, and keep getting work done to improve, protect, and save our communities from the bottom up.
---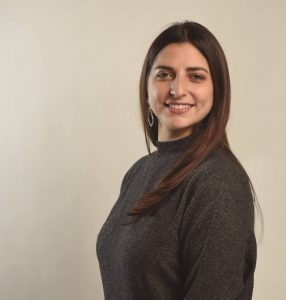 Stella Carr holds a BS in Environmental Sustainability from Northern Arizona University and a Master's of Public Administration from Arizona State University. She is grateful to be able to serve the Town of Lexington, MA In her role as Sustainability Director, where she gets to combine her passions for local government and sustainability. When she isn't working she enjoys cooking, travel, outdoor adventure and comedy! Connect with Stella on LinkedIn.