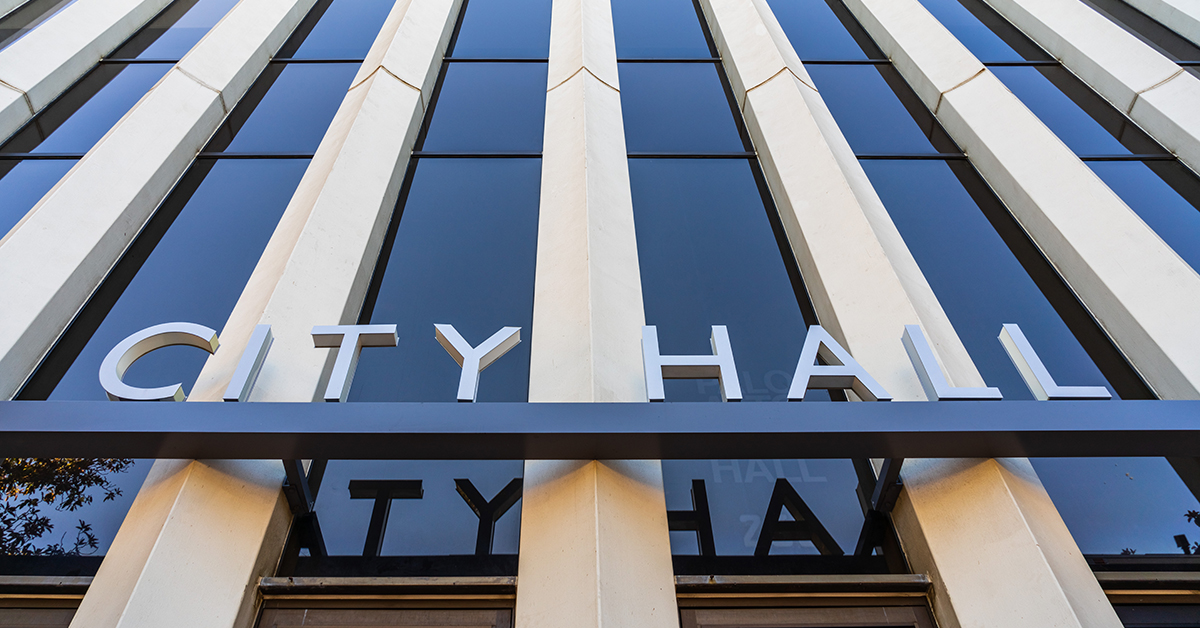 Right Now with Warren Kagarise (Linkedin/Twitter/Instagram)
What I'm watching: "The Crown" Season 4, as the Windsors enter the 1980s and Gillian Anderson piles on the Aquascutum and Aqua Net to play the Iron Lady.
What I'm reading: A Wake for Alex Trebek, where past "Jeopardy!" contestants share favorite memories of the man with all the answers.
---
A small reason for hope amid the ongoing crises of 2020: Despite intense political polarization and deep divisions over basic facts, Americans remain unified in a key way: trust in local governments.
While other institutions — looking at you, Congress — routinely receive low marks, Americans continue to express faith in local government, especially as the federal government lurched and sputtered in response to the pandemic.
Faith in institutions, long on the decline, eroded precipitously over the last few years. Only 20 percent of U.S. adults trust the federal government in Washington to "do the right thing" always or most of the time, according to a September 2020 report from the Pew Research Center.
As we confront a fundamental lack of trust in institutions at the federal level, at the same time we see a path forward in our communities.
Polls over the past five decades — I understand trust in public opinion polling requires a leap of faith nowadays — consistently show how local government earns higher marks than state and federal.
The trend held even during our current public health and economic crises. According to a September 2020 report from Gallup, 71 percent of Americans say they trust local government a great deal or fair amount. (For comparison, 48 percent said the same thing about the federal government.)
While the information is heartening for local government professionals, remember: The bar is low, and continues to sink in a climate of intense polarization and federal gridlock.
As the layer of government closest to the people, local government is uniquely positioned to face the challenge of preserving and growing trust in institutions. The success of overcoming COVID-19, racial inequity and climate change hinges on community-level decisions.
Put another way: We have no other choice.
Historically, a strong federal government served as a powerful partner to state and local jurisdictions, but the federal government's pandemic response forced state and local agencies to fend for themselves.
Confidence in state and local governments is more insulated from national trends, and less fungible among the people we serve. Meanwhile, for the federal government, confidence is shaped by partisanship and which party holds the White House.
As we see from the surveys, local government also has a reserve of political capital from which to draw.
Decisions made closer to home have more tangible effects on everyday life. Nationwide, state and local governments spend about $3 trillion per year, with substantial influence in how dollars flow to education, housing, transportation and public safety.
Yet despite our best efforts, local government is still difficult to understand: a complex web of interconnected-but-autonomous agencies with different patchworks of rules and ways for residents to engage.
Building trust starts with education, sometimes with something as simple as letting residents know what our agencies do and — if a service falls outside of our scope — which agency is responsible.
A robust communications and engagement strategy is essential, supported with appropriate staff and leadership buy-in. Help residents learn more about how local government functions by hosting citizen academies. Develop a regular cadence of surveys to gauge residents' opinions on agency services and community trends.
While local governments can rely on built-in advantages, preserving trust in institutions is difficult regardless of whether the agency is federal, state or local.
In our roles, criticism comes from all sides — some from people striving to hold us accountable, others acting in bad faith to throw a wrench in the works.
We're often ill-equipped to deal with misinformation head-on — too cautious, too slow or too afraid. Ignoring the problem only gets us so far. We must embrace ways to confront fake news head-on.
Trust in government starts in our own neighborhoods. In perception and reality, accountability is often more tangible at the local and regional level.
We have earned the political capital from the people we serve. Now, we need to spend some in order to maintain the trust we've earned.