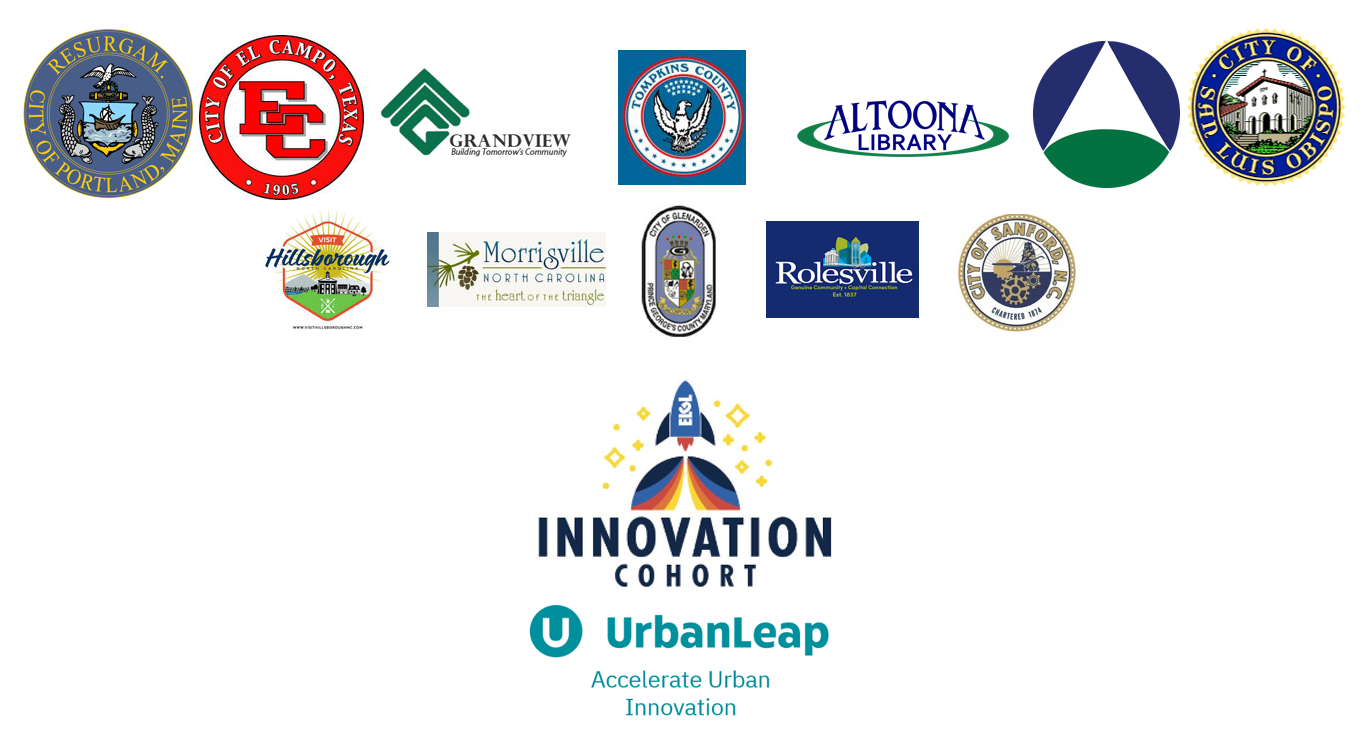 Missed our webinar on July 24?
You can view the full recording of "Coordinating Innovation Programs with UrbanLeap" here.
This is a practical, results-focused exploration of how to track, manage, and coordinate innovation projects & programs in your local government. UrbanLeap is a cloud-based innovation management platform that allows governments to coordinate all their smart urban initiatives in one place. UrbanLeap's Platform helps to:
Enhance discovery of relevant solutions
Streamline the submission and evaluation process
Automate workflows to improve project success rates
Increase transparency and stakeholder engagement.
Optimize resources within projects and across portfolio
Share learning and results with like-minded organizations
UrbanLeap is ELGL's primary partner on the Small Places, Big Ideas Innovation Cohort Program to scale innovation resources to small cities, towns, and counties. You can learn more about that here. We'll also give some updates about the Innovation Cohort program on this webinar, so you'll hear about some really great programs other ELGL members are working on.