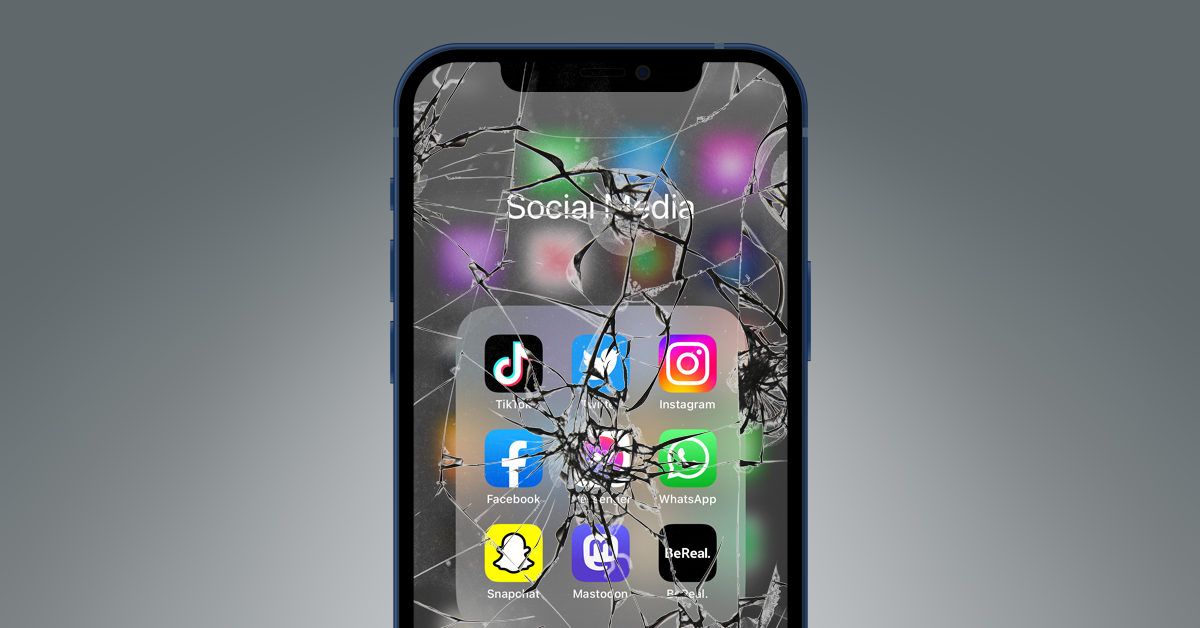 Today's Morning Buzz is brought to you by Warren Kagarise, digital engagement manager for King County, WA. Connect with Warren on LinkedIn and Twitter.
What I'm Reading: The unfolding legal cases as school districts nationwide sue social media companies over the youth mental health crisis.
What I'm Watching: Pedro Pascal help a traveling companion cross unforgiving terrain, first in "The Last of Us" and now in "The Mandalorian."
---
To my fellow government communications professionals, I salute you.
After unprecedented times and constant pivots, we emerged from the COVID-19 pandemic only to encounter new challenges, including burnout, a fatigued and overloaded public, and a shifting social media landscape.
TikTok may get banned any day now, or never. Twitter teeters along. Meta continues to shed staff. The truth is, social platforms come and go more often than we realize. (Remember Clubhouse?) What is different, and disconcerting, about the latest churn is the scope.
If you feel discombobulated, it's not you — it's all of us. With so much uncertainty, planning can feel futile, but now is also a good time to reassess your community engagement strategy.
Before you purchase Twitter Blue or Meta Verified for your agency's official accounts, start by focusing on what you can do for free.
As you take stock, enthusiastically or grudgingly, I want to share three things you can do now to strengthen your digital engagement strategy and plan for future disruptions beyond your control:
Develop owned channels
Listen to your audience
Know when to say goodbye
Develop Owned Channels
If a social platform goes away, due to a technical issue, questionable business practices, or a national ban, so does the audience you spent years to build.
Establishing your own channels to communicate directly with constituents, with no algorithm in the way, is important.
Fortunately, your most important engagement tool may be hiding in plain sight. Email remains a cost-effective and low-risk way to engage. Consider text messages in your outreach strategy, too.
In my role at King County, WA, I work with my colleagues on developing email and text options to supplement social. Due to changing user preferences and platform features, sustained social audience growth feels more difficult to achieve than in the past. While King County's social audience increased by 9.2.% last year, our total email and text subscribers grew by 73% at the same time.
Nationally, the average open rate for text messages is around 90% and a similar percentage of people read texts within the first few minutes.
Even the highest-performing social posts have trouble matching those numbers.
Listen to Your Audience
You probably know a lot about the community your organization serves and likely gather customer demographics and feedback through a variety of channels. Put the data to use to determine which communications tools you use and to inform the content you create.
Gen Z is the audience everyone is clamoring to reach, but at government agencies, we need to connect with everyone regardless of age. While most U.S. adults now use at least one social platform, it is not everyone's preferred way to receive or share information.
A significant part of understanding your audience involves determining whether your agency is welcome on a particular platform.
Remember: Your agency's public perception is shaped by numerous factors, with most beyond your control. Despite your best efforts, your attempts to hit the right note may sound off-key.
While you should not ignore social's increasing role for news and search, no single outreach method is a replacement for a holistic engagement strategy with digital and analog ways to reach your community.
Know When to Say Goodbye
Remember: The decision to walk away, either by closing a social account or leaving a social platform altogether, is always within your reach.
The decision to say goodbye is complex, but sometimes your best option is to leave, especially if the account no longer meets your needs or helps you achieve your goals. Sometimes, social's superheated environment is not best place to foster dialogue.
Consider how the decision might affect your overall communications strategy and what audiences may be difficult to reach elsewhere. If you go, offer your followers alternate options to contact your agency.
Regardless, prepare to answer questions from your colleagues and community about why you chose to pull the plug, including whether a government's official presence on a social platform amounts to the agency's official endorsement.
And before you leave, make sure you're retaining public records in accordance with agency policy and state law.