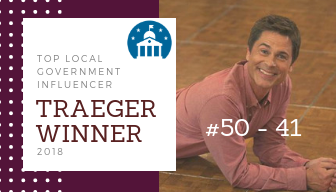 The Chris Traeger List recognizes the top 100 influencers in local government. Chris Traeger was the city manager for the fictional City of Pawnee, Indiana on the show Park and Recreation. He was known for extreme energy and commitment to improving local government.
The Traeger List is not based on title or longevity. It's based on an individual's influence in their community and professional associations.
Nominations were submitted from local government professionals from across the country. ELGL members selected the top ten of the Traeger List. The ELGL Evaluation Team reviewed and selected the remainder of the list.
All Traeger List influencers will be honored at #ELGL19 on May 16 and 17 in Durham, NC. The Top Ten Traegers will be invited to speak during the #ELGL19 conference.
ELGL members can continue the conversation about the Traeger Award in the ELGL Facebook group. Need the perfect holiday gift? Try an ELGL membership.
---
2018 Chris Traeger Award – In the Headlines
Grand Forks Herald: Grand Forks' Pete Haga recognized with Traeger Award
Macon Telegraph: We have a Chris Traeger in Macon
---
41. Mike Sarasti, Chief Innovation Officer, City of Miami, Florida
Word on the Street: Bringing innovation to a larger city can be a challenge, but Mike has been up to the task. He has been changing the status quo since he joined the city in 2016. The Innovation Academy has trained hundreds of employees to focus on how their work directly impacts the community. Miami has taken a fresh look at their website and how it could better align with citizen priorities. All the while, Mike is building relationships with key community partners, including Code for Miami. 
Learn More: Digital Services & Process Improvement with Mike Sarasti, Miami, FL
---
42. Clay Pearson, City Manager, City of Pearland, Texas 
Word on the Street: Clay is everywhere. He is successfully leading the City of Pearland, he is writing articles for ELGL, and he is always willing to help others in the profession. Most importantly, he is willing to share the challenges facing local government leaders, including his experience in the aftermath of Hurricane Harvey. 
Learn More: Strong Cities Have Lots of Zeros
---
43. Kyle Kingma, Founder, Planning Peeps 
Connect: Facebook
Word on the Street: The man behind the newest online sensation for planners, Kyle created Planning Peeps to help connect planners, bring the latest info and news on the planning world and share a ton of funny planning memes. That's right! Planning memes are a thing and they are extremely funny.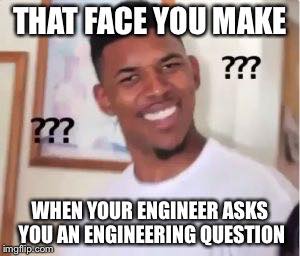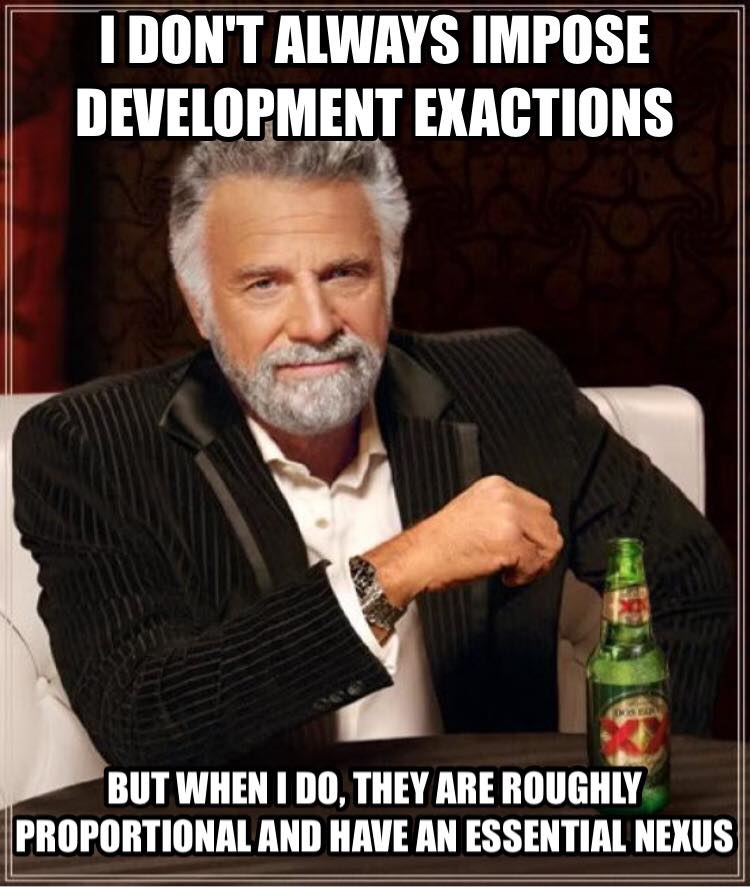 Learn More: Planning Peeps with Kyle Kingma

---
44. Ginger Spencer, Public Works Director, City of Phoenix, Arizona
Connect: LinkedIn
Word on the Street: The City of Phoenix always looks fantastic and this doesn't happen without a strong Public Works Department. The Bloomberg Philanthropies recognized Phoenix with the Cities4ZeroWaste Award for their sustainability efforts. The Reimagine Phoenix Initiative will divert 40 percent of waste away from the landfill by 2020 and zero waste by 2050.  
Ginger has held various leadership positions in the City, including having served as the second Director of the City's nationally recognized Family Advocacy Center, Arts and Culture Administrator and Special Assistant to the City Manager.

Learn More: Reimagine Phoenix with Ginger Spencer, Public Works Director
---
45. Mai-Ling Garcia, Online Engagement Manager, City of Oakland, California
Word on the Street: Mai-Ling is stepping up Oakland's social media outreach and getting residents involved in government.  She has managed a citywide digital engagement strategy, including the web, email, and social media. She is bright, hard working, and committed to strengthening local government. 
Learn More: Mai-Ling Garcia – Speaking truth to power: How to build equity through writing and design standards
---
46. Michael Karlik, Host, City Council Chronicles & Tear It Down
Connect: Twitter
Word on the Street: "Tear It Down" was one of the top government podcasts of the year. Michael creatively used the podcast medium to tell the story of small group of outsiders wanted to change their city for the better. 
Through his website City Council Chronicles, he has managed to make city council meetings interesting and broaden the interest in local government affairs. 
Learn More: City Council Chronicles & Tear It Down with Michael Karlik
---
47. Kelly Houghteling, Assistant Town Administrator, City of Wellington, Colorado
Word on the Street: It's been quite a year for Kelly. While serving as the assistant to the town manager for the Town of Windsor, she received the 2018 Colorado City and County Managers Association Assistant of the Year Award. In recent months, she was appointed the assistant town administrator for the City of Wellington, Colorado.
Kelly is a valued employee who brings a smile to the job. Her work has been noticed by the community and professional groups. In 2017, Northern Colorado BizWest named Kelly as a 40 Under 40 recipient. 
Learn More: 40 Under 40 BizWest
---
48. Mitch Foster, Village Administrator, Village of Winneconne, Wisconsin
Word on the Street: Mitch continues to be a leader locally and nationally. He was one of the leaders behind the hugely successful ELGL Pop Up event in Milwaukee. He brings thoughtfulness, a smile, and maturity to everything that he does. 
He excels at making people feel part of an organization. His natural curiosity will keep him learning and growing for the rest of his career. Mitch is someone who will never use "I'm too busy" as an excuse for avoiding challenges. 
Learn More: 360 Review with Mitch Foster
---
49. Pam (Weir) Davis, Assistant to the City Manager, City of Goodyear, Arizona
Word on the Street: CivicPride, City of Goodyear, and ELGL — Pam is a leader in each of these organizations and she has fun doing it. She brings innovative solutions to the latest challenges facing local government. She is leading CivicPride's effort to increase their original content and presence among local government professional associations. And, let's not forget, Pam is always a top competitor for City Hall Selfie Day Awards.
Learn More: #CityHallSelfie: A Love Story
---
50. Cassie Johnson, Senior Police Analyst, Planning, Research, Accreditation, City of Scottsdale, Arizona
Word on the Street: Cassie brings great initiative and enthusiasm to the workplace and professional associations. She has a well deserved reputation for excellent presentation and ability to tell a story with numbers. These skills have been on full display in her role as an adjunct professor for "Leadership and Change" and "Public Service Ethics." 
She has done extensive research and practical work on the important topic of Restorative Justice Intervention Programs.
Learn More: I Have to Ask: Civilians in the Police Department
---
Supplemental Reading