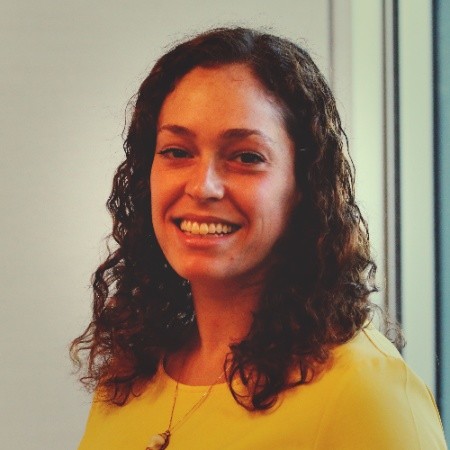 "Know before you go:" that's our philosophy with ELGL events. We're profiling our awesome attendees for #ELGL19 in Durham so you can connect with fellow attendees before the best local government conference in the world, held May 15-17, 2019 in Durham, NC. Register today!
---
Mariel Klein
Management Analyst at City of Durham, NC
---
What is the most local government-y thing you have done on vacation? 
Visited City Hall in Medellin, Colombia!
If I was booking the guests for the GovLove podcast, I would book… 
Roya Kazemi- she was the Director for GreeNYC, a behavioral change project aimed at increasing NYC residents' knowledge and commitment to City sustainability projects
If you could only have wine OR chocolate for the rest of your life, which would you choose? 
Definitely wine
What's one thing you want to do/see when you're in Durham? 
Since I live here, I'm excited to see out of towners enjoying our awesome city!
#ELGL19 will be a success in my book if this happens: 
I am able to connect with other local gov people who are either interested in, or are working within local government sustainability!
Who is your mentor? 
I don't have one right now; I'll be looking to do that during ELGL as well!
What's the most interesting thing you're working on right now? 
I'm currently hiring and scoping projects for our office's Summer Management Intern; it's interesting for me because I've never supervised before, and I'm always excited to speak to people who are excited about starting their local government careers!
What's your pet peeve? 
Awkward small talk.
---
Other #ELGL19 Attendees: