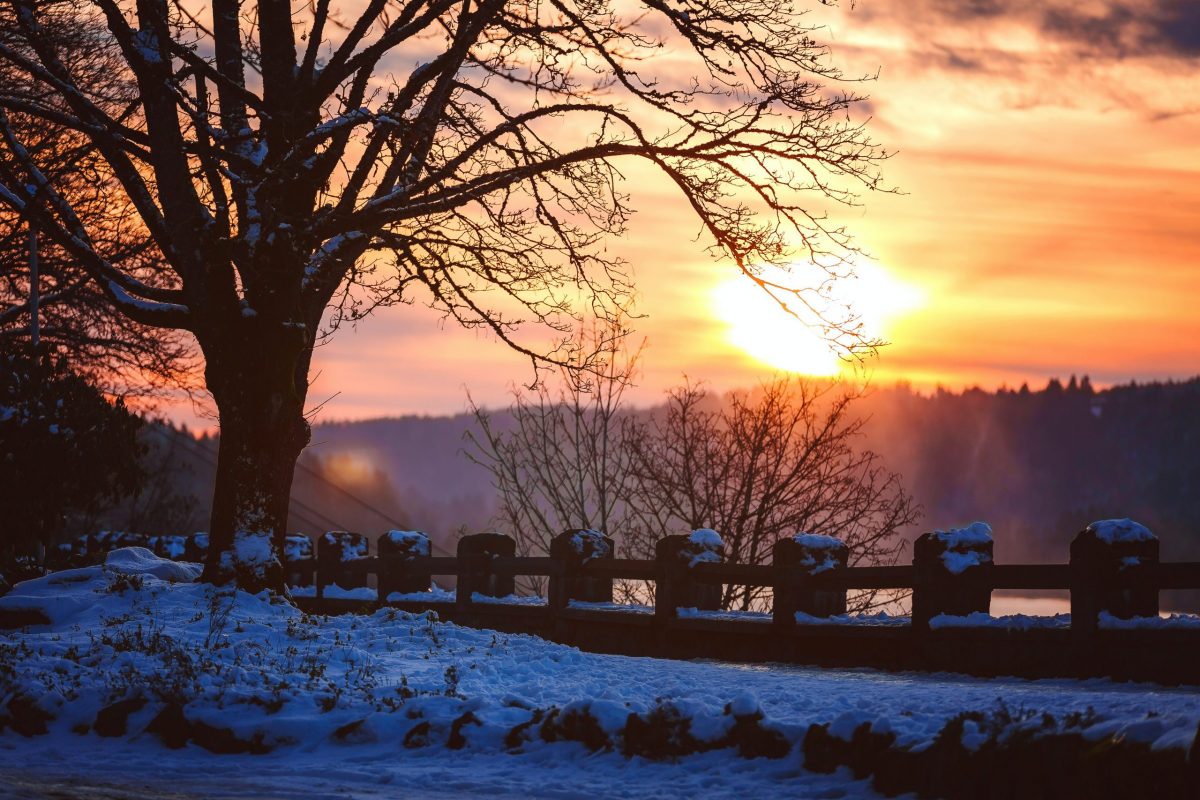 Photo by Tabitha Mort from Pexels
Today's Buzz is brought to you by Marshall Curry, Program Manager for EPIC-N. You can find him on Twitter and LinkedIn
What I'm Reading:1-2-3 Magic: Gentle 3-Step Child & Toddler Discipline for Calm, Effective, and Happy Parenting by Thomas Phelan, PhD
What I'm listening to: Foo Fighters, Modest Mouse, and other alt rock that gets me through the gloomy months of Oregon winter
What I'm watching: The Expanse on Amazon and Baking It on Peacock
---
Due to the special date assigned me for this Morning Buzz I am going to split this post into two sections.
The first celebrates local gov preparations facing wet, cold weather storms
The second is a call to review and celebrate the 2021 Morning Buzz posts and their amazing authors, the Morning Buzzers
Through my work with EPIC-N, I've communicated with leaders from around the globe. Unfortunately many share stories with me about the disasters affecting their communities. I've started to notice a new theme, local governments are facing different types of disasters than they historically face. Those in South Africa shared about flooding, in Texas it was the cold snow and cold, in the PNW about extreme heat, and etc. 
So, most of today's post is going to celebrate and document some winter storm disaster preparation by local governments in Oregon that brought me hope.
Oregon leaders for centuries have navigated this type of disaster. Hopefully, the following notes can provide ideas for those local government leaders not usually faced with wet, cold weather storms that may face them soon due to climate change's impact on weather patterns.
The Monday before Christmas, I began to see some weather forecasts predicting cold temperatures. Nothing out of the usual for this time of year. But on December 23, one of those channels aired a live press conference by Portland and Multnomah County leaders. Facing a forecast of a week-long winter storm with rain, snow, and freezing temperatures starting Christmas Eve, city officials demonstrated their readiness by providing details about the storm, its potential harm, and what the various local government entities and nonprofit partners were ready to provide as support to community members.
During the press conference they announced that: 
The county and city would declare a state of emergency starting on Christmas Eve.

They would be opening 5 shelters open to anyone

They listed the names of the shelters, their addresses, and the hours they would open.

Shelters remain open for 24 hours for as many days as the community has severe weather

All people and pets will be welcomed

Plan to open additional sites if they become full

They partnered with 211 to give shelter locations and correct information. 

They shared multiple times during the call the ways community members can find 211 information.

They shared that 211 offers a daily subscription announcement with weather and shelter location information.

TriMet (the local transit agency) would provide free fare to anyone traveling to the shelters. They thanked the drivers and the dispatchers are the forefront during these disasters.

Power companies in the area would NOT shut off power due to nonpayment

They partnered with a network of community based organizations and first responders to hand out emergency cold supplies including:

15* degree sleeping bags

Tents big enough they can fit their stuff inside

Mylar sleeping bag covers

Hoodies

Handwarmers

Blankets

Socks

Ponchos

Beanies

Hats

Gloves

Tarps

The supply center downtown would be opened for appointment for other nonprofits or organizations willing to help distribute gear to come get the supplies. The announcement included the hours available and contact information

Their outreach teams are prepared with the emergency cold supplies and with messaging to encourage individuals to go to the open shelters. The teams included the following contracted outreach providers:

Park Rangers

Portland Police Bureau

Multnomah County Sheriff

Rapid Response

Central City Concerns

Dozens of Mutual Aid Organizations
During calls like these it is usual to hear one thank you to all of those involved. I was impressed by how everyone of the speakers shared thanks to specific groups of people time and again. They gave thanks to all of the leaders working over the holidays, including:
City employees

County employees

Nonprofit employees

Families of those employees

Outreach staffers

Community organizations

Mutual aid groups

Neighborhood emergency teams

Shelter Operators

Service Providers

The organizations list above

Individuals
The county's health officer highlighted the risk of hypothermia in specific terms and helped highlight what it can look like and emphasized the importance to NOT assume someone is intoxicated if someone seems to be stumbling or slurring speech. They asked individuals to pay attention with others and to consider distributing warm gear. They also emphasized the need for getting vaccinated and boosted against COVID-19.
All of the speakers asked each individual listening to take initiative to check on their neighbors, housed and unhoused. They offered specific and clear directions for volunteering:
Call 211 to help someone schedule a ride to one of the emergency shelters

Volunteer for a shift (still needed in most Oregon communities as temperatures are still below freezing).

Solicited donations of cold weather gear. The wish list of donations are collected and shared on 211.info/donations with links to amazon and where purchased items can be dropped off

Shovel sidewalks to support ease of movement by all throughout the county

And please stay vigilante. If you see someone looking disorientated or in any way needing assistance, hypothermia is a condition that can hit very quickly. Do not hesitate to call 911. Call police non emergency line requesting a wellness check.
Following their presentation one of the members of the press asked what they had learned from the heat wave the past summer. The city and county leaders highlighted things that really struck me personally as meaningful for other local governments to consider:
Declare an emergency

Earlier is better

Allows additional resources from city and county

Sends message to the community the severity of the situation

Prepare even earlier

Early dialogue between all emergency bureaus 

Communicate clearly to the public

Increased alignment of city and county

Looked at budget surplus and aligned investments to have greatest impact
In a response to a question asked about potential power outages, city staff highlighted that through their partnerships with power agencies they:
Chose locations with backups available

Raised the level of priority of the shelters to receive repair in case the power does go down
Now its time to review and celebrate our communities near-daily contribution of new ideas.
Now I know that ELGL already posted a top 10 articles of 2021, but that is only based on Google Analytics page views and includes all 614 articles published on ELGL.org. In their post they ended asking:
"Which articles from 2021 made a difference in your world and work? Share with us on Twitter at @ELGL50."
I encourage you to answer their call but focusing on Morning Buzzes.
Here are a few I plan on highlighting:
Share Your Favorite Buzzes
Whether you want to acknowledge some wisdom you gleaned, or you were struck by such a well-written post, I ask each of you, fellow Morning Buzzers, ELGL members, or anyone who has read a "buzz" in 2021 to help us celebrate the Morning Buzz posts of 2021:
If you have twitter and want to post your favorites/thoughts publicly: Link the article and share your thoughts in a tweet and tag @ELGL50
If you do NOT have twitter or you want to celebrate someone or send a review privately: Use this form to share your thoughts.
As we receive tweets and submissions, I'll work with ELGL staff to strategize a meaningful way to summarize them for you all.
Happy New Year Everyone
I am not sure if "Happy New Year" is the right way to end, so I'll just end with these two quotes from the great bell hooks who left us earlier this month:
"To tend the earth is always then to tend our destiny, our freedom and our hope."
― bell hooks, Belonging: A Culture of Place
"We can restore our hope in a world that transcends race by building communities where self-esteem comes not from feeling superior to any group but from one's relationship to the land, to the people, to the place wherever that may be. When we create beloved community, environments that are anti-racist and inclusive, it need not matter whether those spaces are diverse. What matters is that should difference enter the world of beloved community it can find a place of welcome, a place to belong."
― bell hooks, Belonging: A Culture of Place