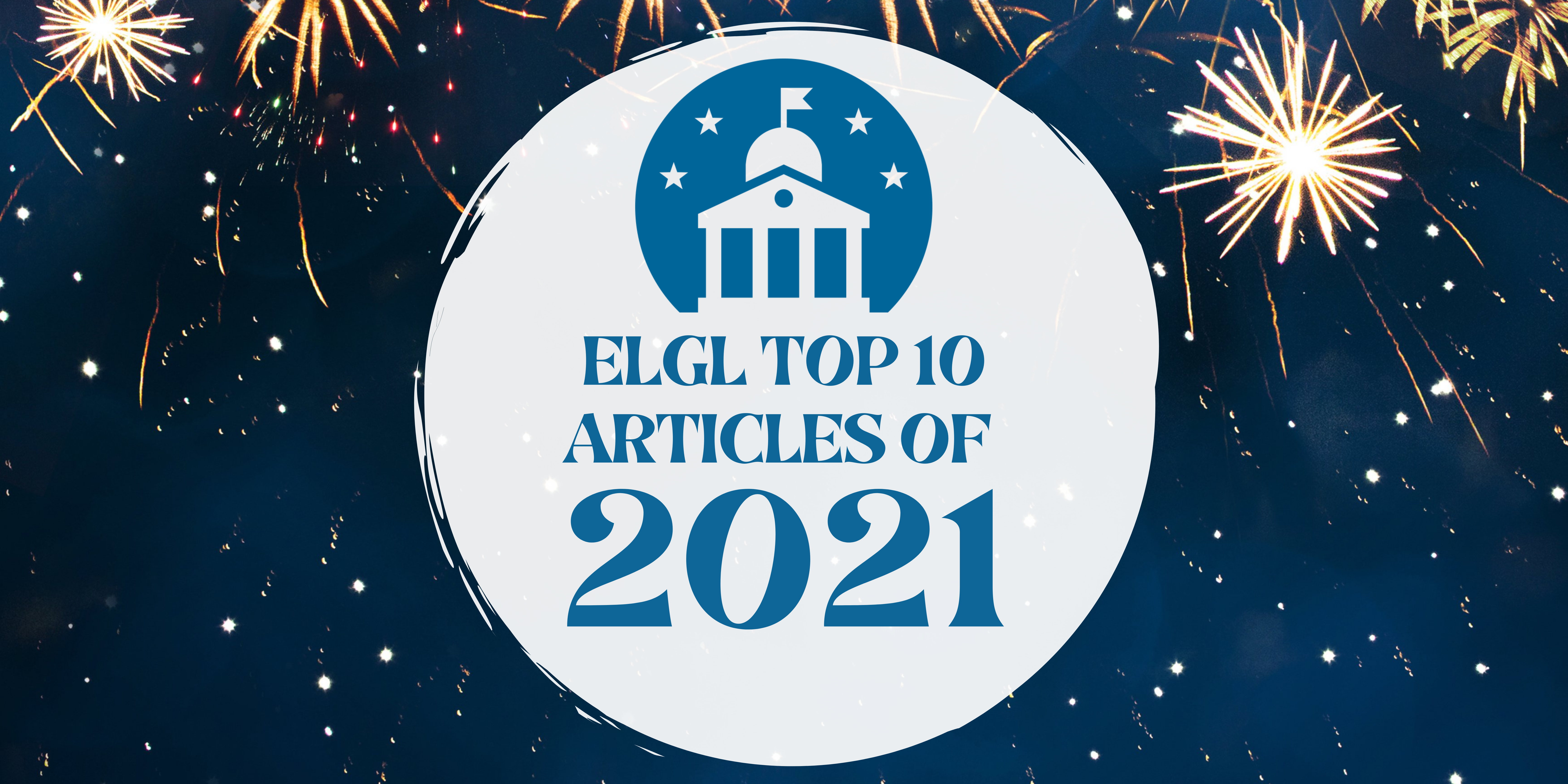 In 2021, ELGL published 614 articles on ELGL.org. Here are the top 10 viewed articles in 2021 (based on Google Analytics page views). 
---
#1: ELGL Traeger Award Winners
A perennial favorite, the posts announcing #ELGLTraeger winners were joyful and popular. Congrats to this year's ELGL Top 100 Local Government Influencers list, affectionately known as the #ELGLTraeger award. Everyone on this list was nominated by a friend or colleague to honor the exceptional work they do for towns, cities, counties, and districts. Learn more about the award program and view all recipients.
---
#2: Diversity Dashboard: State Level Champions
We love our Diversity Dashboard and so do our members. The Diversity Dashboard is the first ever national data collection on the gender, race, and age of local government employees. Stay tuned for more information on results from 2021 and for the 2022 survey.
---
#3: Sample COVID-19 Budget & Workforce Impacts Letter
With COVID still in full swing, many people were needing a COVID-19 letter to employees about potential future budget and workforce impacts. Fingers crossed this won't be as necessary in 2022.
---
#4: A Letter to My Daughter on Her 14th Birthday
Dr. Sarah Martin, VP of Health Solutions at mySidewalk, a long-time and wonderful #MorningBuzz writer, wrote the most viewed Morning Buzz article this year with a moving letter to her daughter on some important life lessons. Follow her on Twitter at @SarahKCMO
---
#5: #ELGLKnope: River Otter for the WIN!
The Knope Award honors the top local government places. Members vote on winners, and this yera, they voted for the adorable river otter mural on a water tank in Winston-Salem.
---
#6: Be Who You Needed When You Were Younger
ELGL Executive Director and Co-Founder, Kirsten Wyatt, wrote about cultivating meaningful relationships in your local government network. Connect with Kirsten on LinkedIn and Twitter.
---
#7: Encouraging Your Team to Embrace a Growth Mindset During These (Don't Say It!) Unprecedented Times
Lynn Kelly-Lehner wrote a piece on how to cultivate a growth midset with you and your team. We could all use that after the year we've had. Connect with Lynn on LinkedIn.
Encouraging Your Team to Embrace a Growth Mindset During These (Don't Say It!) Unprecedented Times
---
#8: The New Rules of Recruiting
Jenny Kosek writes about the understanding the new rules of the recruiting game for #localgov. Connect with her on Twitter or LinkedIn.
---
#9: Life, Uh….. Finds a Way
Kim Nakahodo reflected on the systemic failures in our society… and why she still has hope. Connect with her on LinkedIn & Twitter.
---
#10: When the Bastards Get You Down
We love our Kirsten Wyatt. She keeps it real by acknowledging that local gov work isn't all rainbows and butterflies.
---
What did we miss? Which articles from 2021 made a difference in your world and work? Share with us on Twitter at @ELGL50.