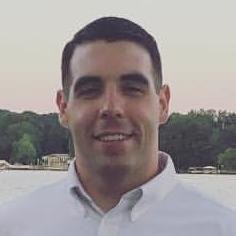 "Know before you go:" that's our philosophy with ELGL events. We're profiling our awesome attendees for #ELGL19 in Durham so you can connect with fellow attendees before the best local government conference in the world, held May 15-17, 2019 in Durham, NC. Register today!
---
Jason Jones
Analytics and Innovation Manager, Guilford County, NC
---
What is the most local government-y thing you have done on vacation?
Researched staffing, funding, and local policy issues for the city we were in.
If I was booking the guests for the GovLove podcast, I would book…
A variety of line level staff from across the country working on the same issue in a series called, Tales from the Front Lines
If you could only have wine OR chocolate for the rest of your life, which would you choose?
Chocolate (I'm not a fan of wine)
What's one thing you want to do/see when you're in Durham?
I highly recommend Cocoa Cinnamon, Fullsteam, and Ponysaurus
#ELGL19 will be a success in my book if this happens:
Honest conversations
Who is your mentor?
Ed Kitchen
What's the most interesting thing you're working on right now?
County and Community Integrated Data
What's your pet peeve?
Social unconsciousness
---
Other #ELGL19 Attendees: