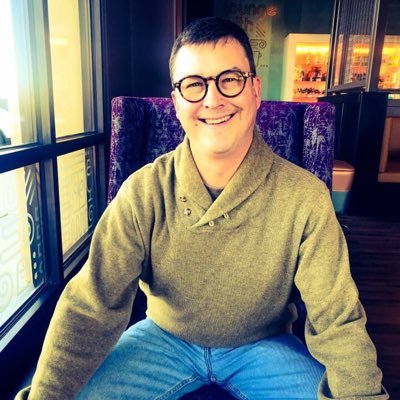 "Know before you go:" that's our philosophy with ELGL events. We're profiling our awesome attendees for #ELGL19 in Durham so you can connect with fellow attendees before the best local government conference in the world, held May 15-17, 2019 in Durham, NC. Register today!
---
Brian Silcott
City Administrator, Goddard, Kansas
---
What is the most local government-y thing you have done on vacation? 
Wichita State NCAA Basketball Tournaments and touring host City parks, taking pictures of bike racks, street lights, traffic median art, etc. You know, all of the local gov geek stuff! Fortunately, my wife's father is a professor of Public Administration, so, she's kinda used to it.
If I was booking the guests for the GovLove podcast, I would book…
Rob Lowe aka Chris Traeger to ask if and/or how his thoughts on local government changed because of his time on Parks and Recreation or perhaps even the West Wing from his time as Sam Seaborn. I would also like to have a round table of City Managers from the largest cities and an equal number from the smallest communities to discuss the trials & tribulations regarding how nothing is different, yet everything is different.
If you could only have wine OR chocolate for the rest of your life, which would you choose? 
Chocolate
What's one thing you want to do/see when you're in Durham?
See Crash Davis & Annie but will settle on a good old fashioned Durham Bulls ball game. I will also be visiting Mark Yusko of Morgan Creek Capital over in Chapel Hill.
#ELGL19 will be a success in my book if this happens:
Everyone learns something and has a wonderful time.
Who is your mentor?
Former City of Wichita City Manager Chris Cherches (Rest In Peace) and all of the wonderful Assistant To's & Management Interns that have graced me with their service.
What's the most interesting thing you're working on right now?
A $75 million STAR Bond project
What's your pet peeve?
It depends on the day…
---
Other #ELGL19 Attendees: