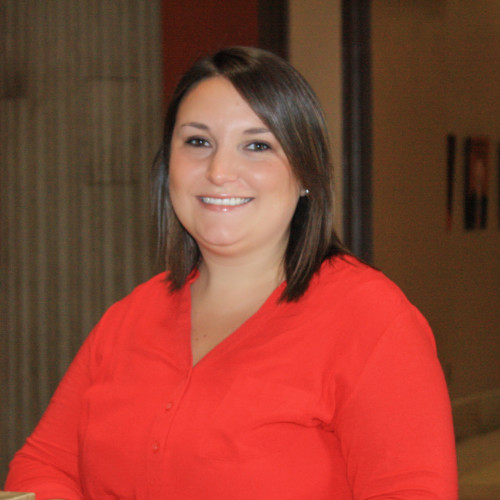 "Know before you go:" that's our philosophy with ELGL events. We're profiling our awesome attendees for #ELGL19 in Durham so you can connect with fellow attendees before the best local government conference in the world, held May 15-17, 2019 in Durham, NC. Register today!
---
Kaci Grant
Manager, Talent & Organizational Effectiveness at Louisville , KY Metro Government
---
What is the most local government-y thing you have done on vacation? 
While in Germany,  I asked our food tour guide (maybe too many) questions about their recycling program and policies after she told us we could leave our empty glass bottles on the sidewalk.
If I was booking the guests for the GovLove podcast, I would book… 
Mayor Greg Fischer of course! Our mayor has a passion for making city government run like a high performing organization.
If you could only have wine OR chocolate for the rest of your life, which would you choose? 
Definitely chocolate- I'm in the very small percentage of humans that do not like wine.
What's one thing you want to do/see when you're in Durham?
I'm a huge college basketball fan so I would love to see Cameron Indoor Stadium at Duke University.
#ELGL19 will be a success in my book if this happens:
I connect with city employees that are as excited about government talent management as I am!
Who is your mentor?
Our new Chief of Performance Improvement, Carmen Moreno-Rivera, has a lot of great private sector experience that is helping me formulate our talent management work. One of our former chiefs, Theresa Reno-Weber is also a great mentor. She is now the President & CEO of Metro United Way here in Louisville.
What's the most interesting thing you're working on right now?
I am leading a cross-functional team of department representatives to create our talent management model and strategy. So far we have developed an employee life cycle, completed a gap analysis between what we have in place vs. what we would like/need to have, and prioritized our problem areas for improvement.
What's your pet peeve?
When people smack their lips or chew with their mouth open.
---
Other #ELGL19 Attendees: