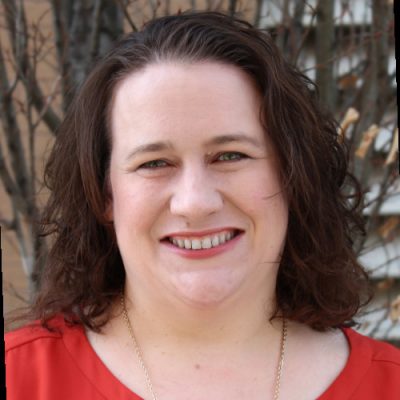 "Know before you go:" that's our philosophy with ELGL events. We're profiling our awesome attendees for #ELGL19 in Durham so you can connect with fellow attendees before the best local government conference in the world, held May 15-17, 2019 in Durham, NC. Register today!
---
Gillian Phillips
Planner II at Buncombe County, NC
---
What is the most local government-y thing you have done on vacation? 
I get really excited about taking public transit in big cities while I am on vacation.
If I was booking the guests for the GovLove podcast, I would book…
Chuck Marohn with Strong Towns.
If you could only have wine OR chocolate for the rest of your life, which would you choose?
Chocolate, I can live without wine, but not chocolate.
What's one thing you want to do/see when you're in Durham?
Taking my son to see the dinosaurs at the North Carolina Museum of Natural Science.
#ELGL19 will be a success in my book if this happens: 
If I learn something that I can bring back to my office that helps improve what we do for the better.
Who is your mentor?
Nancy Jacob Lovingood. She has worked in planning in Georgia for over thirty years, gave me my first internship out of college, and gently guided me in the right direction and supported me in the beginning of my career.
What's the most interesting thing you're working on right now?
Re-evaluating, re-organizing, and streamlining the County I work for grants program, that provides money to local land conservation agencies to help establish conservation easements.
What's your pet peeve?
Long pointless meetings.
---
Other #ELGL19 Attendees: