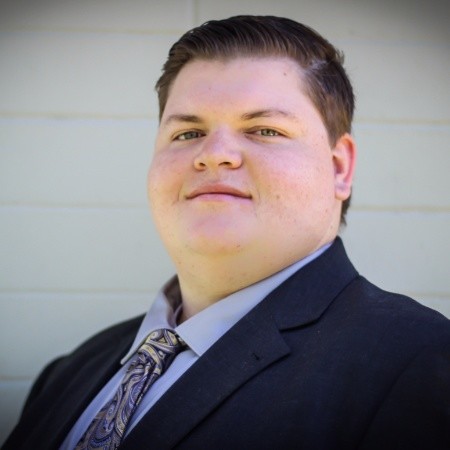 "Know before you go:" that's our philosophy with ELGL events. We're profiling our awesome attendees for #ELGL19 in Durham so you can connect with fellow attendees before the best local government conference in the world, held May 15-17, 2019 in Durham, NC. Register today!
---
Coty DeArmond
Information Technology, City of West Covina, CA
---
What is the most local government-y thing you have done on vacation? 
I try to visit national parks when I go on vacation. I have my national parks stamp book that I am filling up as I go!
If I was booking the guests for the GovLove podcast, I would book…
Shawn Granger – IT manager from West Covina. He has a very philosophical outlook on city government aside from just IT. I have learned a lot from working with him and I believe that the GovLove Community could benefit from his knowledge.
If you could only have wine OR chocolate for the rest of your life, which would you choose? 
Chardonnay without a doubt.
What's one thing you want to do/see when you're in Durham?
As a Californian, I have never been to the east coast, so I am excited to see the east coast in general. That being said, I am extending my trip and I do plan to take a trip up to DC.
#ELGL19 will be a success in my book if this happens: 
I would like to make strong network connections.  I would like to relocate out of California, so I would like to meet leaders from outside of California.
Who is your mentor?
I have two… Shawn Granger, IT Manager at West Covina and Ruben Delgado, HR Manager and professor at Cal Poly Pomona.
What's the most interesting thing you're working on right now?
Currently, I am working on the benefits of Dual Language immersion programs. This is my research project for my Masters of Public Administration.
What's your pet peeve?
Trophy Kids! I am not a believer in "everyone being a winner" and I believe kids need to grow up understanding that not everyone wins. I believe this ideology has caused a large number of problems in my college classes where students are beginning to blame the professor for their bad grades and are not able to take responsibility for their own actions in school.  Furthermore, music students have been suing music teachers for not admitting them to music programs. I believe this will cause problems in future workplaces.
---
Other #ELGL19 Attendees: